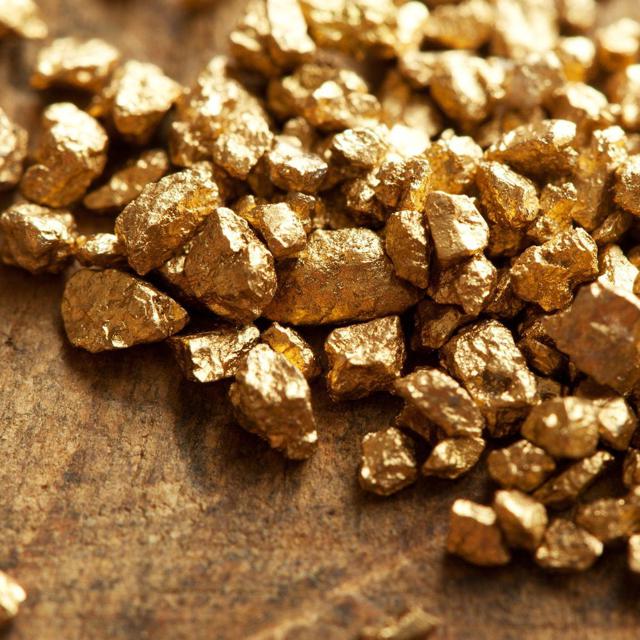 True Gold Mining (OTCQX:RVREF) is nearing completion of its Karma mine in Burkina Faso. The mine is over 90% complete now and appears to be on track for first gold pour in March. True Gold has also arranged for another $10 million in potential financing. This gives it some flexibility in financing options, and also leaves it with around $26 million in cash and available financing above the remaining project cost. Despite the recent terrorist attack and some problems with former presidential guard members, Burkina Faso appears to be reasonably stable and just lifted the curfew in Ouagadougou after four months. Thus the situation looks promising for Karma to begin gold production soon. The price of gold has also been strong lately, while costs remain favorable due to low diesel prices and a weak local currency. This enhances the margins at Karma by nearly $80 per ounce since I last wrote about True Gold in early December.
True Gold also trades on the TSX Venture Exchange under the ticker symbol TGM.
The Situation In Burkina Faso
The risk of civil unrest in Burkina Faso appears to be diminishing, with the post-election climate being fairly stable. Former presidential guard members still have the potential to cause trouble, as evidenced by a recent raid on an arms depot. However, the disbanded presidential guard appears to have minimal popular support and has been largely restricted to sporadic unsuccessful outbursts. Overall, the situation in Burkina Faso has improved enough so that the curfew has been fully lifted after four months.
There is the threat of terrorism, with the recent attack in Ouagadougou highlighting the ongoing challenges in West Africa. This is a concern for Burkina Faso as it may indicate the expansion of terror operations to new regions. However, the actual impact on Karma is likely to be limited. Mali has been under much greater threat, and the mines in that country have been largely unaffected in the past.
Karma Progression
True Gold's latest presentation indicates that Karma is over 90% completed (up from 77% at the end of Q3 2015), with $24 million in project cost remaining at the end of 2015. True Gold had approximately $40 million in cash and available financing (including the $20 million increase option) at the end of 2015 as well. The Auramet equipment finance facility adds an additional $10 million in available financing. True Gold appears to have incurred approximately $2 million in non-project related expenses in Q3 2015, so it appears that the True Gold will need to utilize at least $5 million to $10 million of the $30 million in available financing to complete Karma, in addition to any cushion it may need for general operations and exploration. The funding situation at Karma appears robust and first gold pour appears on track for March.
Notes On Financing
If True Gold uses the $10 million Auramet equipment finance facility, the cost to True Gold would be approximately $2.5 million based on the LIBOR + 9.75% interest rate. This includes $1 million for the 200,000 ounce gold commitment at a $5 discount to spot prices.
Comparatively, utilizing $10 million of the additional Franco Nevada/Sandstorm financing facility would cost True Gold $3.38 million at a gold price of $1,115 per ounce. True Gold would receive $10 million in exchange for 15,000 ounces of gold delivered at 20% of spot, so it would forego $892 per ounce in revenue with that deal.
It appears that the dividing line for the two finance options is approximately $1,040 gold. If gold is expected to be under $1,040 per ounce in mid-2017, utilizing the Franco Nevada/Sandstorm increase option is probably the better option. With expectations of higher gold prices, the Auramet facility is probably better since it would retain more of the upside to higher gold prices. This doesn't include calculations for the potential time value of money though, since the foregone revenue associated with the increase option would come a bit later (mid-2017 to mid-2019)
Improving Economics
Karma's economics appear to be improving from when I last wrote about True Gold in December. Gold prices are up nearly 6% this year, while costs appear to be holding steady. The Central African CFA franc is remains at over 600 to $1 USD and diesel costs appear to be at $1.07 per liter in Burkina Faso, well below the $1.37 per liter used in the feasibility study. All-in sustaining costs could be as low as $630 per ounce now, increase the margins at Karma to around $330 per ounce. This factors in the effect of the streaming agreement, but assumes that the Auramet facility is used for additional financing and the increase option on the Franco Nevada/Sandstorm facility is not used.
Conclusion
Karma is entering the final stretch before first gold production and it appears that the situation looks good. It is over 90% completed now and True Gold has ample funding options to finish the mine. The threat of civil unrest has diminished with the curfew finally being lifted, while the mine economics have improved with the resurgence in gold prices combined with continued low fuel prices and a weak Central African CFA franc. Assuming that gold prices do not fall sharply, True Gold should continue to demonstrate an improving share price as it progresses to commercial production.
Disclosure: I am/we are long RVREF.
I wrote this article myself, and it expresses my own opinions. I am not receiving compensation for it (other than from Seeking Alpha). I have no business relationship with any company whose stock is mentioned in this article.
Editor's Note: This article covers one or more stocks trading at less than $1 per share and/or with less than a $100 million market cap. Please be aware of the risks associated with these stocks.