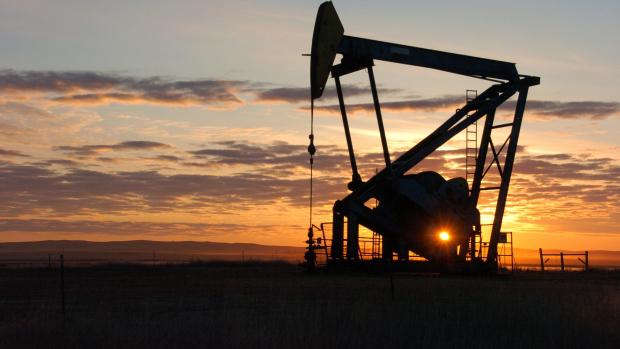 When international crude oil prices recently hovered around $30 a barrel, hitting a new twelve year low, the National Development and Reform Commission (NDRC), one of China's most powerful departments, released new regulations on the refined oil pricing mechanism and established a lowest price limit. When the price of oil in the international market is below $40 a barrel, the maximum retail price of gasoline and diesel will not be reduced. The main reason is to provide protection for domestic crude oil production capacity and maintain oil self-sufficiency to ensure energy security.
When the central government promotes a number of major reforms, some departments take a short-sighted view and fail to take the perspective of deepening the reform and opening process up when developing policies. In fact, on the same day that the new NDRC regulations were announced, Premier Li Keqiang presided over a meeting in which a number of reform measures aimed at decentralization and designed to release greater market dynamism were introduced.
China's oil and gas industry has long been monopolized and controlled by three giant state-owned corporations - CNPC, Sinopec, and CNOOC. The sector have the lowest level of marketization, the highest level of nationalization, and a complicated interest relationship, all of which have incited long-term criticism. Zhou Yongkang and Jiang Jiemin, who are now in prison, worked for many years spreading corruption in CNPC with the intention of making the corporation into an independent kingdom serving the interests of the minority. Oligopolies such as these have formed the first line of resistance against economic reform, and before President Xi Jinping had taken control of the powers and promoted his large-scale anti-corruption campaign, some corporate oligarchs had been more than eager to intervene in political activities.
As Zheng Yongnian, a China specialist with the East Asian Institute at the National University of Singapore pointed out, the new government saw harm in the growth of special interest groups, so one of the most important works in the last few years was the anti-corruption battles against the economic oligarchies.
Although reforms in the oil and gas industry have started slowly, and their actions are similar to the new policies introduced by the NDRC, these reforms are only symbolic. They are still going their own way to protect their interests under the guise of ensuring national energy security. I think the moment international oil prices hit a new low is the best time to implement radical reforms in the oil and gas industry.
For example, the reason the NDRC established a "floor price" to maintain energy security is somewhat far-fetched.
At a low price of around $30, China should increase crude oil imports to significantly boost crude oil reserves, and then progressively reduce domestic production, even temporarily close down a vast number of projects in order to reserve resources. The oil production companies may lose some small benefits, but this would be the most beneficial process both for consumers and national energy security. Furthermore, even during periods of high oil prices, the government has been subsidizing the three major oil companies. According to statistics from 2012 to the first half of 2015, CNPC received 34 billion yuan of government subsidies. In fact, CNOOC recently has already announced to cut down crude oil production due to operating loss.
In addition, the oil and gas industry should be fully opened to private capital and foreign companies, which would introduce competition in the industry. Similar to China's banking sector, large state-owned enterprises have deep roots and comprehensive industrial integration. The entry of private and foreign-funded enterprises would not reshape the industrial structure, but instead, would promote marketization and improve operational efficiency.
Take the upstream oil and gas resources for example. The three giant corporations acquired a large number of conventional oil and gas blocks when the oil prices were higher, many of which have already suffered losses on their accounts. Although a few projects may involve corruption, these decisions, made without comprehensive consideration of fluctuating oil prices, were mostly normal commercial activities with slightly higher bids.
The current oil prices provide a great opportunity for large-scale acquisition of oil and gas blocks. Unfortunately, the three giant corporations have not taken any action, either due to the aforementioned reasons, or because the state-owned enterprise executives and government officials are reluctant to assume additional responsibilities as a result of the anti-corruption campaign. Therefore, the government should encourage qualified private investors to acquire overseas oil and gas resources while changing the current situation in which crude oil imports and sales are controlled by the state-owned enterprises.
Doing this can accelerate reforms in the oil and gas industry and promote the market-oriented reform process. When oil prices are low, private companies will invest more actively, thus cultivating large numbers of enterprises. With the introduction of competition, the businesses within the industry will become more efficient and oil and gas resources will be more diversified. As a result, national energy security will not be weakened but will be more secure. All in all, the current moment, when oil prices remain low, is a good time for the Chinese oil and gas industry to implement much needed reforms.
Note: An abridged version of this article was published by China Daily earlier today.
Disclosure: I/we have no positions in any stocks mentioned, and no plans to initiate any positions within the next 72 hours. I wrote this article myself, and it expresses my own opinions. I am not receiving compensation for it (other than from Seeking Alpha). I have no business relationship with any company whose stock is mentioned in this article.