Energy Transfer Partners (NYSE:ETP), the biggest part of the Energy Transfer Equity (NYSE:ETE) family, has been punished in the downturn, with units plunging 52% since WTI dipped below $100 a barrel. This compares against 47% drop for the industry benchmark ALPS Alerian MLP ETF (NYSEARCA:AMLP). Consequently, Energy Transfer Partners now offers a juicy yield of more than 15% - that's higher than the industry's average of a little less than 12%.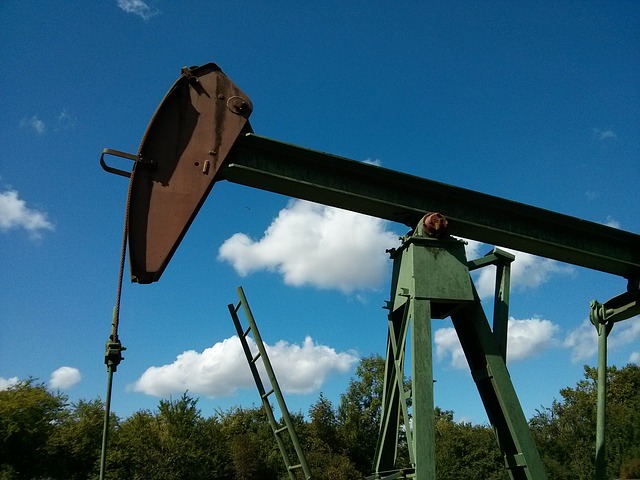 The weakness in Energy Transfer Partners units can be explained in part by the broader sell-off in the MLP space. In the beginning of the downturn, Mr. Market thought that MLPs will easily ride out this storm since their earnings and cash flows were tied to crude oil volumes rather than price. It was assumed that MLPs are relatively immune to commodity price swings since their cash flows are backed by long-term, fee-based contracts. In hindsight, it is clear that assumption could not have been more wrong.
Now, the market sentiment has gotten so bad that some analysts, industry experts and Seeking Alpha contributors have raised concerns about the sustainability of the MLP business model itself which relies heavily on equity and debt markets to fully fund the capital budgets and distributions. The carnage at the stock market has significantly increased the cost of equity financing. No MLP would want to sell new units in this environment. Meanwhile, MLPs with a large debt load could face a credit rating downgrade if they approach the debt markets. In order to survive the downturn, most of the firms will be forced to fund a significant chunk of their capex and distribution from existing liquidity and internally generated capital.
Some of the MLPs and midstream companies, such as Kinder Morgan (NYSE:KMI), have already slashed payouts and others could follow suit. The conventional wisdom is that the most levered MLPs are facing a greater risk of distribution cut than others. In this context, analysts at Wells Fargo have recently identified a number of firms with high levels of debt, and the list includes Energy Transfer Partners.
In its third quarter conference call, Energy Transfer Partners' management said that its debt-to-EBITDA ratio, which is generally used as to measure leverage, stood at 4.49x. I believe the metric isn't alarming, but not quite comfortable either. Kinder Morgan, which slashed its dividend by 75%, carried debt-to-EBITDA of nearly 6x. On the other hand, Energy Transfer Partners' leverage is uncomfortably close to its covenant of limit of 5x.
Investors' fears are also heightened by the fact that Energy Transfer Partners has paid out more as distributions as compared to its earnings. In the first nine months of 2015, Energy Transfer Partners said that its distributable cash flows clocked in at $2.49 billion, showing an increase of just 1.3% from the prior year. Total distributions, on the other hand, climbed 73.2% in the same period to $2.57 billion, exceeding the distributable cash flows. Consequently, the firm's coverage ratio shrunk from 1.65x in 2014 to 0.97x in the first nine months of this year. No MLP can sustain a coverage ratio of less than 1x in the long run. The decline in coverage ratio has increased the risk of a distribution cut. On top of this, growing concerns regarding Energy Transfer Equity 's takeover of Williams Companies (NYSE:WMB) (NYSE:WPZ) is also fueling uncertainty and weighing on the Energy Transfer family.
Due to the tough macro environment and less than stellar financial health, Energy Transfer Partners could be forced to revisit its distribution policy, particularly if energy prices fail to recover this year. The firm has been consistently growing distributions since the third quarter of 2013.
That being said, it is also important to note that in the downturn, virtually every midstream MLP or company is facing above average risk of a distribution or dividend reduction. This explains the lofty double-digit yields from most partnerships which compensates for the increased risk. For Energy Transfer Partners, the above-average yield suggests that it is facing a greater risk of a dividend cut, but I believe Mr. Market may have over-reacted here.
Energy Transfer Partners is not getting the credit it deserves for being one of the rare MLPs that offers decent future visibility in these uncertain times. That visibility has come on the back of two things - strong liquidity and a large backlog of major projects.
The firm sold three retail assets to its affiliate Sunoco (NYSE:SUN) in 2015 and announced a final sale of $2.23 billion, largely cash, in November, thereby completing its $5.7 billion dropdown program. Energy Transfer Partners will receive cash in February, which, combined with $1.9 billion available under the revolving credit facility and $850 million cash, will boost the company's liquidity to $5 billion. This should cover the firm's capital budget of $4.95 billion for 2016, even without any significant asset sales, and eliminates a need to tap into equity markets.
Energy Transfer Partners has also built a pipeline of major midstream, interstate and liquids transportation and storage projects representing investment of more than $10 billion that are slated to come online between the second half of 2015 and the end of 2017. Once operational, these projects should add more than $1.3 billion to Energy Transfer Partnership's annual earnings (EBITDA), allowing the firm to meaningfully reduce its leverage over the next couple of years.
Conclusion
Energy Transfer Partners, like all other MLPs, is facing elevated risk of dividend cut in the downturn, though the firm is not as risky as its above-average yield suggests. The firm may revisit its payout policy by keeping distributions flat, though a reduction looks relatively unlikely. The partnership has ample liquidity to withstand the downturn and a large project backlog which should fuel earnings growth while improving leverage. The firm offers better future visibility than most of its peers.
Disclosure: I/we have no positions in any stocks mentioned, and no plans to initiate any positions within the next 72 hours.
I wrote this article myself, and it expresses my own opinions. I am not receiving compensation for it (other than from Seeking Alpha). I have no business relationship with any company whose stock is mentioned in this article.