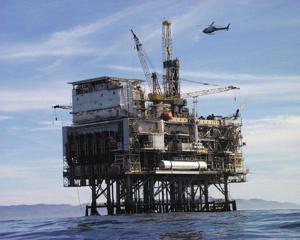 The recent upside in oil prices did not bring much relief for offshore drillers' shares. The reason for this is simple: there's no difference whether oil is $28 or $32 per barrel for offshore drillers. Both prices are almost a death sentence to new contracts.
So far, patience did pay out for those who did not rush in offshore drilling stocks. No matter how attractive they looked a few months ago, they are even more attractive now if judged by their stock prices alone. At some point, opportunities will present themselves and the time spent on following the industry will pay off.
At the end of November 2015, I wrote an article dedicated to the results of the third-quarter earnings season for offshore drillers. I arrived to a bearish conclusion for the whole industry, as the external shock of low oil prices was multiplied by the industry's internal supply glut. There is little surprise that I remain very cautious on offshore drillers prior to the release of their quarterly reports.
In this article, I will outline the key topics that will be worth following during the fourth-quarter earnings reports season. Then, I will comment on individual names.
Scrap vs. idle
I believe that an army of idle rigs is not good for the market. Also, given the current market environment, I think that such a situation is not good for drillers' balance sheets. In my view, the oil price has sent a strong signal that there will be no easy life in the coming years.
That's why I think that it is rational to decide right from the start which rigs a company needs and which rigs go to scrap. Halfhearted decisions will consume money and will do no good for the health of the market. The more scrapping activity we see the better for offshore drillers as a group.
Contract activity
It's interesting to hear what offshore drilling companies think about jobs at current price levels. My view of the current situation is that harsh-environment drilling is killed by current prices, deepwater is in deep trouble and all the activity will move as close to the shore as possible. Industry participants might have a different stance, and I'm most interested to hear the reasoning for an optimistic take on deepwater and ultra-deepwater drilling.
Also, the price of oil that will jump-start contract activity will likely be widely debated in the current year. The continuing technological improvements together with cost-cutting initiatives surely brought this price down, but what is this level now? I think that the price lies somewhere between $50 and $60 per barrel, but whether it is closer to $50 or $60 remains a big question.
Life beyond 2016
I think that the conference calls and the subsequent debate will be concentrated on urgent topics, like this year's jobs, blend and extend deals, financing or additional negotiations with shipyards. However, I think that market participants should not forget about the bigger picture.
Two factors are responsible for the current bloodbath in offshore drillers' shares - the price of oil and the supply glut in the industry. It's simple with the price of oil - you can watch the chart every day. It's not that obvious with the extra rigs - they were postponed, but they will emerge later.
Surely, postponing rig deliveries brought short-term relief for the industry, but the threat was not eliminated. What if oil really averages $37 per barrel in 2016 according to the recent World Bank forecast? This price will still be too low to ensure healthy contracting activity for drillers. Also, there will be more rigs in the market as a number of rigs whose contracts expire in 2016 won't get new work.
Such considerations are key to why I'm not yet ready to view any drilling stock as a long-term opportunity and why I am more focused on finding shorter-term bets. The scenario when oil does not go higher than $40 per barrel in 2016 looks plausible to me, and I don't see any reason for optimism in such environment for offshore drillers as an industry.
Now let's focus on individual names.
Atwood Oceanics
Atwood Oceanics (NYSE: ATW) will present its earnings report after the market closes on February 2. The stock had a very rough start this year, and is down 45% year-to-date. The company's main problem is the backlog. Atwood Oceanics lacks contract coverage past 2016. This is a very dangerous situation, and there's little surprise that investors lost their nerves during the latest leg in oil price downside.
In my view, actual results won't matter for Atwood Oceanics, while the commentary on the potential deals will be paramount. The stock's drop was spectacular, and additional short-term opportunities may soon present themselves. From a longer-term point of view, low oil price presents serious risks not only because of the backlog, but also because ultra-deepwater rigs are the main part of Atwood's fleet.
Diamond Offshore
Diamond Offshore (NYSE: DO) is one of my survival candidates during this downturn. The company has been bashed many times for having an older fleet, but other factors are more important in the current environment. Diamond's balance sheet looks solid compared to most peers, and this is probably the most important advantage.
Nobody knows for sure how long low oil prices will persist, and the longer oil stays low the bigger will be the divergence between the companies with a decent financial position and the rest. Diamond Offshore has a significant number of stacked rigs, and I believe they will ultimately be sent to scrap - the sooner the better. Diamond Offshore will report its results on February 8.
Ensco
Ensco (NYSE: ESV) is another victim of oil price action at the beginning of this year. Solid liquidity and easy debt schedule make Ensco one of the survival candidates. However, the company has a lot of rigs without work, and the current oil price makes their return to work problematic, hence the recent decrease in Ensco's share price.
Ensco had a similar reaction to oil price like Atwood Oceanics, but, in my view, the company is in a safer position. The quarterly report may be Ensco's chance to restore confidence among investors. At the moment of writing this article, Ensco did not specify the exact date of its earnings report.
Hercules Offshore
Hercules Offshore (NASDAQ: HERO) re-emerged as a stock on NASDAQ in last November, but its shares quickly fell back under $1. You can look at its latest fleet status report and see that the company is just dead. There's no way to survive when almost all of your rigs are not working.
Noble Corp.
Noble Corp. (NYSE: NE) is viewed by many as the premier survival candidate and a natural acquirer of assets. I've been more cautious then many as I believe that the industry's problems are significant and that no company is secure in the current environment.
Noble Corp.'s favorable debt schedule and access to significant credit resources are surely a strength. However, the access to credit liquidity is a double-edged sword. If the company makes a false-start in purchasing assets from dying competitors, it could find itself in serious trouble.
Noble Corp. still pays a dividend and it is a big question whether the company will continue to do so in 2016. My gloomy view of the industry tells me that Noble Corp. will be better off eliminating the dividend and preparing for a lengthy and difficult fight. Noble's executives have their own views, and they will hopefully communicate them when the company reports its fourth-quarter earnings on February 3 after the market close.
Ocean Rig
Ocean Rig (NYSE: ORIG) is a classic example of a supposedly "cheap" stock that only gets cheaper. With 13 ultra-deepwater rigs, Ocean Rig is under heavy fire due to low oil prices. The recent early termination of the Ocean Rig Olympia contract highlighted the risks. With as much as $4.67 billion of debt at the end of the third quarter and three rigs under construction, Ocean Rig is in a very dangerous position.
The bullish argument typically points to contract coverage and current ability to generate cash, but if we look further in the future things look really risky. There's no doubt that if oil suddenly rises to $70 - $80 Ocean Rig will become a dream trade. However, there are currently no factors pointing to such possibility. Last time, we waited for a long time for Ocean Rig's quarterly results, and probably the company will be the last driller to report its earnings for the fourth quarter of 2015.
Pacific Drilling
With shares trading at 35 cents, Pacific Drilling (NYSE: PACD) is assumed to be bankrupt by the market. In short, the company has too much debt and has little to offer in terms of a backlog. In my view, the company needs a miracle to survive.
The latest oil price move was likely a death blow to the stock's prospects, and I see little chance that Pacific Drilling will be able to continue operations with the current capital structure. There is little sense to put even a dollar into the company's shares until there is some positive news regarding contracts or financing.
Rowan Companies
A robust backlog and the absence of rigs under construction favors Rowan (NYSE: RDC). I also view the company's wide exposure to Saudi Aramco as a positive factor. Nevertheless, Rowan is not immune from the general market conditions, and its shares had a rough start to this year, down 31%.
Rowan is scheduled to report its quarterly earnings on February 26. It's still a long way for Rowan's shares before the company will present its results to the public, and their fate will likely be dictated by oil price fluctuations in the absence of other news.
Seadrill Group
Seadrill (NYSE: SDRL), Seadrill Partners (NYSE: SDLP) and North Atlantic Drilling (NYSE: NADL) are all in a dire situation. As for North Atlantic Drilling, I believe that it will become a part of Seadrill once again. There's no way for North Atlantic Drilling to survive with its harsh-environment fleet in the current oil price environment. Seadrill and Seadrill Partners are more interesting cases.
Lately, Seadrill has been juggling with delivery dates, which surely provided some relief in the near term. Will the company be able to do the same with financing is another question, and this will be the central topic of the company's report and the subsequent earnings call. Also, Fredriksen's Sandbox venture looks dangerous to the current shareholders in Seadrill and Seadrill Partners. Seadrill will present its results on February 25.
Transocean
Transocean (NYSE: RIG) is another survival candidate. Liquidity and backlog are Transocean's strong points. It's very interesting how the situation will develop in Transocean's case. The company's shares have shown relative strength in 2015 and 2016, but overall market conditions prevailed and the stock is still down. Along with Diamond Offshore, Noble Corp. and Rowan, Transocean is, arguably, the best way to bet on the long-term rebound of the offshore drilling industry.
Bottom line
The recent oil price downturn is posing significant threats for the offshore drilling industry. Those willing to put money in any offshore drilling company should first consider the place of offshore drilling in future oil production. The fear of missing some magical bottom price has already cost many investors dearly regardless of whether they were investing in more speculative names like Seadrill or survival candidates like Noble Corp.
One must admit that a lot depends on the oil price. If oil prices stay low long enough, we could see mass hysteria by major oil producers as they will be cutting their capital expenses to the very bone. Also, a temporary rebound in oil prices does not mean much for offshore drillers, as they need sustained price recovery. There will certainly be a lag between the rebound in oil prices and the rebound in offshore contracting activity.
So, what opportunities may arise? I don't think that anything may be done with North Atlantic Drilling, Hercules Offshore and Pacific Drilling. They are most likely not shortable to anyone and there's very little opportunity of any upside in the current oil price environment. Ocean Rig's shares may see some speculation, but such a move will be suitable for a short-term technical play rather than a long-term position. I am waiting for such a move but so far it looked like sitting on the banks of a pond with no fish around.
Atwood Oceanics will continue to drift lower if $30 - something price environment persists. Seadrill is anybody's guess, but factors have aligned for a major train wreck. In Seadrill's case, the Sandbox venture is what worries me most.
The so-called "survival candidates" must be viewed as such - candidates, not guaranteed survivors. If oil stays lower for longer, they might present a major value trap. I think that trying to catch a bottom may be very pricey for investors. I've said this multiple times in my articles dedicated to offshore drillers, and history proved me right - no matter how cheap an offshore driller might seem to you, it can get cheaper if market situation worsens.
Disclosure: I/we have no positions in any stocks mentioned, and no plans to initiate any positions within the next 72 hours.
I wrote this article myself, and it expresses my own opinions. I am not receiving compensation for it (other than from Seeking Alpha). I have no business relationship with any company whose stock is mentioned in this article.
Additional disclosure: I may trade any of the mentioned stocks.
Editor's Note: This article covers one or more stocks trading at less than $1 per share and/or with less than a $100 million market cap. Please be aware of the risks associated with these stocks.