Okay, so opportunities like this don't pop up so often, but when they do, the only thing worse than not noticing such an opportunity is letting go of it after you've recognized it.

The Boeing Company (NYSE:BA) stock is down 7.9%. The company announced earnings earlier this morning and beat estimates by $0.34 to post an EPS of $1.60 for the fourth quarter. Revenues for the quarter dipped by about 4%, but were up by 6% for the whole fiscal year. Investors were mostly disheartened by the disappointing 2016 forecast the company set forth. Revenue guidance was placed between $93 billion and $95 billion with a core EPS set to hover between $8.15 and $8.35 per share. By Boeing standards, this isn't a great outlook as it barely matches the performance of 2015.
The trouble doesn't end there: net earnings dipped by 5% and 30% for the year and quarter respectively. The company also declared how it was taking a $569 million after-tax accounting loss from its plan to cut production of its iconic 747 jumbo jet in half. Even the 777 will see production rates cut, down from 100 planes a year to 84 planes a year in 2017. Both these cuts are being driven by falling demands. Four-engine aircraft demand along with the declining cargo market are impacting the 747 operations, while the 777 is facing low demand due to falling interest in the plane as buyers look towards the new 777X which will see its first delivery in 2020.
That's most of the bad news. Beyond that, the Seattle, Washington-based company saw a fairly decent year especially considering the global turmoil we've seen in the past few months. Commercial airplane deliveries were up by 5% as the aircraft manufacturer plans to increase production of its 737 and 787 Dreamliner planes. For 2016, it plans to increase the production rate of the Dreamliner to 12 planes a month, up from 10 planes a month. The 737 jetliner will see its production climb to 57 planes a month by 2019. To prove its dedication towards increasing output, the company is heading towards its first scheduled flight of its newest airplane, the 737 MAX, on Friday. The 737 program remains the company's main source of revenue as it constitutes more than half of the company's total 5,795-plane backlog. All this comes from the massive backlog which swelled by $83 billion worth of net orders in 2015, and currently stands at a total of $489 billion.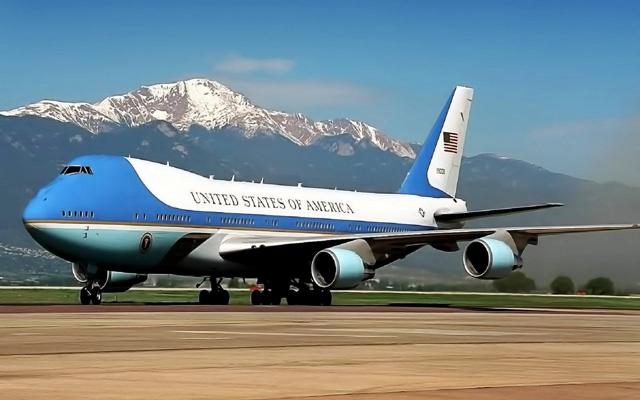 Now the ultimate demise of the Jumbo Jet program needs to be understood with a cool head. The fact is that Boeing would be better off closing the whole program altogether, but it has to honor its deal with the US Air Force's presidential fleet, which will need a replacement aircraft as Air Force One is due for an upgrade. The problem is that lately 747s became more popular as a cargo plane, and as the air cargo market has stopped growing since 2013 and shows little-to-no signs of recovery, it only made sense for Boeing to shift focus away from a stagnant business unit to more productive units.
In the list of companies I cover, Boeing's fundamentals are by far the most superior. I doubt any other company even comes close to what Boeing has achieved. The last year was nothing short of a triumph for the company as it faced and overcame a stream of adversities which would have put many strong companies in a downward spiral. The constant duel with Airbus (OTCPK:EADSY) took an especially nasty turn when politics tampered with Boeing; the death of the Ex-Im Bank, popularly known as "Boeing's Bank" for the large chunk of financing it took in for the company, brought about fears as to how an organization such as Boeing could continue. But as the year ended, Boeing not only saw its backlog balloon to an even larger size, but the company also managed to beat Airbus in terms of deliveries. Where Airbus' delivery count stood at 635 planes for 2015, Boeing's count stood at 762. Keep in mind that aircraft manufacturers realize a bulk of their revenue once a plane is delivered.
But the question remains, why should you stick with Boeing even as the stock is being battered?
Despite the popular belief that investors are disheartened by the grim 2016 outlook presented by the company in its latest filing, I believe that it's a mixture of reasons which arose in 'perfect' timing to wreak havoc on BA. Call it a perfect storm, if you will.
The dim forecast was just a propellant to a number of other factors; albeit a highly sensitive propellant which did the trick. As far as I see it, what started all of this off was when sanctions from Iran were removed earlier this month. As this news wrecked havoc in the crude oil market, many other businesses welcomed the move, especially those situated in Europe.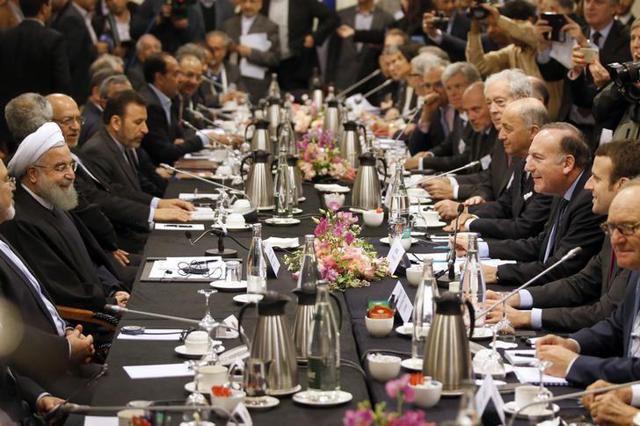 The Iranian president, Hassan Rouhani, is already on a European tour and landed in France earlier today. During this visit, he is expected to sign a deal worth $10 billion for 114 Airbus planes. The reason why this deal has seemingly moved into the spotlight so quickly after the removal of the sanctions is because it was already in the works for the past year. What stopped Airbus and Iranian companies from completing the deal were the limitations placed by the sanctions, banning any banking transactions with Iran. To make matters worse, the orders are likely to be partly financed with loans from European export-credit agencies.
What investors fail to realize is that Iran's aircraft fleet is severely outdated and a mere 114 planes are not enough to revamp the Iranian Airline industry. Iran will need around 400-500 new planes over the next five years and the Iranian deputy transport minister, Asghar Fakhrieh Kashan, expressed the country's interest in purchasing more than 100 planes from Boeing. Even though US trade sanctions on Iran are still intact, the country could apply for a special waiver, a scenario which seems highly plausible right now.
My point is that Boeing stock is still a wonderful long-term option. The company is known for announcing conservative estimates and revising them multiple times over the course of the year. The board is even dedicated towards dishing out dividends; cash dividends for the year rose by more than 24% year over year to $3.64 per share, with the latest quarter's cash dividend amounting to $0.91 per share as compared to $0.73 per share in the same quarter last year. Operating cash flows increased to $9.4 billion and the company maintains strong liquidity in the sum of $12.1 billion in cash and marketable securities. Those of you with very healthy risk appetites should add more BA stocks. Shares are trading a good 20-25% below its fair value, and once investors realize that share prices will recover, they just can't stay this low for too long. Either way, Boeing still seems like a wonderful long-term stock despite today's bloodbath.
Disclosure: I/we have no positions in any stocks mentioned, and no plans to initiate any positions within the next 72 hours.
I wrote this article myself, and it expresses my own opinions. I am not receiving compensation for it (other than from Seeking Alpha). I have no business relationship with any company whose stock is mentioned in this article.