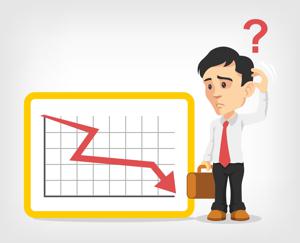 The brokerage industry and investment community by and large is still charging clients exorbitant costs. At this point, most folks agree that returns from fixed income are extremely low and returns from equities will be slightly higher. The days of seven percent returns from bonds and nine percent returns from equities is long over. Then why are brokerage firms still charging such high fees?
We will use the Franklin Templeton Global Bond Fund (TPINX, TEGBX, FGBRX) as an example. It's a decent fund with a whopping $58 billion in assets spread amongst 246 positions. The problem is that the 30-Day SEC yield is only 2.35%. The fee for the "C" share is 1.31%. So the brokerage firm, the broker, and Franklin all receive part of that 1.31% fee.
This is the problem. If a person wants safer investments and does not want equity volatility, then the broker has two choices. She may either buy individual bonds or a bond fund.
What the investment community should do is come together and dramatically lower these fees. This fund won't produce great returns for many years. In 2012, it returned 15.4%. In 2010 and 2009, double digit returns. For the last 20 years, the return for the C shares was 7.05%. That's pretty good. In the future, good years will be low, single digit returns. Because the fund is well managed, it has hedged the currencies in its global bond portfolio. So in a bad year, it will probably produce low, single digit returns.
In my judgment, the C share fee should be lowered to 50 basis points (a basis point is 1/100 of 1%). The three parties involved (fund company, brokerage firm, and broker) would still receive a small fee and the client would receive a small return. This would certainly be closer to parity.
Now let's look at an equity fund such as Thornburg Investment Income Builder (MUTF:TIBCX). The name is misleading but it holds high dividend stocks and about 10% in fixed income. The fees are 1.9% for the C shares. The fund has returned 6.03% for the last ten years. That's pretty good. But what will it return in the next ten years after fees? More like 2% or 3%. In this case, a 1% fee would be much more equitable for all parties involved.
Annuities are well known for fees. The hook is that you can get a guarantee of some sorts but it is usually predicated upon taking a stream of money or dying. Annuities are not good for conservative investors who only want to make returns of 3% to 4%. The policy will eat up a good portion of returns.
The investment industry is still living in 1995 when everyone was getting rich investing in financial markets. Those days are long over. In my scenario, the client would be paying a blended fee of around 60 basis points. As of now, they are paying more like 150 basis points. There are plenty of great low fee outfits like Vanguard but many people want an advisor. When you get to a certain age, an advisor is helpful and really earns his fee. Advisors make sure you are taking your mandatory IRA distributions, have a will, return your phone calls, and help you with special situations. It's just that the industry is still behind the times.
Disclosure: I/we have no positions in any stocks mentioned, and no plans to initiate any positions within the next 72 hours.
I wrote this article myself, and it expresses my own opinions. I am not receiving compensation for it (other than from Seeking Alpha). I have no business relationship with any company whose stock is mentioned in this article.