Welcome to the No Tears issue of M&A Daily.
Johnson & Johnson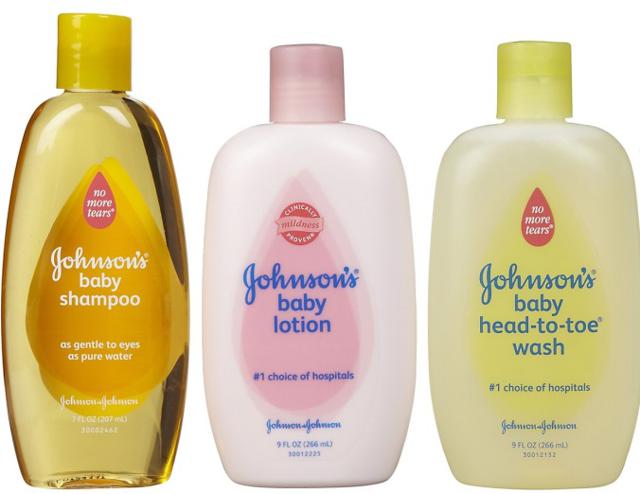 Johnson & Johnson (NYSE:JNJ) shareholder Artisan Partners wants the company to break up into its consumer, pharmaceutical, and medical device parts. Artisan is gaining support among other major shareholders. Earlier this week, JNJ adopted a new plan to increase proxy access. They also modified their bylaws to make it easier to nominate board members. Artisan may look to take advantage of the opportunity. They are critical of JNJ's underperformance combined with its generous and unaligned executive compensation. One way to start unlocking value would be to relieve the shares of their conglomerate discount.
HeartWare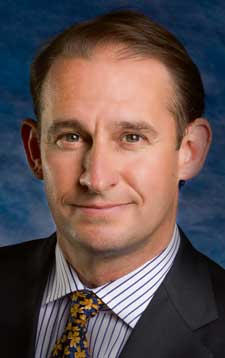 Congratulations, Glenn Welling and your team at Engaged Capital
Engaged Capital succeeded in killing off the ill-conceived HeartWare (NASDAQ:HTWR) acquisition of Valtech. The company has been struggling since the deal was announced last year.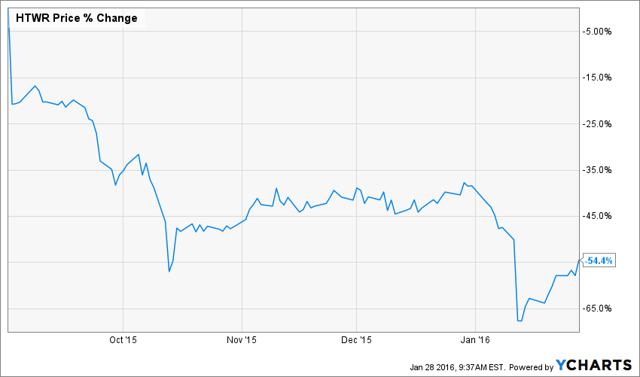 Now, the company can refocus on its core ventricular assist device. After that, it would better serve shareholders by being a seller instead of a buyer. Suitors welcome.
Meredith
The Meredith (NYSE:MDP) merger agreement with Media General (NYSE:MEG) is no more. Media General is now free to get acquired by Nexstar (NASDAQ:NXST). Meredith gets a $60 million breakup fee and also gets first dibs on divestitures from the new merger. Meredith is also able to reassess stock buybacks and dividend hikes. After that, the next step for Meredith is the FCC spectrum auction in the autumn.
Media General
Speaking of Media General, the definitive merger agreement has been filed for the Nexstar acquisition of Media General .
Tyco
The definitive merger agreement has been filed for the Johnson Controls (NYSE:JCI) acquisition of Tyco (TYC).
Diamond Foods
The definitive proxy statement has been filed for the Snyder's-Lance (NASDAQ:LNCE) acquisition of Diamond (NASDAQ:DMND). The companies will hold their shareholder votes on February 26th.
Starwood
The first amendment to the S-4 was filed by Marriott (NYSE:MAR) for its acquisition of Starwood (HOT).
Fairchild
The Fairchild (FCS) board is reviewing its unsolicited takeover proposal. Fairchild remains subject to its current merger agreement with ON (NASDAQ:ON). The board has not yet made a recommendation on the consortium's December 28th proposal.
KLA-Tencor
Lam (NASDAQ:LRCX) is working with regulators in an effort to complete its acquisition of KLA-Tencor (NASDAQ:KLAC). The deal is expected to close in mid-2016.
Rentrak
The Rentrak (NASDAQ:RENT) shareholder vote is today at 1pm ET for its acquisition by comScore (NASDAQ:SCOR).
Cameron
Cameron (NYSE:CAM) states that it acquisition by Schlumberger (NYSE:SLB) is expected to close in the first quarter of 2016 after regulatory approvals.
EMC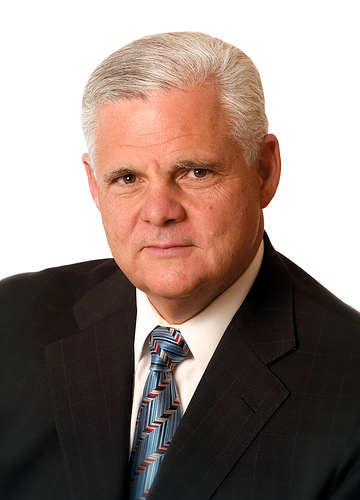 EMC (EMC) CEO Joe Tucci discussed the company's acquisition on his quarterly call:
As I've said before, the coming together of Dell and EMC is a game-changer. It creates a powerhouse in the technology industry with approximately $80 billion in revenue. Our combined assets are better positioned to navigate the major changes in our industry and lead in the new world. Customers have been overwhelmingly positive about this combination. They see that we will be a strategic partner with more heft and breadth will leading technologies that are critical to their success.

Technologies around digital transformation, software-defined data centers, hybrid cloud, converged infrastructure, mobile and security. And very importantly the people of the EMC and Dell are embracing the combination. They understand that together, we are better positioned in the market and that this will create new and more opportunities for them over the long run.

I am pleased to report that progress on closing the transaction remains on track on the original terms and timeline. We have filed the primary proxy statement and prospectus and we are working to finalize it. We have submitted request to regulatory approval globally and most importantly our teams are working together seamlessly on integration planning, say we are ready to go day one.

On the VMware side, Mike and I are both incredibly excited by the prospects for this great Company and I firmly believe that Mike will be an outstanding steward for this franchise. Subsequent to closing of the transaction Michael will be VMware's largest shareholder. I know he will be laser-focused on increasing the value of VMware for all stakeholders and we will ensure that VMware has the right resources and people that fully realize its potential.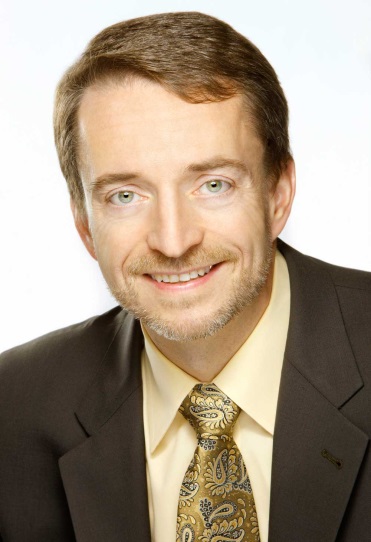 VMware (NYSE:VMW) CEO Pat Gelsinger also discussed the deal on his call,
I know many of you have sought additional clarity about the implications of Dell's planned merger with EMC. We believe our expanded relationship with Dell will be very positive for our customers and for our shareholders. Michael Dell has reached out to our major partners to assure them that VMware will continue to invest in its strong independent partner ecosystem.

Over time, we see significant revenue upside from up selling our full portfolio of products and services to Dell's new equipment sales and from accessing their incredibly strong SMB go-to market engine. During 2016, we expect our bookings growth to outpace revenue growth as we build our momentum for accelerated growth in 2017 and beyond. We are confident about the outstanding value we can uniquely offer customers in their multi-cloud and multi-device environments.
Cigna
The Anthem (NYSE:ANTM) CEO discussed their acquisition of Cigna (NYSE:CI) on his quarterly call,
I believe the growing diversification of our company and the complementary nature of our pending Cigna acquisition will position us well to capitalize on marketing opportunities over the next several years. We remain focused on improving healthcare affordability, quality and choice to our growing membership base…

It's important to note that our 2016 outlook does not include any benefits or transaction costs associated with the pending acquisition of Cigna, which we continue to expect will close in the second half of the year…

With respect to the transaction itself, we are clearly and unwavering with respect to our commitment to the deal. This [CMS sanctioning CI] does not have an effect on the deal process. And obviously, as we learn more, we'll certainly feather it into our considerations. But at this stage we just do not believe it has a material effect on our transaction…

We expect to close in the second half of the year.
The $39.59 net arbitrage spread offers a 59% annual return if the deal closes by August.
Baxalta
Baxalta (BXLT) announced the pricing of its secondary public offering of 37 million shares of its stock at $39.50 per share. The $3.05 net arbitrage spread in its acquisition by Shire (NASDAQ:SHPG) offers a 15% annual return if the deal closes by August. It is a good opportunity. Shire owes it to the arb community, who deserve this one as reparations for their earlier broken deal with AbbVie (NYSE:ABBV). More to come in future editions of M&A Daily…
Done deal.
The OmniVision (NASDAQ:OVTI) acquisition was successfully closed. It will be moved from Sifting the World active to closed positions.
Pamplona successfully completed its acquisition of MedAssets (NASDAQ:MDAS). MDAS shareholders received $31.35 per share in cash which was a 29% annual return since it was discussed in M&A Daily.
Elsewhere on Seeking Alpha
Disclosure: I am/we are long OVTI, MDAS, BXLT, CI, EMC, MEG.
I wrote this article myself, and it expresses my own opinions. I am not receiving compensation for it (other than from Seeking Alpha). I have no business relationship with any company whose stock is mentioned in this article.
Additional disclosure: Chris DeMuth Jr and Andrew Walker are portfolio managers at Rangeley Capital. Rangeley invests with a margin of safety by buying securities at deep discounts to their intrinsic value and unlocking that value through corporate events. In order to maximize total returns for our investors, we reserve the right to make investment decisions regarding any security without further notification except where such notification is required by law.