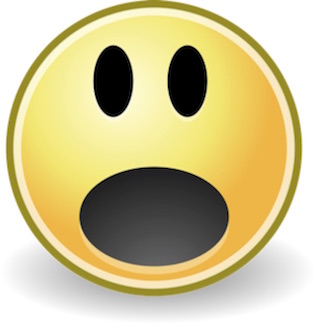 I would like to begin this article with links to a previous article in the series that provided results from the past for my options that expired this past January and the recent update on positions still held here.
Strategy Overview
If you are new to this series you will likely find it useful to refer back to the original articles, all of which are listed with links in this Instablog. It may be more difficult to follow the logic without reading Parts I, II and IV. In the Part I of this series I provided an overview of a strategy to protect an equity portfolio from heavy losses in a market crash. In Part II, I provided more explanation of how the strategy works and gave the first two candidate companies to choose from as part of a diversified basket using put option contracts. I also provided an explanation of the candidate selection process and an example of how it can help grow both capital and income over the long term. Part III provided a basic tutorial on options. Part IV explained my process for selecting options and Part V explained why I do not use ETFs for hedging. Parts VI through IX primarily provide additional candidates for use in the strategy. Part X explains my rules that guide my exit strategy. All of the above articles include varying views that I consider to be worthy of contemplation regarding possible triggers that could lead to another sizeable market correction.
I want to make it very clear that I am NOT predicting a market crash. I just like being more cautious at these lofty levels. Bear markets are a part of investing in equities, plain and simple. I like to take some of the pain out of the downside to make it easier to stick to my investing plan: select superior companies that have sustainable advantages, consistently rising dividends and excellent long-term growth prospects. Then I like to hold onto to those investments unless the fundamental reasons for which I bought them in the first place changes. Investing long term works! I just want to reduce the occasional pain inflicted by bear markets.
Why I Hedge
If the market (and your portfolio) drops by 50 percent, you will need to double your assets from the new lower level just to get back to even. I prefer to avoid such pain. If the market drops by 50 percent and I only lose 20 percent (but keep collecting my dividends all the while) I only need a gain of 25 percent to get back to even. That is much easier than a double. Trust me, I have done it both ways and losing less puts me way ahead of the crowd when the dust settles. I may need a little lead to keep up because I refrain from taking on as much risk as most investors do, but avoiding huge losses and patience are the two main keys to long-term successful investing.
I recommend caution in investing going forward in 2016. We may not have seen the worst this year will have to offer. For those who would like to view an impartial and unemotional explanation that I believe does a good job of explaining the technical aspects of where this market is today I highly recommend the video by Chris Ciovacco, "Monthly Stock Signals Similar to 2001 & 2008." Chris does not try to persuade us one way or the other but just speaks in terms of probabilities. I got defensive long before he did so I guess that makes him smarter than me.
Hedging against the coming bankruptcies in shale oil
As I explained in an article (published in August) about my expectations for the oil exploration and production and the waves of bankruptcies that will likely ensue beginning as early the second quarter this year, I do not believe that the bottom is in yet for the price of oil. But more importantly there will be significant damage done to certain areas of the economy when the bankruptcies take their toll.
This new candidate for the hedge series is poorly positioned to weather the storm. Zions Bancorporation (NASDAQ:ZION) holds a significant portion of its loan book in the oil industry. As of the third quarter of 2015, ZION had $5.4 billion in loans outstanding that it classified as energy related. That represents approximately 13.5 percent of its total loan portfolio of $40.1 billion. Details regarding energy related loans can be found on in the 10Q linked above starting on page 70. The loan loss provision for the total loan portfolio is $596 million. In the aftermath of the Great Recession oil and gas prices fell to levels near today's prices but shot back up after a very short time at the lows. ZION suffered loan losses on less than one percent against its energy related loan portfolio during 2010, the year that the price of oil hit its low. If, as I expect, the price of oil remains very low for much of 2016 a very different outcome can be expected.
The price of ZION has already fallen significantly, but I believe that when the bankruptcies begin to accumulate so will the loan losses at ZION. I believe that its loan loss provision will prove to be very inadequate and that 2016 earnings could very well be wiped out as a result. In 2008 shares of ZION only fell from a high above $30 to a low of just under $18, a drop of 40 percent. The price fell more in 2011 to reach a low of $13.18 and hit a low during 2009 of $5.90. I think 2016 could be as bad or worse for ZION because of its significant exposure to energy. My price target is $5.00.
I intend to buy two positions in put options on ZION, half that expire in July 2016 and the remainder expiring in January 2017. All quotes are as of after the close on Wednesday, January 28, 2016.
| | | | | | | | | |
| --- | --- | --- | --- | --- | --- | --- | --- | --- |
| Current Price | Target Price | Strike Price | Bid Premium | Ask Premium | Poss. % Gain | Tot Est. $ Hedge | % Cost of Portfolio | Expiration Mo./Yr. |
| $21.78 | $5.00 | $18 | $0.68 | $0.77 | 1588 | $3,699 | 0.231% | July/2016 |
| $21.78 | $5.00 | $15 | $0.60 | $0.71 | 1308 | $3,716 | 0.284% | Jan./2017 |
I will need to buy three July 2016 put option contracts as listed above to protect 1/8 of a $100,000 equity portfolio against a 30 percent drop in the major indices. I will need to buy four January 2017 put option contracts as listed above to provide similar protection.
Why am I splitting the position? I expect the share price to drop when the market wakes up to its dilemma. I cannot predict when the realization will come. Once the assets have been written down appropriately the share price may remain low or it may bounce somewhat. If the number of bankruptcy filings in the oil patch begin to increase significantly by April or May as I expect, the initial shock could put my July contracts in the best position to capture the most gain. If the process is drawn out the January contracts will do better. I expect the filings to begin shortly after the semi-annual review by banks that will occur in March. When the filings hit Wall Street should overreact quickly by selling. If I am early I have my backup plan already in place.
Brief Discussion of Risks
If an investor decides to employ this hedge strategy, each individual needs to do some additional due diligence to identify which candidates they wish to use and which contracts are best suited for their respective risk tolerance. I do not always choose the option contract with the highest possible gain or the lowest cost. I should also point out that in many cases I will own several different contracts with different strikes on one company. I do so because as the strike rises the hedge kicks in sooner, but I buy a mix to keep the overall cost down. My goal is to commit approximately two percent (but up to three percent, if necessary) of my portfolio value to this hedge per year. If we need to roll positions before expiration there may be additional costs involved, so I try to hold down costs for each round that is necessary. We have been fortunate enough this past year to have ample gains to cover our hedge costs for the next year. The previous year we were able to reduce the cost to below one percent due to gains taken. Thus, over the full 20 months since I began writing this series, our total cost to hedge has turned out to be less than one percent.
I want to discuss risk for a moment now. Obviously, if the market were to turn back higher beyond January 2017 all of our option contracts that we have open could expire worthless. I have never found insurance offered for free. We could lose all of our initial premiums paid plus commissions, except for those gains we have already collected. If I expected that to happen I would not be using the strategy myself. But it is one of the potential outcomes and readers should be aware of it. The longer it is before the next recession the more the insurance is likely to cost me. But I will not be worrying about the next crash. Peace of mind has a cost. I just like to keep it as low as possible.
Because of the uncertainty in terms of whether the market will turn into a full blown bear or regain the high ground and the potential risk versus reward potential of hedging versus not hedging, it is my preference to risk a small percentage of my principal (perhaps as much as two percent per year) to insure against losing a much larger portion of my capital (30 to 50 percent). But this is a decision that each investor needs to make for themselves. I do not commit more than three percent of my portfolio value to an initial hedge strategy position and have never committed more than ten percent to such a strategy in total before a major market downturn has occurred. When the bull continues for longer than is supported by the fundamentals, the bear that follows is usually deeper than it otherwise would have been. In other words, at this point I would expect the next bear market to be more like the last two, since the market has, in my opinion, defied gravity until 2016. Anything is possible but if I am right, protecting a portfolio becomes ever more important.
As always, I welcome comments and will try to address any concerns or questions either in the comments section or in a future article as soon as I can. The great thing about Seeking Alpha is that we can agree to disagree and, through respectful discussion, learn from each other's experience and knowledge.
For those who would like to learn more about my investment philosophy please consider reading "How I Created My Own Portfolio Over a Lifetime, or for those who would rather listen to a podcast on the same subject, you may want to consider my interview by IITF.com which can be found here.
Disclosure: I/we have no positions in any stocks mentioned, and no plans to initiate any positions within the next 72 hours.
I wrote this article myself, and it expresses my own opinions. I am not receiving compensation for it (other than from Seeking Alpha). I have no business relationship with any company whose stock is mentioned in this article.
Additional disclosure: I intend to purchase the put options listed in this article within 48 hours.