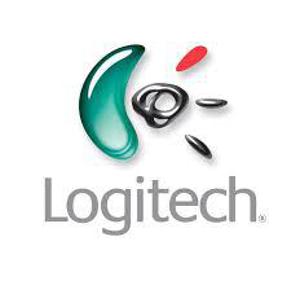 For all the optimism and good news in Logitech's (NASDAQ:LOGI) fiscal third quarter report and on the company's post-earnings conference call, in my opinion, the quarter actually supported my caution towards the stock a month ago. To be sure, it was an excellent quarter: sales were up in both the growth and legacy PC-related categories (the latter truly an impressive feat), and the company raised its guidance for full-year non-GAAP operating income.
But despite solid execution and good results, a review of the quarter still leads to the same question: how is LOGI supposed to break through the ~$15.50 level at which it traded last month, and trades again at Thursday's close of $15.51? The company and its CEO Bracken Darrell have done a great job of executing a turnaround, dividing the business between new areas offering potential growth and legacy PC peripherals where the company can grow share and try to maximize profits. But the still-heavy reliance on the latter segment still leaves the company in a position where it can't grow consolidated earnings at an impressive level; indeed, non-GAAP EPS fell year over year in the relatively key holiday quarter.
Currency pressure is a headwind, and there's still reason to think that in a more normalized Fx environment, Logitech can manage expenses, wring cash out of the legacy business, and drive sales from new products in targeted growth areas. But even peak/targeted earnings don't drive a ton of upside here, and I continue to wonder how long it will take the current "growth" categories to slow. Resistance long has held around $15, and even after an admittedly strong quarter, there's still little reason to see that changing.
Q3 Earnings
Again, it was a strong quarter. The company beat consensus estimates for EPS rather handily, posting $0.41 in non-GAAP EPS against analysts' projections for $0.34 (though revenue missed). Retail sales - now company-wide sales after Logitech exited its OEM business - were up 9% in constant-currency, and the strength was broad. Per the Q3 presentation, local-currency revenue was +5% in the Americas, +5% in EMEA (a weak spot in the first half of the fiscal year), and +9% in Asia, with that region posting a sales record in the quarter.
On a segment basis, again, the report was excellent. The Growth categories - Mobile Speakers, Gaming, Video Collaboration, and Tablet & Other Accessories - increased sales 17% in constant currency, and 34% excluding the declining Tablet group. And the Profit Maximization segment - basically, the legacy PC business - posted 5% constant-currency growth, with sales flat on a reported basis. Clearly, Logitech is taking share and vastly outperforming PC shipments in which sales fell 11% in Q3, per figures cited by Darrell on the Q3 call.
The latter data point is a key point here relative to the seemingly easy bear case that Logitech revenue will decline in concert with PC sales (whose erosion appears to be accelerating). As Darrell has pointed out in the past, PC usage isn't declining at the same rate; much of the decline is coming from an extension of the replacement cycle, as there simply isn't the technological impetus to upgrade for the majority of users. (One key exception is high-end gaming, part of the reason why Logitech is focusing on that end market.)
So it's not as simple as to just assume that sales will decline. The problem for the time being, however, is that margins have compressed sharply. Year to date, gross margin is down 210 bps; operating margin has declined from 11.5% to 9.9%.
Both figures moderated in Q3, as Logitech is making some progress in overcoming the key driver of that margin compression: the stronger dollar. At its 2015 Analyst Day in March, Logitech estimated a 200 basis-point impact to gross margin from currency; the DXY is roughly flat to that date although the euro is modestly weaker, so the impact YTD may be a bit bigger. On the operating line, the impact is pronounced as well; just 10% of opex is euro-denominated, and Logitech estimated a $60 million headwind to operating income in FY16.
From that standpoint, then, the year-to-date performance actually is pretty remarkable, particularly amidst macro concerns in Europe and parts of Asia. Constant currency operating income growth looks to be about 27% given FY16 guidance. Again, this has been a pretty good year so far for Logitech.
Valuation
Despite the impressive performance so far, I'm still not sold on Logitech going forward. The currency impact is something to account for in terms of understanding recent growth, but it also sets up a bit of a "new normal" for Logitech in FY17 and beyond. My longer-term concern is how long it will take for growth in Gaming, Video Collaboration, and Mobile Speakers to slow. There's already cutthroat competition at the low end of the Bluetooth speaker space; growth at the high end seems to be a case of consumer adoption, not necessarily company-specific strength. (Even struggling VOXX International's (NASDAQ:VOXX) Klipsch brand has seen success in the space.)
Gaming seems to have a long-term runway, though already it is the slowest-growing of the three, up ~15% on a reported basis per the 10-Q. Video Collaboration seems in a good spot, particularly with the Circle camera being released (so far on a limited basis) in October, but growth there is off a far smaller base than Gaming or Mobile Speakers. Video Collaboration sales in Q3 were barely one-third of Gaming, and ~30% of Mobile Speakers (and accounted for a little over 4% of total revenue).
All told, it still seems unwise to model more than single-digit growth going forward; the Profit Maximization segment still accounts for 64.5% of YTD sales (and about 62% of Q3 revenue), and it's tough to see anything but low single-digit growth going forward, even with market share gains and usage holding steady. Tablet sales (nearly 5% of YTD total) are declining, and should continue to do so. The three growth engines only account for ~30% of revenue; it's too much to ask them to consistently drive the 30%+ growth needed to get Logitech as a whole up to double-digit growth. As far as FY17 goes, it's worth noting that OEM and Lifesize accounted for about 10% of sales, and their divestiture will provide a 7-8% top line headwind next year.
On the margin front, there's not a lot of apparent room for improvement, either. Logitech is targeting a 10% operating margin - up from what appears to be an ~8% figure in FY16 - given goals of 35% gross margin and opex at 25% of sales. The company's operating margin peaked at 12% in FY08, but that obviously was a very different environment in the PC space.
Giving credit for 10% margin on ~$2.1 billion in FY17 sales - implying mid single-digit growth mostly offset by the loss of OEM and Lifesize - implies non-GAAP operating profit of $210 million. The YTD effective tax rate has been 11.9% (it's traditionally been very lumpy given various jurisdictions and carryforwards); a reasonable goal, then, for EPS is something like $1.12.
Backing out $3 in cash, that's a target-margin P/E around 11x. Truthfully, I don't find that terribly impressive given that - as well as Logitech has executed - the end markets still seem reasonably challenged. Looking at FY16 guidance, EPS should be in the range of $0.92, implying even an ex-cash multiple of ~13.2x. That's cheap, but hardly compelling.
Bear in mind too that these are non-GAAP figures, which exclude share-based compensation of about $25 million in FY16 (and roughly the same amount in FY15). That's a substantial expenditure - about 15% of operating income, and about $0.13-$0.14 even after-tax. Backing that out, even the ex-cash multiple moves towards the 15-16x range, pricing in modest growth, which seems reasonable in this case.
The overarching concern here is that even after a solid year and an excellent quarter, it's still tough to build a bull case that offers solid upside from $15+. Maybe a $1+ print in FY17 at 15x + $4 in cash gets shares to $19, but there's still the dilution from stock-based comp and the potential that the PC business starts to slow. And there's still risk; one would think that the peripherals market as a whole would have a multi-year lag to PC sales - given that at this point many such sales are replacements - and the sharper declines in PC sales starting a few years back may start to be seen. The growth areas are highly competitive, and the history of consumer technology shows that windows for high-margin growth generally are very small. What is now a high-end Bluetooth speaker won't be high-end in 3 or 4 years (at the latest), and the same may apply in Gaming.
Since a big gain starting in mid-2013 - when shares more than doubled in less than year as the turnaround became apparent - LOGI shares have been range-bound roughly between $13 and $15, and that seems about right for now. There's not a whole lot of mystery to the company's strategy, or the nature of its end markets. To be sure, Logitech has done an outstanding job so far; the problem that causes, however, is that it doesn't seem like there's a lot of room for improvement left. Without that improvement coming from somewhere, I'm still not sure how shares can break out to the upside.
Disclosure: I/we have no positions in any stocks mentioned, and no plans to initiate any positions within the next 72 hours.
I wrote this article myself, and it expresses my own opinions. I am not receiving compensation for it (other than from Seeking Alpha). I have no business relationship with any company whose stock is mentioned in this article.