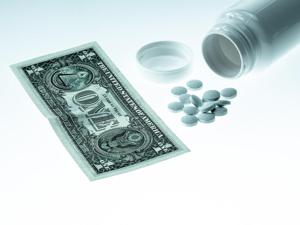 The US has always been the darling of global pharma innovators as they have been able to fetch premium pricing for their novel drugs. Most drugs sold in the US are sold at a significant premium to the prices they fetch in other developed markets like Germany, UK, Japan etc. To give you a few examples:
Crestor (treatment for dyslipidemia) is priced for $86 per month in the US as compared to just $40 in Germany and $28 in Japan
Lantus, which costs around $186 for a month long treatment in the US, is available for $64 in Japan and $60 in Germany.
There are many more examples but I will stop here and move ahead.
The US has always left it to the market for efficient pricing of drugs, but despite that it remains the most expensive market in the world today. However, lately with growing consolidation among the payers, we could see pricing pressures pinching the large pharma companies. The companies with a less differentiated portfolio are enduring the most of the increased bargaining power of payers.
Increased formulary pressure is evident in therapeutic areas where competition is intense
In the last two years drug prices have continued to increase at more or less the same pace, but we are witnessing pockets of pressure.
Lack of clinical differentiation is being punished by payers
Over the last few years, the payers' bargaining power has increased manifold because of consolidation. Hospitals and insurers are more aggressive than ever before in pushing prices down. By managing formulary coverage lists they have successfully managed physician prescribing behavior and have been able to drive more rebates.
Payers have courageously dropped many top selling drugs from their formulary coverage effective from January 2014 and January 2015. This is a clear demonstration of their growing bargaining power. The average rebate that companies offer to insurers has grown from 33.7% to 36.2% in 2014.
According to Andrew Witty, CEO of GlaxoSmithKline (NYSE:GSK), there is going to be a dramatic change in the US over the next few years. The market forces (hospitals and insurers) have gained strength and fighting unscrupulous drug pricing to make the US healthcare system more efficient. It will be harder for companies to keep increasing prices for their drugs like in the past. Dependence of the pharma industry on high prices in the US is leading to mounted tension between the industry and consumer at large. However, he stressed that companies engaged in value added innovation will continue to be rewarded in the US. Those companies with a less differentiated portfolio are forced to increase their spend on rebates. Apart from rebates to the payers, issue of copay cards is another unique way through which companies are offering rebates to retain their sales in a competitive environment.
I will cite an example here to show how a company dependent on me-too drugs have to offer higher rebates. AstraZeneca (NYSE:AZN) has almost 60 percent of its sales coming from me-too drugs (Nexium, Crestor, Symbicort, Onglyza, Bydureon/Byetta, Prilosec, Seroquel XR). I cite these drugs as me-too as they have to compete with therapeutic substitutes that offer more or less the same extent of clinical benefits. For them to grow in a competitive environment, they need to offer rebates. With the growing bargaining power of payers, the extent of rebate is only increasing. AstraZeneca offers the highest rebate among the large pharma companies. In 2014, the rebate offered by AZN was up 200 basis points from 55% in 2013. This is almost twice that offered by Novartis (NYSE:NVS) / Amgen (NASDAQ:AMGN) / Merck (NYSE:MRK).
Growing role of ICER as a watchdog that monitors clinical benefit and pricing
Until a year back, the US was the only developed country without an organized national health technology assessment program that helps enable coverage decisions for drugs.
However lately, in order to ensure that drugs are priced fairly in the US, ICER (Institute for Clinical and Economic Review) is gaining prominence and has become proactive in the process. ICER is a not for profit organization, and it is now about 8 years since it came into existence. ICER aims to answer questions as to what is the true value of a drug. The reports published by ICER will serve as a source of independent advice to health care providers, patients and payers, policy makers and manufacturers to facilitate price negotiations and formulary coverage decisions.
The role of ICER has already begun to show. A leading healthcare insurer gives credit to a report published by ICER for being able to negotiate lower prices for hepatitis C drug sold by Abbvie. ICER will be publishing about 15 to 20 reports over the next two years. These reports will assess the comparative effectiveness in reference to a benchmark and make pricing decision accordingly.
Drug Pricing is a central issue for 2016 Presidential Elections
Patients in the US are struggling with the high price of drugs. Its not just the poor that are victims, but even the insured and affluent ones are left with hard choices when it comes to affording out of pocket costs for some pricey drugs. A survey by Kaiser Foundation in August 2015 revealed that 25 percent of patients on prescription drugs find it difficult to afford them. A survey published in Lancet hematology suggests that 10% of blood cancer patients have to give up treatment for lack of affordability.
With out of pocket costs getting out of reach for masses, the drug pricing debate has caught political attention. According to Severin Schwan "There is more intense debate now and I would expect that to continue during the pre-election time in the US," he said. "If you have truly differentiated medicines . . . then I do believe that societies will continue to reward this innovation and this is particularly true in the US."
Republican presidential front-runner Donald Trump has clearly indicated his stance on bringing down drug pricing. He has indicated that Medicare should be allowed to negotiate drug prices with the innovators. Under the Medicare prescription drug law, Medicare is not permitted to negotiate drug prices. Democratic presidential front runner Hillary Clinton and her principal rival Sen Bernie Sanders shares the same view.
Besides allowing Medicare to negotiate drug prices other measures that are being proposed include
1) Companies disclosing their pricing for drugs in other countries
2) Importing drugs from cheaper destinations
Conclusion
Over the next two to three years drug pricing is expected to witness notable changes. The safest bets would be companies with a clinically differentiated portfolio. By a clinically differentiated portfolio, I mean drugs that offer substantial benefits over competing treatments. A few attributes to judge clinically differentiated drugs would be
1) Unique Mechanism of action (MoA) - There are just one or two competing the market which act through the same mechanism. Currently majority of drugs in Roche's (OTCQX:RHHBY) portfolio are unique in terms of their MoA. Avastin is an example of a drug with unique mechanism of action.
2) Differentiated efficacy / safety - The efficacy or safety should be differentiated that would give the physician a strong reason to prescribe the drug to a patient. So physician prescribing behavior is not influenced by coverage decisions. Lilly's (NYSE:LLY) diabetes Jardiance (SGLT2 inhibitor) may qualify as a differentiated drug. It is the first diabetes drug to have demonstrated reduction in cardiovascular risk in outcome studies.
3) Generic Substitutes in the same therapy - Drugs belonging to therapy class where competing drugs do not have generic substitutes are immune to competition. In case of statin which is used to lower cholesterol, the market has several generic players. AZN's Crestor has to compete with generic of Lipitor (atorvastatin) / Zocor. Since doctors can achieve recommended LDL goals with majority of cheaper therapeutic substitutes on the market, formularies will negotiate hard with branded players.
Disclosure: I/we have no positions in any stocks mentioned, and no plans to initiate any positions within the next 72 hours. I wrote this article myself, and it expresses my own opinions. I am not receiving compensation for it (other than from Seeking Alpha). I have no business relationship with any company whose stock is mentioned in this article.
Editor's Note: This article discusses one or more securities that do not trade on a major U.S. exchange. Please be aware of the risks associated with these stocks.