Chevron (NYSE:CVX), the second biggest US oil company, has recently released its fourth quarter results with a first quarterly loss in more than a decade.
Earnings recap
During the quarter, Chevron managed to grow its net production to 2.67 million boe per day from 2.62 million boe per day in the corresponding period of 2014, thanks to production entitlements in some regions and increase in output from the US, particularly the Gulf of Mexico, Permian Basin and New Mexico, and Bangladesh. US production climbed 7% to 719,000 boe per day while international volumes were up 2% to 1.95 million boe per day.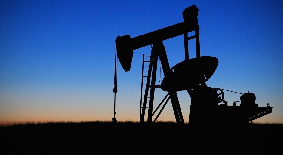 The realized price for crude oil and NGL, on the other hand, dropped 47% in the US and 42.6% in international markets to just $35 and $39 per barrel respectively. Moreover, international operations received an earnings boost of $91 million due to foreign currency effects, significantly lower than $453 million benefit witnessed a year earlier. Consequently, the company's US upstream business swung from a profit of $432 million to a loss of $1.95 billion while international upstream business witnessed 73.5% decline in profits to $593 million. Overall, Chevron posted an upstream loss of $1.36 billion, down from a profit of $2.67 billion a year earlier.
Meanwhile, the downstream, or refining and marketing segment, which generally performs better in the downturn, also witnessed 33.4% drop in earnings to $1.01 billion. That's because last year's results benefited from gains from asset sales in the US. US downstream earnings plunged 44.2% to $496 million. The international downstream business, on the other hand, also witnessed 18.1% drop in earnings due to derivative losses and lower margins on refined products. In the US, the volume of refinery crude oil input, refined product sales and branded gasoline sales did not show any significant change. In international markets, refinery crude oil input and refined product sales volumes dropped 4.7% and 5% respectively following sale of Caltex Australia.
With an upstream loss and decline in downstream profits, Chevron posted a net loss $588 million, or $0.31 per share, which compares against a profit of $3.5 billion, or $1.85 per share in the year-ago period. Total revenues dropped to $29.25 billion from $46 billion a year earlier. Analysts, on the other hand, were expecting a profit of $0.45 per share from revenues of $27.7 billion, according to data from FactSet.
Analysis
Chevron ended up beating revenue estimates, but largely due to another loss in the US upstream business and significantly higher exploration charges, the company ended up missing earnings estimates. Impairments and project cancellations led to higher depreciation and exploration charges. The exploration expense, in particular, ballooned from just $510 million in the fourth quarter of 2014 to $1.36 billion. The drop in downstream earnings only made things worse and Chevron ended up with the first quarterly loss since Q3-2002.
Chevron is the first super major to report earnings. The oil majors have been one of the better positioned companies in the downturn as compared to other oil producers, such as ConocoPhillips (NYSE:COP), since they have one of the best balance sheets in the industry and enjoy some of the highest credit ratings. Chevron's long-term debt, for instance, has been awarded the second best investment grade credit rating by Moody's and Standard & Poor's. Only a handful of other US companies are rated higher than this. On top of this, the super majors have a vertically integrated business model, with a large refining business, which acts as a natural hedge against cheap oil. But Chevron's latest results show that the net profits of the big boys of the industry are also not secure. This sets a grim tone for super majors Exxon Mobil (NYSE:XOM), Royal Dutch Shell (NYSE:RDS.A) (NYSE:RDS.B) and BP (NYSE:BP) which are slated to release their earnings in the coming weeks.
Chevron is also not generating enough cash to fully cover its capital spending and dividends. During the last fiscal year, the company raised $19.5 billion as cash from operations and $5.7 billion from asset sales, but spent $34 billion as capital expenditure and $8 billion as dividends. Consequently, the company took on additional debt to fund the deficit, with net debt climbing 87% to $27.3 billion.
It is clear that if Chevron wants to preserve its financial health and credit rating, then it must significantly reduce its cash outflows as capital expenditure and dividends. Last month, Chevron said that it will slash the capital expenditure by 21.8% from 2015 to $26.6 billion in 2016, and is open to further belt tightening by curtailing annual capital spending in the $20 billion to $24 billion range for the next two years. It helps that some of Chevrons biggest projects are nearing completion, which should improve the company's capital flexibility and contribute to increase in production in the coming years. The massive $54 billion Gorgon LNG project in Australia, for instance, is scheduled to commence commercial operations within weeks. The company is also eyeing additional asset sales of $5 billion to $10 billion by the end of next year, which should boost its cash reserves. But, the company is unwilling to make any compromise on dividends.
During the conference call, John Watson, Chevron' CEO, said that their "number one financial priority is to maintain and grow the dividend." This implies that Chevron would rather take additional debt and face the risk of losing its coveted credit rating than slash dividends. In fact, during the conference call, Patricia Yarrington, the company's CFO, said that she wouldn't be surprised if Chevron's credit rating gets downgraded. But Yarrington doesn't believe that the downgrade can have any material impact on cost of funds or the company's ability to secure financing.
Chevron's take on dividends in the face of worsening business environment reminds me of the latest article from Aswath Damodaran, a prominent author, Professor of finance at New York University and a Seeking Alpha contributor, in which he wrote that the dividend policy is governed in large part by "inertia (an unwillingness to let go of past policy)." In Chevron's case, the inertia is backed by a strong balance sheet. This is evident from the fact that despite significantly growing debt, Chevron has a decent net debt ratio of 15%. I believe in the short term, the company's balance sheet can easily absorb additional debt, allowing it to continue paying dividends.
Disclosure: I/we have no positions in any stocks mentioned, and no plans to initiate any positions within the next 72 hours.
I wrote this article myself, and it expresses my own opinions. I am not receiving compensation for it (other than from Seeking Alpha). I have no business relationship with any company whose stock is mentioned in this article.