The S&P 500 opened lower and spent the day in the red, save for a couple of minutes mid-morning. It closed with a modest loss of 0.33%. Year-to-date the index has posted a gain of 7.96% and is only 0.44% below its interim high at the end of April 2011.
From an intermediate perspective, the S&P 500 is 100.7% above the March 2009 closing low and 13.3% below the nominal all-time high of October 2007.
Below are two charts of the index, with and without the 50 and 200-day moving averages.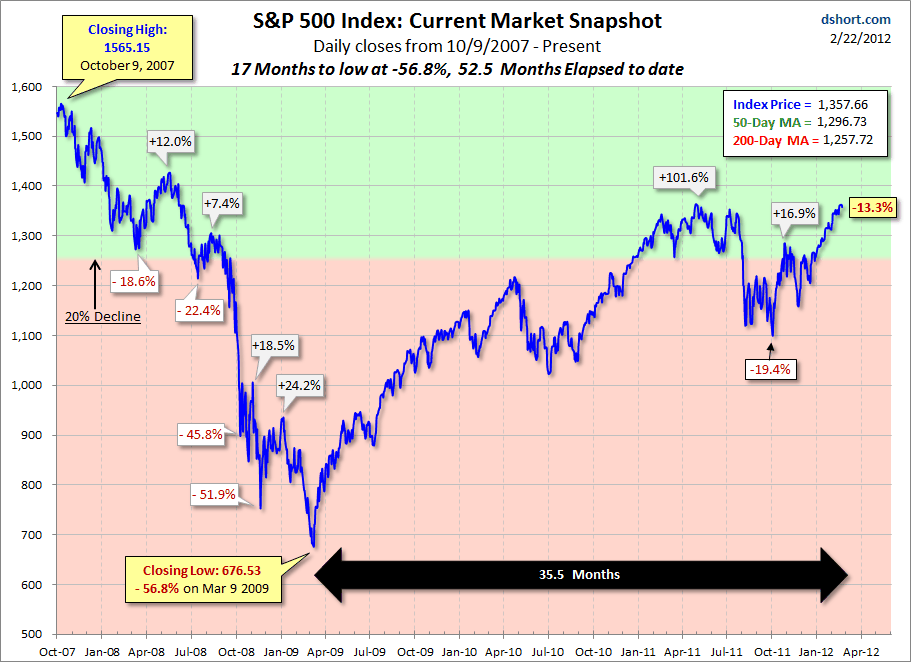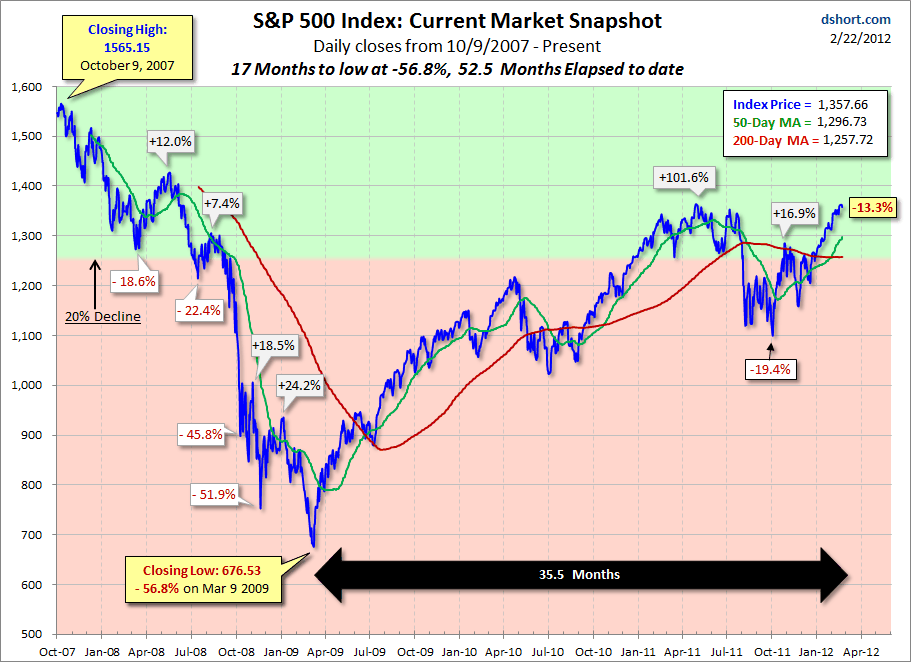 For a better sense of how these declines figure into a larger historical context, here's a long-term view of secular bull and bear markets in the S&P Composite since 1871.
These charts are not intended as a forecast but rather as a way to study the current market in relation to historic market cycles.