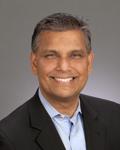 Satya Pradhuman is founder of and Director of Research at Cirrus Research.
Harlan Levy: Given the challenging start of year and the sharp sell-off, is it likely that the first quarter can be salvaged?
Satya Pradhuman: Yes. The break in returns in January bas been historic, especially for the smaller stocks. That said, some of the extremes seen in the credit markets, the reversal of the hugely inflated biotech sector, and the collapsing energy-commodity complex force more benign market valuations.
While the slowing global picture will remain a concern, a dust settling in market prices will likely temper returns for the remainder of the quarter.
H.L.: What sectors look strongest now and which weakest?
S.P.: We remain positive on the consumer and financial sectors. The stable jobs and loans data coupled with constructive valuation should propel these sectors.
We remain concerned for the highest multiple stocks that remain in the biotechnology segment.
Slow growing, over levered firms will also continue to struggle as investors intensify their hunt for visible growth.
H.L.:. What's your prediction for stocks in general?
S.P.: We are likely to face benign returns as the Fed continues to raise rates. Profitability will likely remain sluggish with some recovery as the U.S. dollar stabilizes.
H.L.: How much of an influence on market direction and stock prices are oil prices and what's happening to that commodity?
S.P.: The collapse in crude has played a greater role in market pricing as the fallout has raised issues of contagion across sectors in the credit markets. This is likely to temper as the high yield markets have corrected sharply. Any stabilization in credit spreads could trigger a bounce in equities and limit the influence of commodity pricing over equities.
H.L.: How does U.S. manufacturing look?'
S.P.: Manufacturing data will remain soft as industrial spending related to the commodity complex will remain soft.
H.L.: How does the U.S. housing market look, in light of the latest price and sales data?
S.P.: Housing remains a strong and consistent segment of the economy. This is unlikely to change as the jobs data continues to improve.
H.L.: Is job creation stuck at around 200,000 a month, and if so, what does that mean for the U.S. economy?
S.P.: The jobs data will likely remain a positive surprise in this slow growth economy. The challenge will remain sluggish wage growth as we continue to grind through 2016.
H.L.: Do you think the Fed should have raised rates?
S.P.: Yes. Not raising rates will continue to create speculative excesses in the system that can only create a more volatile backdrop in periods to come. Raising rates also allows the Fed to regain some of their tools.
H.L.: Is a quarter of a point what you'd do? If not, what would be best?,
S.P.: Slow and steady is the only course reasonable. The added uncertainty of central bankers' policies in places like China, Europe and Japan limit how aggressive the Fed can be.
H.L.: Are we beaded toward a recession?
S.P.: No. we have a profits recession that will continue to temper how fast the economy can grow. The breakdown in commodity spending and the fallout across the industrials sectors will remain a risk as we move through the year.
Disclosure: I/we have no positions in any stocks mentioned, and no plans to initiate any positions within the next 72 hours.
I wrote this article myself, and it expresses my own opinions. I am not receiving compensation for it (other than from Seeking Alpha). I have no business relationship with any company whose stock is mentioned in this article.