Lowe's (NYSE:LOW) is hiring 46,000 seasonal workers to support demand during the peak season for home improvement stores, which runs from February to September. That's a cool 15% - or 6000 employees - over what the company did last year.
Home improvement stores have been on a roll since the housing downturn. Despite the overall market sentiment taking a nosedive with the plunging Chinese stocks, Lowe's seems confident of doing better than what they did last year.
What They've Done So Far
In the last five years, Lowe's not only managed to steadily add to their top line - they did that while improving their operating margins year over year.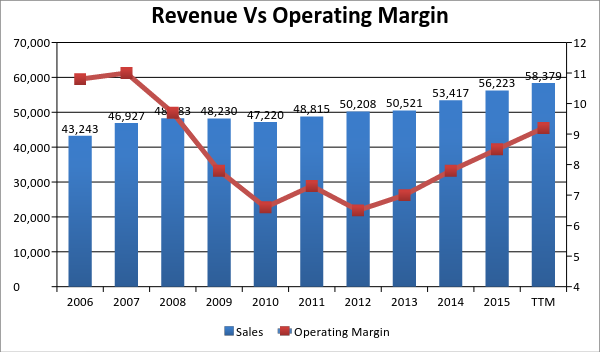 However, from a competitor's perspective there is still considerable room for improvement on this front, as segment leader Home Depot managed to post double digit operating margins in the last three years, and seems to be on track to posting their best margin numbers in ten years.
Lowe's Plans for the Future

Lowe's forward strategy is two-pronged: penetrate urban markets and study the best international markets to enter.
On the first, Lowe's intends to move into metros and cities where the traditional big box store formats typically don't work that well. The company opened two stores in Manhattan, New York last year with size around 30,000 sq ft - much smaller than their typical >100,000 sq ft stores.
These stores stock materials that are more suited to smaller, urban homes that don't have the kind of yard space that suburban homes enjoy. Rather than duplicating their inventory at these urban locations, Lowe's has cut down on things like carpeting in favor of what a typical urban homeowner would require - such as storage and organization, and appliances.
To support their online business, Lowe's also intends to leverage its omnichannel capabilities - a logistics setup that will enable them to deliver quickly to customers who order online.
Housing Market Outlook
The fate of any home improvement store relies on housing sales. Owners remodel their houses before selling or renting, and new owners make changes right after they buy. What it boils down to is this: whenever there is a transaction in the housing the market, home improvement stores will be the beneficiaries. The higher the transaction rate the better their sales. The US economy has largely stayed in the positive territory over the last few years and, hopefully, will stay the course.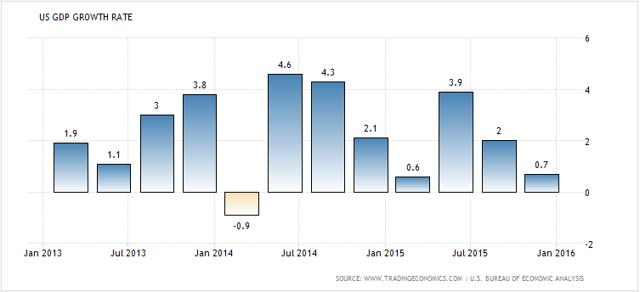 The housing market itself is on a positive trend. Although big box stores have lost some ground to smaller players, the top three - Home Depot, Lowe's and Menards - still hold 47% of market share.
New and existing home sales showed strong growth in December 2015 and the seasonal peak for home improvement is just getting started.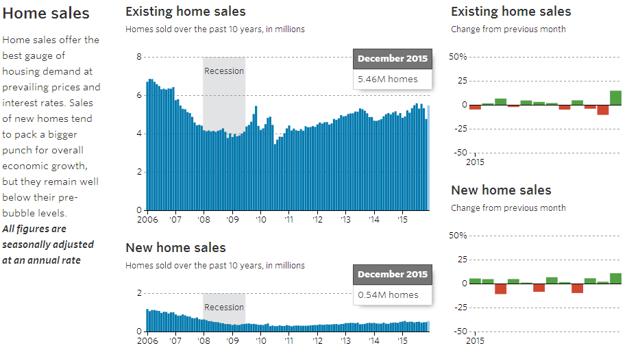 Source: WSJ
Opportunities and Threats
If Lowe's can continue its upward trajectory with respect to margins, the company can not only keep improving its bottom line but, more importantly, also keep closing the gap with Home Depot.
Online stores don't seem to pose any sort of immediate threat to Lowe's growth, in my opinion. Although 68% of consumers do visit home improvement stores' websites, market studies show that the primary goal of an online visitor is to get creative ideas for home improvement projects.
That said, the biggest threat to Lowe's comes from Midwest player Menards, which has beat both Home Depot and Lowe's in terms of Net Promoter Score - one of the key indicators of customer satisfaction.
Investor-speak: Short-Term Growth Certain; Long-Term Depends on Success of Urban Push
For now, the seasonal peak and uptrends in the housing market will prop up LOW. If they can consistently deliver on improving their margins while growing revenues, they can ride that wave for a few quarters until their urban initiatives start bearing fruit.
EPS for the first three quarters of 2015 are already at what they were for the entire fiscal 2014, so that should help stock price claw its way back up after the dip in January 2016.
As I mentioned, their urban drive will take time to yield results, so the only thing they can aggressively do in the short-term is to keep expanding their margins to the level that Home Depot has been able to achieve. In tandem with Capex on new units in urban locations that's going to be a bit of a challenge.
Let's see if Lowe's is up to it.
Disclosure: I/we have no positions in any stocks mentioned, and no plans to initiate any positions within the next 72 hours.
I wrote this article myself, and it expresses my own opinions. I am not receiving compensation for it (other than from Seeking Alpha). I have no business relationship with any company whose stock is mentioned in this article.