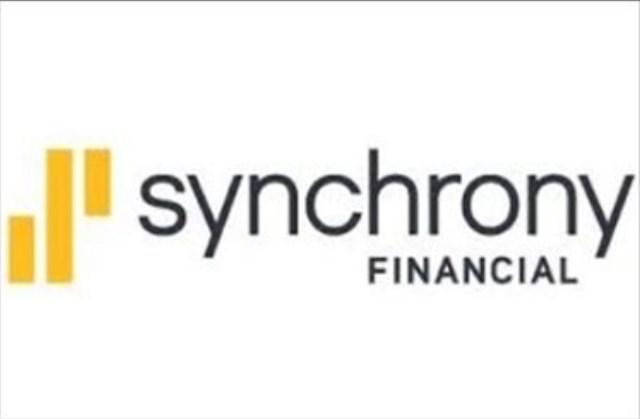 As a spinoff of General Electric (NYSE:GE), SYFchrony Financial (NYSE:SYF) was met with mixed responses at its IPO. Say what you want about either GE or SYF - the fact is that both stocks are up 22% since SYF's IPO last in 2014.
Now, as a separate listed company, SYF gives investors advantage of examining the financials as its own entity. And this is where SYF is interesting. Though SYF does not offer a dividend as does GE, it certainly acts more like a bank stock than its father company.
Interestingly, this credit card company differs greatly from the majority of credit card companies out there in that the primary revenue source is interest earned on loan acquisitions instead of pay-per-swipe. Many credit card companies use pay-per-swipe as their main revenue source, implying that increasing the customer base and use add to the net revenue. These tasks are rather one-dimensional: give more incentives for people to switch to the card and give more incentives to use the card more often.
But for SYF, the main concern should be increasing the interest earned on loan acquisitions. This is a harder problem. This is a banking problem.
A Banking Problem
As most investors agree, good investments are those that can quickly and sustainably grow their future cash flow expectations. For a bank - or for SYF in this case - this means making better investments. While growing the loan acquisition rate is important as well, more important to SYF's future cash flows will be how they invest those loans.
Nearly 100% of SYF's revenue comes from net interest. Yet the return on equity for SYF is shrinking:

(Source: YCharts)
Though 20% is still a high ROE, rivaling that of Discovery Financial (NYSE:DFS) at 21%, the fact that it is dropping should worry investors. While SYF's management reports growing loan acquisition income at roughly 7% per year, ROE is falling at roughly 35% per year. The drop in ROE is outpacing the loan acquisition income.
With revenue flat and ROE falling precipitously, what is driving SYF's stock upward? Well, book value and income are up, for one. But I believe sentiment has allowed SYF's stock to break off from the financials.
Hence the banking problem: with its revenue model, SYF should be treated like a bank stock. While most investors buy bank-related stocks such as Citigroup (NYSE:C) and American International Group (NYSE:AIG) conservatively, they seem to be treating SYF as a growth stock. In my excess returns analysis, I will pinpoint an intrinsic valuation for this stock, based on fundamentals, not sentiment.
The Excess Returns Model
This article is actually a reader request. My programming of the excess returns model, which contrasts with the discounted cash flow model in how it gives valuations stock, has received many requests to be applied to certain stocks. While the excess returns model has been written about online, especially by its creator, Professor Damodaran of the Stern School of Business, actually computing the model is not easy. Read more about the excess returns model here, here, and here.
In short, the model values a company by adding the capital invested in the firm to the present value of the upcoming excess returns. This allows us to accurately give an intrinsic price to the stock of companies that make the majority of their income from investments. The valuation ignores free cash flow, which can be manipulated by bank-holding companies, and looks directly at how the company gains returns on its investments in comparison to the average returns of the market.
If a company outperforms on its investments, it gains "excess returns," and thus should be more highly valued than similar stocks. Of course, we also must take the company's current invested capital into account. In the end, we can find what the market price should be for a company using a forward-looking model of the company's capital and investments.
Applying the Model to SYF
I ran the model on SYF, taking account of its growth and ROE trend. The result is an intrinsic valuation of $13.21. Notably, this result is significantly lower than the company's IPO, which was at $23 per share.
With a drop in ROE outpacing the growth of the company, a low price might be expected. But over 50% overpriced?! Is the model flawed, or is the analysis missing something?
Well, for one thing, SYF's shares outstanding is currently 830 M, according to NASDAQ. But when SYF was offered at $23 per share, the shares offered were 705 M, implying dilution. So we have two catalysts for a price drop: falling ROE and share dilution.
But remember, the excess returns model is based on an intrinsic valuation of the company, looking one year forward. Because it is a forward looking model, the excess returns model should predict the stock price a year from now, not now. Perhaps with the current ROE, SYF is really worth $28 per share, but according to the excess returns model, it should only be worth half of that by 2017, even accounting for the increase in income and loan acquisitions.
Implications for Investors
With speculations that a dividend will be paid this year, many are interested in buying SYF for holding through 2016 and perhaps longer. I think this would be responsible on SYF's part, as the free cash flow to cover a significant dividend is simply not there. Buying back shares to make IPO investors whole again might be a better use of future free cash flow.
In addition, many of SYF's important contracts are expiring in the next couple years. Despite the recent "discount" in SYF and the fact that it's trading at lower P/E and P/BV compared to other financial stocks, I don't think now is the time to buy SYF. SYF first needs to get a hold of its ROE and stabilize it for the sake of its investors.
Because it's a relatively new stock, SYF has generated a lot of talk. Don't buy into the hype. If you want good financial stock, you have better options. Anyone genuinely interested in SYF should sit on the sidelines and wait for the ROE to stabilize. That's the time to buy, assuming you can accept wherever the ROE falls.
Request a Study
If you're interested in seeing your strategy backtested, having a model run on a stock of your choice, or receiving a statistical analysis, just ask me in the comments section or via mail.
Disclosure: I/we have no positions in any stocks mentioned, and no plans to initiate any positions within the next 72 hours.
I wrote this article myself, and it expresses my own opinions. I am not receiving compensation for it (other than from Seeking Alpha). I have no business relationship with any company whose stock is mentioned in this article.