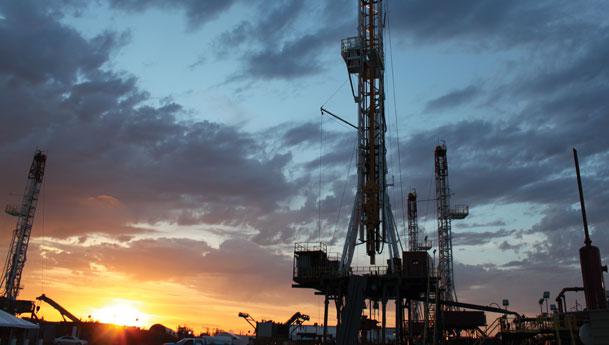 Source: nov.com
National Oilwell Varco (NYSE:NOV) reports Q4 earnings on Wednesday before the market opens. Analysts expect the company to deliver revenue of $3.04 billion and eps of $0.44. The revenue estimate implies an 8% decline Q/Q. This follows a 15% decline in Q3. Investors should focus on the following key items:
Will Diminution In Rig Systems Subside?
The company's largest operating segment, Rig Systems, sells land rigs, offshore drilling equipment and components. The unit has been getting punished amid the free fall in oil prices. Q3 revenue was off 22% sequentially; That followed a 24% decline in Q2.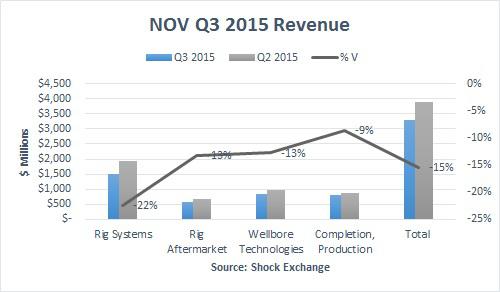 As an accommodation to clients the company has also modified delivery schedules of rigs; this has effectively pushed revenue out into the future. Orders for offshore rigs and equipment have dried up amid lower oil prices and rising costs for deep water development.
Rig Systems represents 45% of total revenue. High-level modeling suggests that if Rig Systems revenue fell by 11% Q/Q and the other units fell by 6%, total revenue would fall 8%. Rig Systems might have to show a marked improvement over Q3 results or National Oilwell could miss its revenue bogey by a mile.
EBITDA Margins
Despite the revenue declines EBITDA margins have ranged from 16% to 18% throughout 2015. SG&A expense was 10% - 11% of revenue as the company has been cutting marketing expenses and reducing head count in anticipation of the oil & gas industry slow down. Management has separated itself from the pack by maintaining margins in a difficult operating environment. I expect further head count reductions this quarter and throughout the first half of 2016, assuming oil prices remain sub-$40 for a protracted period.
Declining Backlog
National Oilwell's robust backlog of $9 billion has been a strong selling point for investors. In December National Oilwell wrote off $1.1 billion of its backlog related to the Petrobras (NYSE:PBR) drill ships package. Adding in quarterly attrition of about 10% the company's backlog could fall a total of 20% this quarter.
After the write-off there still remains about $1.9 billion related to Petrobras. Sete Brasil, which has been contracted by Petrobras to build the drill ships, still has not received the necessary funding from Petrobras and others to fund the project. With oil prices so low new deep sea drilling projects may not be profitable; it may be in Petrobras' best interest to abandon the project altogether. That said, another $1.9 billion in backlog could be in jeopardy.
NOV is off over 40% over the past year, versus a flat return for the S&P 500 (NYSEARCA:SPY). Given consistent revenue declines and backlog reductions, I do not a see a reason to own the stock at these levels.
Disclosure: I am/we are short NOV.
I wrote this article myself, and it expresses my own opinions. I am not receiving compensation for it. I have no business relationship with any company whose stock is mentioned in this article.