Pre-eclampsia (PE), a mysterious pregnancy complication often overlooked by clinicians, is dangerous and fatal to mother and fetus. Recently the FDA rose to the challenge of addressing PE by granting Orphan Drug status to Pluristem Therapeutics Inc. (NASDAQ:PSTI) to use its PLX-PAD cell therapy in severe PE. Early preclinical results showed therapy safe, with indications of efficacy.
Pluristem has diligently studied PE ever since animal trials, done by leading PE researcher Brett Mitchell PhD., F.A.H.A. from renowned institute Texas A&M College of Medicine, found PLX-PAD cells injected into mice made hypertensive, recovered dramatically. Dr. Mitchell continued his groundbreaking work in this life threatening disease with new data published in peer-reviewed scientific journal Clinical Science last December. It showed Pluristem's exceptional cell therapy reduces placental injury via declines in blood pressure, the root cause of PE in pregnant women.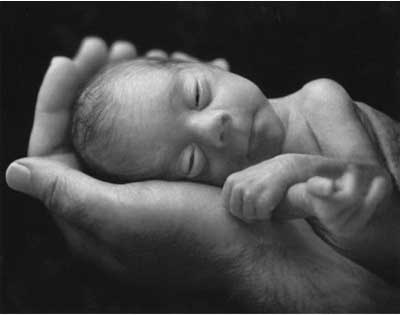 Even more significant, PLX-PAD cells, derived from placenta tissue itself, evolve differently from stem cells related to bone, cartilage, fat or skin. Growth factors, magicians of biology, help create new blood vessels. An innate immune response, guarding against inflammation, is a welcome human by-product. PLX-PAD achieves this in comparison with stem cells from bone marrow and fat, showing superior results with better outcomes. With only one intramuscular (IM) injection, Pluristem's cells caused all symptoms of pre-eclampsia - elevated blood pressure, bad kidney function, blood vessel constriction, and inflammation to sink. Mother and baby remained healthy after treatment.
Pluristem's positive results for treating pre-eclampsia were apparent in a little over two weeks. Control subjects showed classic signs of the condition; those receiving therapy improved in a manner statistically significant by scientific measures. Further, Dr. Mitchell's research points to other biochemical processes not formally linked to pre-eclampsia, like higher levels of vascular endothelial growth factor (VEGF) - a window into curing this sly disease.
Dr. Mitchell's article was key to the FDA's Orphan Drug designation, which carries such perks as seven-year exclusivity from potential market entrants. In my recent conversation with Dr. Mitchell, he explained FDA officials accepted his animal model work but sought an outright publication, which he provided, leading to Pluristem's regulatory success. When asked if he thought human trials would yield positive results, his answer was an unqualified "Yes". Dr. Mitchell explained to me his confidence in this outcome stems from a strong belief that data seen in preclinicals point clearly to PLX-PAD cells working in PE-inflicted mothers. Coming from such a respected researcher, I view this opinion as rock-solid.
PE is best treated at gestational age 26-28 weeks; beyond that, hope for survival drops. Upwards of 10% percent of pregnancies across the world succumb to PE; 12% of mothers die; and 33% of PE pregnancies result in premature birth. When babies endure, medical complications are inevitable - respiratory problems, brain hemorrhage, coronary artery disease, stroke, diabetes and blindness. Severe PE, described by early onset of disease, occurs less often, but proves more lethal, as it breaks down red blood cells, hurts liver and kidney function, and causes fluid in the lungs.
No treatment exists except abortion or delivery, often done prematurely with babies then straddled with lifelong health problems. Seizures for mother and child, if delivered, are not uncommon and may even occur post-partum. In our country alone, preterm births cost an already overburdened healthcare system $26 billion per annum, and numbers are growing
Over 3 million mothers and half a million babies per year perish from PE, now known to result from problems with the placenta. Likely candidates are obese women and diabetics, two conditions on the rise globally that will no doubt increase the incidence of PE. Doctors' medical answer is often palliative, but nothing better exists. Clearly, ways to treat this disease are paramount to healthcare systems everywhere, with Pluristem's PLX-PAD cell therapy badly needed.
The company stands strong financially - $46.7 million in cash as of September 30. There is no debt. Its operating loss declined somewhat from the comparable quarter last year, showing impressive cost containment for a company in multiple clinical trials. At a burn rate of approximately $22 million per year, Pluristem has some time before tapping capital markets; however, savvy management there has resulted in a number of partnerships to help defray the high price of clinical trials. Revenues are still to come, but get closer with each regulatory triumph.
Risks apply to an investment in Pluristem: although positive, early-stage results may not happen later. The company's good relationship with the FDA may not endure, leading to regulatory hurdles here or abroad. PE remains an elusive disease despite valiant efforts of researchers, and approving agencies may view that in a negative fashion as they seek an easily understood method of action. Initiation of first-in-human trials could be delayed, although I understand scientists in the UK plan to start such studies.
The therapeutic power of the placenta, Pluristem's hallmark, rings in a new age for women's healthcare. Standard medical treatment for PE is aspirin, calcium pills, or anti-hypertensives - never ideal. Pluristem, in its work with PE, continues a long line of exceptional solutions brought by the company to conditions and diseases eluding current medicine. Investors would be wise to pay attention to Pluristem's progress.
Disclosure: I am/we are long PSTI.
I wrote this article myself, and it expresses my own opinions. I am not receiving compensation for it. I have no business relationship with any company whose stock is mentioned in this article.
Editor's Note: This article covers one or more stocks trading at less than $1 per share and/or with less than a $100 million market cap. Please be aware of the risks associated with these stocks.