What is a Prospect Generator?
Many mineral explorers will stake a single promising mineral property and then drill exploratory holes until one of two things happen: (1) they get lucky and hit a discovery hole or (2) the company runs out of cash. This is great news for those that get lucky, but it's well documented that less than 1% of true grassroots explorers will ever come across an economic mineral deposit. These are long odds to say the least.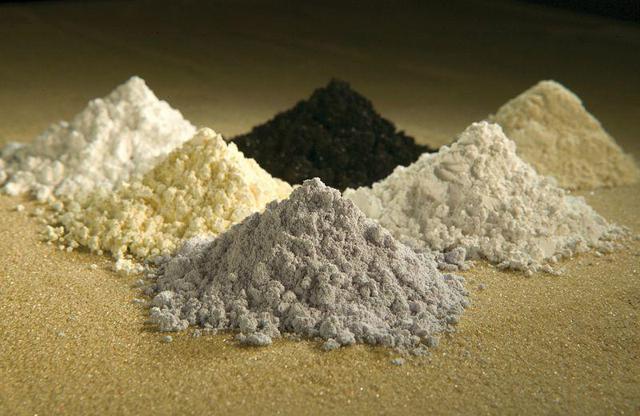 There is another approach however and that is the prospect generator model. In short, prospect generators maintain a large portfolio of grassroots properties and then create joint venture partnerships with other firms. These 3rd party firms (who are usually larger and more established than the prospect generator) then spend their own money and time advancing the project in exchange for a majority ownership position. Below you will find the basic process that successful prospect generators follow:
1. Stake prospective mineral licenses (or acquire early stage projects for pennies on the dollar, particularly in times like these).
2. Partake in early stage exploration work, sometimes without drilling a single hole (drilling is expensive after all).
3. Package/market your projects to larger players that may be interested in (1) the jurisdiction, (2) the target commodity, or (3) the geological story.
4. Sit back and watch the partner spend money on your behalf.
In a best-case scenario, the project reaches production over the next 5-10 years and you get to keep a chunk of the proceeds to yourself.
In a worst-case scenario, the partner spends millions of their own money only to decide that they are no longer interested in the JV partnership. They then return the project to you, which can be explored further or optioned to another party.
5. Reinvest working capital into new grassroots properties and repeat the process.
Courtesy of Sprott's Mishka Vom Dorp, you will find below four benefits that prospect generators enjoy relative to their "single-story" counterparts:
1. The risks are spread across multiple projects.
2. The lower "burn rate" can mean less dilution. More specifically, the company's G&A expenses are spread over dozens of projects versus only 1.
3. This model relies on intellectual capital, which gains value with time. In essence, prospect generation is all about "leveraging intellectual capital with other people's money."
4. There are past success stories to lean on. Generally these types of companies will see less upside in the euphoric stage of bull markets, but much more staying power/preservation of value when the going gets tough.
There is really only 1 downside to the prospect generator model - you don't get to keep the entire project to yourself! (Generally if you sign a JV and the partner finds something that ends up turning into a mine, you will only get to keep 10-30% of the project that you once fully owned.) That said, mineral deposits can be worth hundreds of millions if not billions of dollars. Even a small sliver of ownership in a sizeable deposit can result in a tenfold return for early shareholders.
Below you will find a list of the prospect generators that we follow. Holdings of The MJG Capital Fund are highlighted in bold. This is by no means a comprehensive list; if you don't see your favorite prospect generator listed, please let me know!
Adventure Gold (OTC:AGONF)
Alexandria Minerals (OTCPK:ALXDF)
Alianza Minerals (OTC:TARSF)
Almadex Minerals (OTCQB:AXDDF)
Altius Minerals (OTCPK:ATUSF)
Aurion Resources (OTC:AIRRF)
Avrupa Minerals (OTC:AVPMF)
Azimut Exploration (OTC:AZMTF)
Benton Resources (OTC:BNTRF)
Callinex Mines (OTCQX:CLLXF)
Carube Copper
Colorado Resources (OTCPK:CLASF)
Colombian Mines (OTC:CMBPF)
Condor Resources (OTC:CNRIF)
Constantine Metal Resources (OTCPK:CNSNF)
Cornerstone Capital Resources (OTC:CTNXF)
Eagle Plains Resources (OTC:EGPLF)
Eurasian Minerals (NYSEMKT:EMXX)
Evrim Resources (OTC:EMRRF)
First Mining Finance
Golden Valley Mines (OTC:GLVMF)
Kiska Metals (OTCPK:KSKTF)
Lara Exploration (OTC:LRAXF)
Midland Exploration (OTC:MIDLF)
Millrock Resources (OTCQX:MLRKF)
Miranda Gold (OTCPK:MRDDF)
Mirasol Resources (OTCPK:MRZLF)
Radius Gold (OTC:RDUFF)
Renaissance Gold (OTC:RNSGF)
Reservoir Minerals (OTCPK:RVRLF)
Riverside Resources (OTC:RVSDF)
SilverCrest Metals (OTC:SVCMF)
Solitario Exploration & Royalty (NYSEMKT:XPL)
Strategic Minerals (OTC:SGMLF)
Transition Metals (OTC:TNTMF)
Tsodilo Resources (OTC:TSDRF)
Vena Resources (OTC:VNARF)
Viscount Mining (OTCQB:VLMGF)
Zimtu Capital (OTC:ZTMUF)
Disclosure: I am/we are long AXDDF, CTNXF, RVRLF, XPL, VLMGF.
I wrote this article myself, and it expresses my own opinions. I am not receiving compensation for it (other than from Seeking Alpha). I have no business relationship with any company whose stock is mentioned in this article.