I am primarily a dividend growth investor. As a dividend growth investor, my main objective is to invest in companies that ((i)) issue dividends and share profits with shareholders; and (ii) raise those dividends regularly.
As part of my due diligence, I closely monitor all companies that raise dividends (or cut them) and this article shares the dividend amount changes announced by companies.
Note that only companies with a market cap of $2B+ are included, as the list of small/micro cap companies is too long to include here.
In addition to the large raises from the companies highlighted below, shareholders also received dividend raises from others that have a record for sending more profits at regular intervals. Companies such as Atco Ltd (OTC:ACLTF)(ACO.X.TO), Canadian Utilities (OTCPK:CDUAF)(CU.TO), Realty Income Corp (NYSE:O), Omega Healthcare Investors Inc (NYSE:OHI), Welltower (NYSE:HCN), HCP Inc (NYSE:HCP), Fastenal Co (NASDAQ:FAST), Centerpoint Energy (NYSE:CNP), Dominion Resources (NYSE:D), Consolidated Edison (NYSE:ED), Intel Corp (NASDAQ:INTC), Praxair (NYSE:PX), Cincinnati Financial (NASDAQ:CINF) all raised dividends in January.
The following table lists all the announcements sorted by the Dividend Increase (%) column.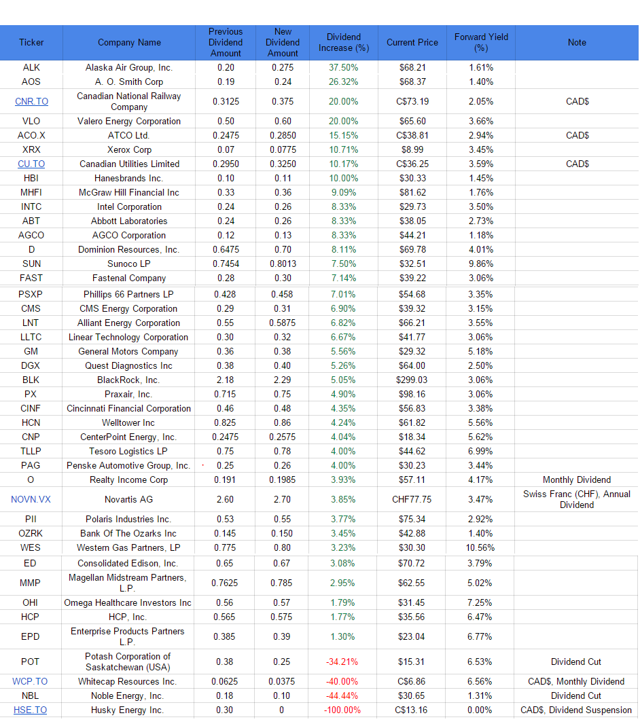 (Source: Compiled by author. Data from respective company announcements)
The Dividend Raises
Alaska Air Group, Inc. is a holding company of Alaska Airlines Inc. (Alaska) and Horizon Air Industries Inc. (Horizon) serving approximately 100 cities through a network in Alaska, the Lower 48, Hawaii, Canada and Mexico. The Company operates in three segments: Alaska Mainline, Alaska Regional and Horizon.
Alaska Air Group started reissuing dividends since 2013 and has been raising dividends since. The company raised the quarterly dividend from $0.20 to $0.275.
Dividend Raise: 37.50%. The forward yield is 1.62%.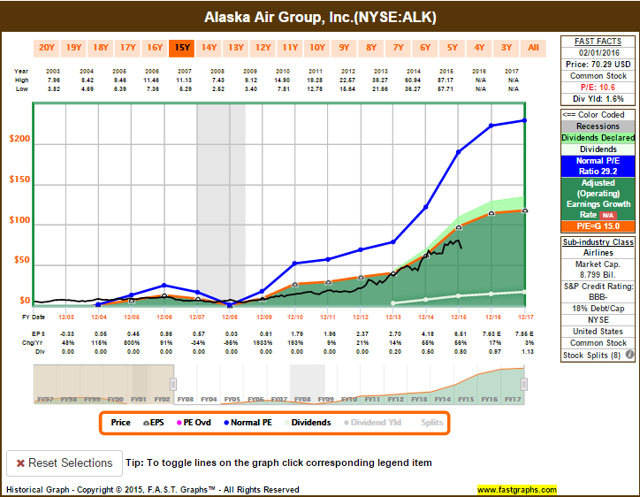 A. O. Smith Corporation operates its business through two segments, which include North America and Rest of World. Both segments manufacture and market a range of residential gas, gas tankless and electric water heaters and commercial water heating equipment.
A.O. Smith is a Dividend Contender and this is the 23rd consecutive increase in dividend. The company raised its quarterly dividend from $0.19 to $0.24.
Dividend Raise: 26.32%. Forward yield is 1.40%.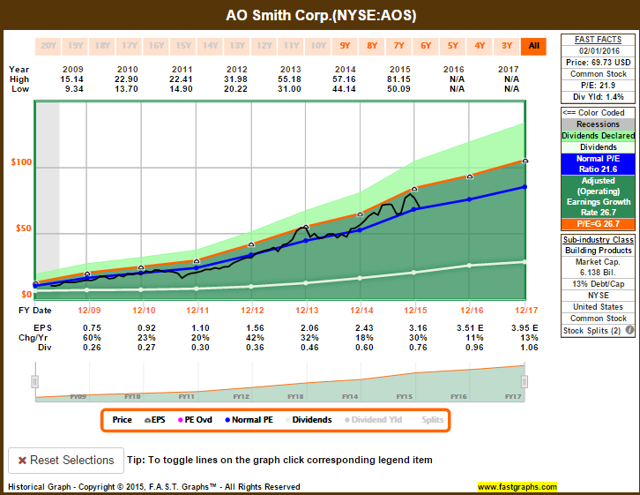 Canadian National Railway Company (CN) is engaged in the rail and related transportation business. CN's network and connections to all Class I railroads provide its customers with access to all three North American Free Trade Agreement (NAFTA) nations. CN derives its freight revenue from seven commodity groups representing a portfolio of goods transported between a range of origins and destinations.
Canadian National Railway is a Dividend Contender and this is the 20th consecutive increase in the company's public listing since 1995. The company has over the course of 20 years average a dividend compound annual growth rate (CAGR) of 17%. CNI raised its quarterly dividend 20% from C$0.3125 to C$0.375.
Note that the dividends are declared and issued in CAD$ and shareholders who hold the US-listed stock will receive the US$-equivalent based on the exchange rate.
Dividend Raise: 20%. Forward yield: 2.05%.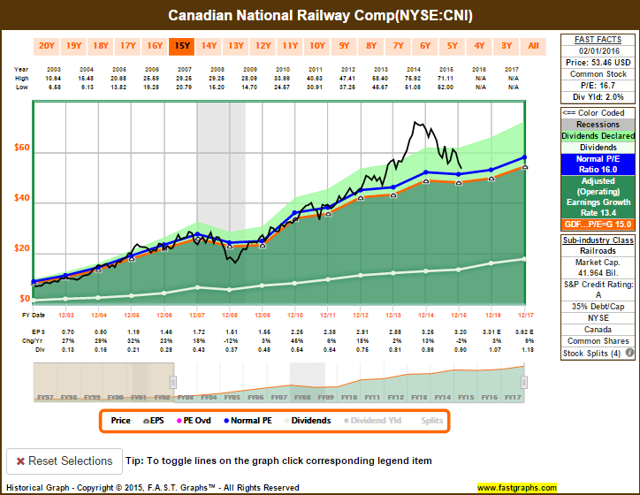 Valero Energy Corp (Valero) is an international manufacturer and marketer of transportation fuels, other petrochemical products and power. The company's refineries can produce conventional gasolines, premium gasolines, gasoline, diesel fuel, low-sulfur diesel fuel, ultra-low-sulfur diesel fuel, CARB diesel fuel, other distillates, jet fuel, asphalt, petrochemicals, lubricants, and other refined products.
Valero Energy is one of the bright spots in the energy sector seeing a massive 20% increase in dividend, demonstrating that the downstream business is flourishing well unlike the upstream market. Valero raised its quarterly dividend from $0.50 to $0.60.
Dividend Raise: 20%. Forward yield is 3.67%.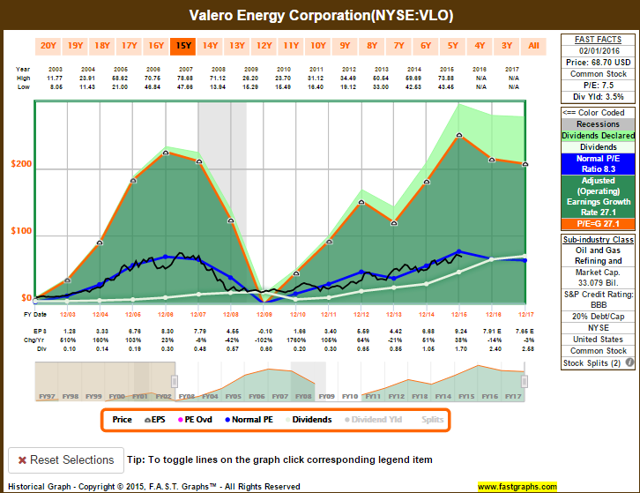 The Dividend Cuts
As much as we like to see higher profits from our investments, it is also important to keep an eye on the dividend cuts. Keeping an eye on the cuts gives us a window to view into the corporate world and spot overall trends.
Husky Energy Inc. (Husky) is an international integrated energy company operating in both Upstream and Downstream segments. Husky is controlled by Hong Kong billionaire Li Ka-Shing. The company has come under immense pressure as is the norm in the energy sector and suspended dividend payments.
Dividend Cut: 100%. Forward yield: N/A.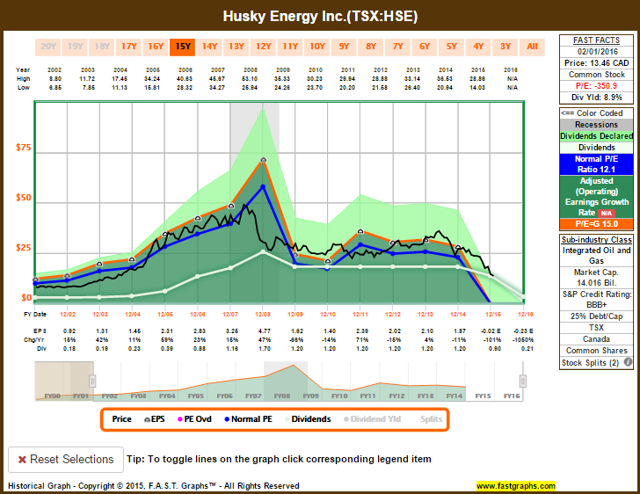 Noble Energy, Inc. is an independent energy company engaged in crude oil, natural gas and natural gas liquids exploration and production. Its operations are grouped into four components: the United States; West Africa (Equatorial Guinea, Cameroon, Gabon and Sierra Leone; Eastern Mediterranean (Israel and Cyprus), and Other International and Corporate.
Kenneth M. Fisher, the Company's Executive Vice President and CFO, commented, "The decision to adjust the quarterly dividend, along with a substantially reduced and flexible capital program for 2016, is part of a comprehensive effort to spend within cash flow and manage the Company's balance sheet. We also intend to reduce leverage in this environment. The dividend adjustment and our recent debt refinancing provide approximately $200 million annually in support of these efforts. Paying a dividend remains an important element of our long-term value creation strategy. The Board of Directors will continue to evaluate the appropriate dividend level on a quarterly basis."
Dividend Cut: 44.44%. Forward yield: 1.31%.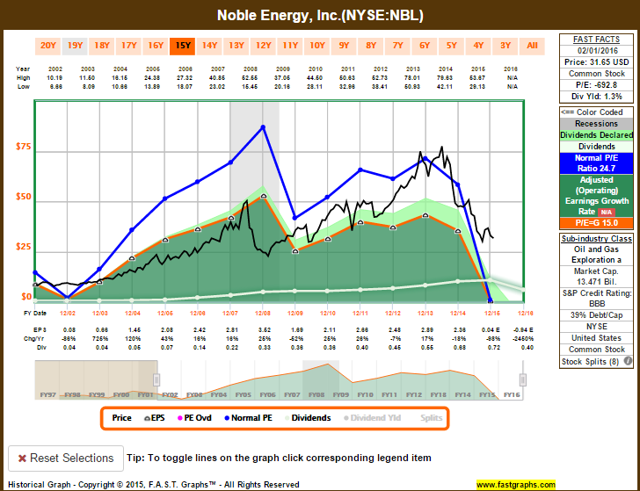 Potash Corporation of Saskatchewan Inc is a fertilizer company. The Company operates in three business segments: potash, nitrogen and phosphate. The Company owns and operates five potash operations in Saskatchewan and one in New Brunswick.
The continued pressure in the potash market forced Potash Corp to cut its dividend which had risen close to 9% yield. Even with the current reduction in dividend payment, the yield remains high, although the CEO has stated that no more dividend cuts are expected.
Dividend Cut: 34.21%. Forward yield: 6.58%.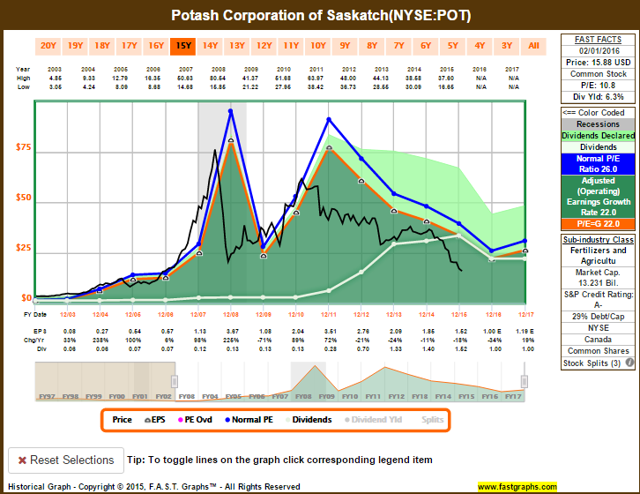 Summary
The beginning of the year is a great time of the year for dividend growth investors as more companies announce dividend raises now. All round, some great dividend raises from various sectors of the economy. These dividend raises provide us a window to the corporate world and the economy as the companies share increased profit with shareholders. Investors should do their own due diligence before investing in any of the companies mentioned. Did you get any raises (or cuts) from the stocks mentioned?
Full Disclosure: Long CNI, O, OHI, CDUAF (CU.TO).
Disclosure: I am/we are long CNI, O, OHI, CDUAF. I wrote this article myself, and it expresses my own opinions. I am not receiving compensation for it (other than from Seeking Alpha). I have no business relationship with any company whose stock is mentioned in this article.