According to Kauffman Foundation research small businesses activity is growing in 49 out of 50 U.S. states. This rising level of entrepreneurship could create a demand for ecommerce solutions that Shopify (NYSE:SHOP) provides. As a provider of cloud-based commerce platforms for small businesses, Shopify is a one-stop shop for a business's ecommerce needs. It provides businesses with everything from the website design, through to payment solutions. There are numerous revenue streams for the company, which include subscriptions, payment handling, and add-ons such as premium web designs and apps.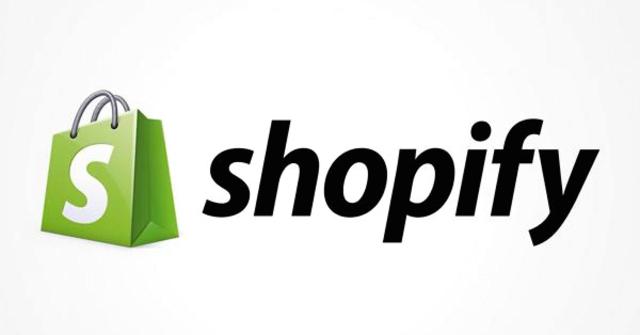 For some businesses, a Facebook (NASDAQ:FB) page is enough. But for others, especially if involved in ecommerce, they need a stronger online presence. This is where Shopify fits into the small business ecosystem. Compared to a web developer that may charge thousands of dollars, Shopify is an affordable option with very little hassle. When running a business the last thing the business owner will want to worry about is the web design. Few would even have the skill set to perform such a task. When you can get a professional looking design, shown below, and payment gateway for $29 per month (or +$40 for a physical payment solution), it starts to make a lot of sense.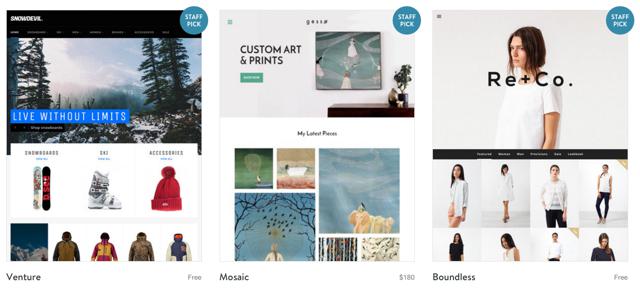 Source: Shopify.com
We feel small business owners will undoubtedly want to keep operation costs down. Especially when you're just starting up and the world of statistics is against you. Bloomberg estimates that 8 out of 10 new businesses fail within the first 18 months. Perhaps Shopify could help reduce that rate?
There are a number of fundamental reasons why a new business fails. Idea is of course central to the success of a business. You can't expect to sell sand in a desert, the idea has to have value for consumers. Start-up costs are another factor. Unless a business has a wealthy and generous backer, it will most likely start on a very small budget and its burn rate won't have an especially long time horizon. Paying for a web developer not only takes time but it takes money. Eliminating this and using Shopify not only saves money, it also can reduce the time to market. It is conceivable that you could launch a business within 24 hours through the Shopify platform and a decent camera.
Speaking of burn rate, Shopify is still a loss-making operation. We expect this to change in its fiscal 2017. Investors should not be concerned by the losses though, as it has more than adequate levels of cash in its reserves. Currently, the balance sheet shows cash and equivalents of $115.31 million, and we expect the company to report a full year loss of approximately $12.9 million, or negative 17 cents per share on revenue of $200 million, in its upcoming earnings release on February 17.
Source: Ycharts
Our forecast would mean an earnings beat by one cent versus the average analyst estimate of negative 18 cents per share. Due to the rise in small businesses, we are very bullish and think next year will be ahead of consensus by 7 cents. A loss of 10 cents per share is expected by analysts but we envisage a loss of just 3 cents per share or $2.3 million.
We feel this is supported by the level of growth we are witnessing. In March, the company had 150,000 stores on its platform. By September, this had increased to over 200,000. We expect this to have climbed to over 225,000 today, and see this growth continuing in 2016. The integration for merchants into Facebook, Twitter (NYSE:TWTR), and Amazon (NASDAQ:AMZN) pages will further enhance its appeal to business owners who we believe will already be swayed to the platform we consider to be the best-in-class. Shopify's total revenue in the third quarter of 2015 rose by 93% year over year to $52.8 million. Its subscription revenue was $29.6 and its merchant solutions revenue came in at $23.2 million due to an increase in Shopify payments. Year over year this meant growth of 67% and 141%, respectively.
This for us is definitely a fledgling company that for the most part is flying under the radar. Wedbush Securities recently placed a $25.00 price target on the shares. This is further supported by Morgan Stanley's recent outperform recommendation also. A $25.00 price target represents 10.5% upside, and we feel convinced it will reach it.
We intend to hold Shopify for the long term and envisage long-term gains far exceeding the 10.5% expected return this year.
Disclosure: I am/we are long SHOP.
I wrote this article myself, and it expresses my own opinions. I am not receiving compensation for it (other than from Seeking Alpha). I have no business relationship with any company whose stock is mentioned in this article.