It's the end of January and the conversion rate for this Connecticut mall is between 25% and 100%. Lululemon (NASDAQ:LULU) led the pack by converting 100% by the beginning of the second week of January…and by removing all Fall/Winter clearance product from the selling floor. Anthropologie (NASDAQ:URBN) followed suit a week later but they still have a small room at the back of the store with minimal residue. Hollister (NYSE:ANF) finished the 4th week of January with their full conversion along with their "normal" level on prior season inventory in the back rooms. (Just about every retailer other than LULU carries some level of "normal" prior season product in remote corners. The definition of 100% conversion is when the tide of prior season inventory recedes to that level.)
It was noted at the beginning of this process that it would not be a one-size-fits-all solution. And indeed, the different rates of conversion make perfect sense depending on the specific retailer. It makes sense that LL Bean is more converted in Women's than Men's. And that in Men's it is only about 35% converted while still selling flannel shirts at the ticketed price of $44.95. It's about function, not fashion. The mall was clearing flannel shirts weeks ago at $9.99 to $19.99. LLBean is being a master at maximizing their margins.
Anthropologie was executing a rolling conversion starting back in December. They never looked overly promotional or heavy in clearance product. It's about fashion, not function, and Anthropologie looks like they are being very smart about not buying any fashion story deep enough to hurt them.
Lululemon had the benefit of carrying a high level of seasonless product so their conversion was quick and absent of a lot of deep discounting. It looks like they are very smart about the breadth and depth of novelty product they put on the floor at any given moment.
These three retailers came at the conversion process from very different perspectives, but the current mix for each seems to be totally appropriate. LL Bean has learned that they don't have to take the same seasonal markdowns as the rest of the mall. The weather is their friend, not their enemy. They can sell some winter product at full margin at the height of winter. Anthropologie has almost zero seasonless product so they are meticulous in executing a rolling, ongoing conversion…not investing heavily in any given style. Lululemon owns abundant seasonless inventory by virtue of the category they operate in and they then exercise the discipline to only touch on seasonal product. They sell it thru, clear it, and move on to fresh seasonal product.
So these three very different retailers are each a deep respecter of the Risk/Reward bell curve. They have been great students of both the seasonal and novelty demons that can lead to margin deterioration.
The rack below shows a very sparse level of Izod shirts in the Men's department at Kohl's (NYSE:KSS) off mall. The rack was only about 75% full after set-up 3 weeks ago, but now at about 10% full it looks like they are getting great sell-thru. The picture below that is the same shirt at JCPenney (NYSE:JCP)…either bought deeper or selling slower.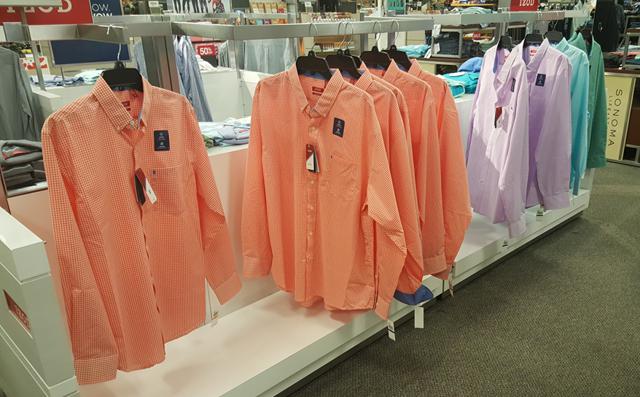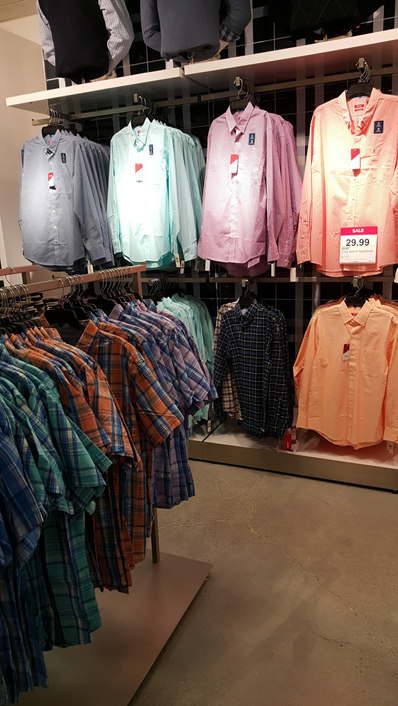 Express (NYSE:EXPR) promoted steadily and aggressively during the month and is now 90% converted. They were smart about starting the conversion process in December and started early January already 50% converted and then made steady progress all month. The aggressive promoting did not mean give-away pricing. The front of the store was turned into a bin presentation. Crude but effective.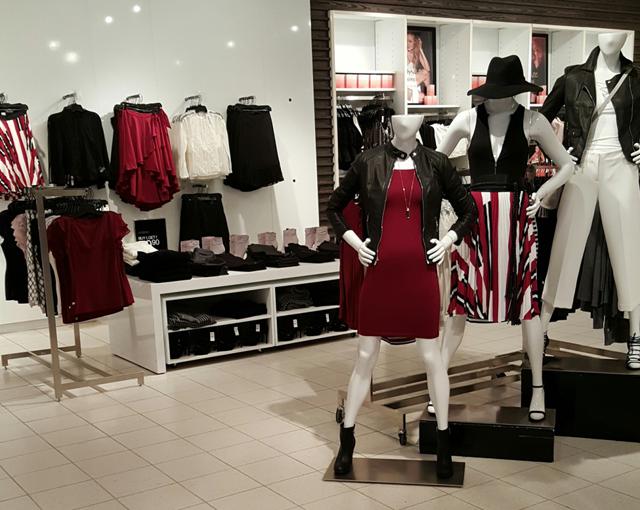 Finally, the Gap is pictured below. I devoted a separate article to the many facets of Gaps' conversion, but the picture below is important for what it might say about Gap's plans going forward. This is not some new "fashion" statement or even fast fashion. It's good old fashioned color-driven Key Items. It's easy to be critical and say they should have looked like this 3-4 weeks ago…they should have. The important thing is that this might signal a return to a formula that worked so well for them historically. There will be plenty of naysayers to that statement, but if Gap could turn itself into a destination for well managed color, they could resume their role as a key player in the mall.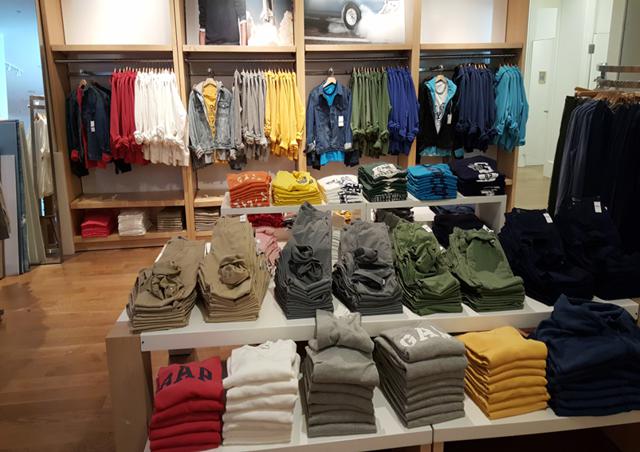 Conclusion: Looking at the month of January in total, the highest marks for smart conversion go to Anthropologie and American Eagle, with Hollister coming on strong at the end of the month. Lululemon may have hit 100% the fastest, but given their level of seasonless product, they should have. Anthropologie and AEO started the month with the highest level of conversion and finished with high or the highest levels of conversion. That means they devoted the most real estate to the highest margin product possible for the most amount of time. And they had to have a smart exit from Fall/Winter product to be able to execute the conversion the way they did. That bodes well for their Q4 numbers. Good marks also for Urban Outfitters, Ann Taylor and Express. Gap and Banana have a terrific opportunity for solid conversions next year.
Disclosure: I/we have no positions in any stocks mentioned, and no plans to initiate any positions within the next 72 hours.
I wrote this article myself, and it expresses my own opinions. I am not receiving compensation for it (other than from Seeking Alpha). I have no business relationship with any company whose stock is mentioned in this article.
Additional disclosure: Articles I write for Seeking Alpha represent my own personal opinion and should not be taken as professional investment advice. I am an experienced apparel merchant, not a registered financial adviser. This article endeavors to give timely and ongoing color to the unfolding retail experience, not financial advice.