The past several weeks have been full of anticipation for The Gap (NYSE:GPS) to join the rest of the mall in executing a full blown Transition/Spring floor set. The Gap promoted aggressively the 10 days before Christmas and the week after Christmas they were looking very light in inventory. That's the good news. The bad news is that the aggressive discounting was in the neighborhood of 75% off when all the discounts were applied. That's deep. The Gap comped at negative 2% for December…and they looked relatively clean by the end of the month. Which tells me that they chewed through the units but at lower Average-Out-The-Door retails than planned. Which means there will be some pain involved in reporting December and Q4 margins. But, they took the hit, they cleaned out, and they are ready for Transition/Spring. Over the course of January 27-29, Gap executed a meaningful Transition/Spring 2016 floor set. There had been a half-hearted attempt in the weeks following Christmas, but it was very forgettable.
The picture below is the "relatively clean" Gap as they looked for the middle two weeks in January. A little too clean for my taste. The other 3 pictures are screen shots from emails received in the third week of January. If the front rooms had been converted to a more amped up denim point of view, it would have been great. Denim is core to Gap's DNA and the marketing suggests that a meaningful denim presentation was indeed the plan. That actually did happen in a couple of the Manhattan stores, but good execution in a couple of flagships does not excuse poor execution in the 'burbs. American Eagle (NYSE:AEO) made it look easy, converting the day after Christmas to denim-driven front feature tables for both Guys and Girls. Beefing up this dreary front room should not have been a challenging assignment for the Gap. On the Guys side, the new woven's were set up in the second room back. Odd. Definitely not Best Use of Space. That has to be the assignment 24/7/365.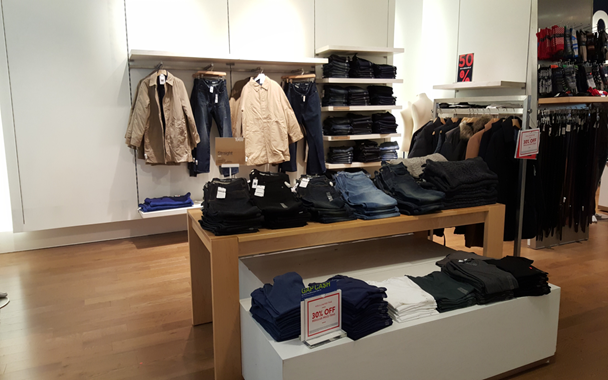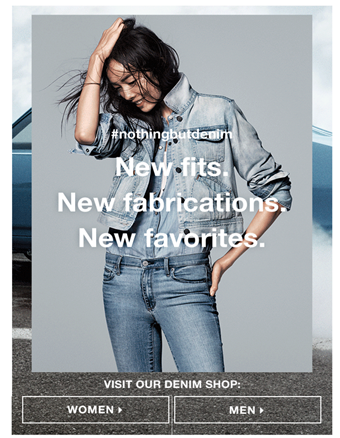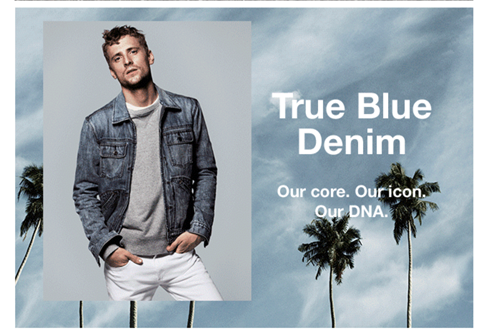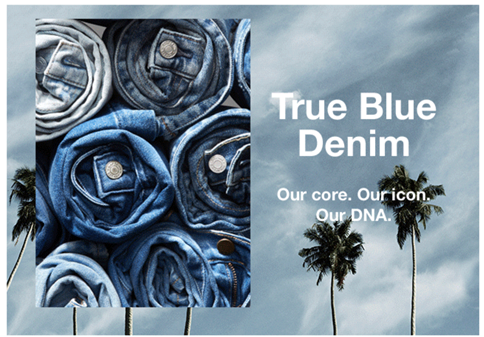 That sad, clean front room has been converted to the much more colorful shot below. Nothing amazing…just good, straightforward, commercial product. Very salable.
A portion of the women's floor is pictured below. Again, nothing amazing…just good, straightforward, commercial product. Very salable. Key Items. Hallelujah.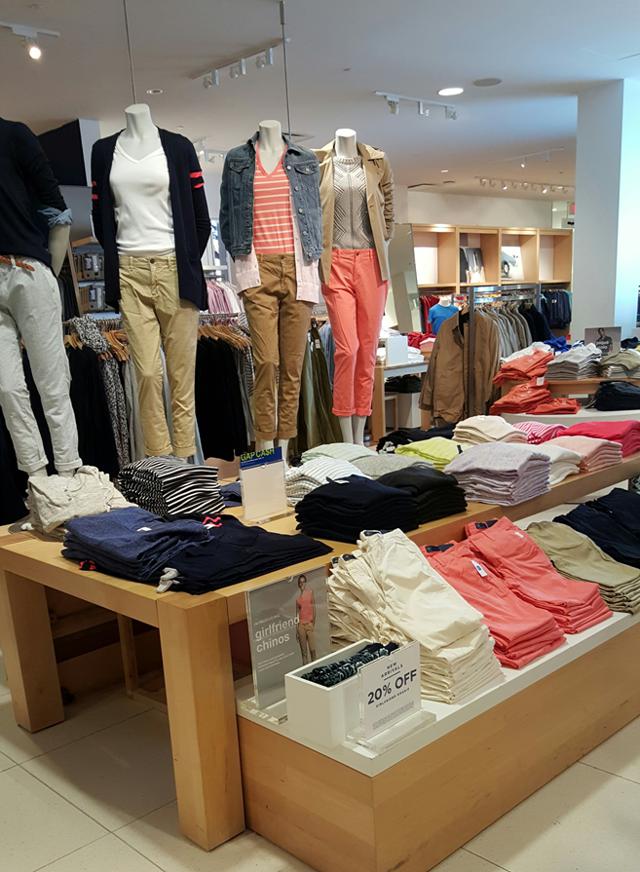 I've saved the best for last because I am interpreting more than just a simple floor set here. This picture could indicate a return to the COLOR-driven KEY ITEM mentality from years past. That would be a seismic shift. And yes, I know…it's ancient history…been there, done that…the world has moved on…you call that fast-fashion???...etc. But…now I want to see how they flow and evolve this thinking over the next 3 months. If they are just GOOD at COLOR MANAGEMENT, this could be a great thing for the Gap. If they turn Gap into a destination for well-managed COLOR they will have reason enough for a meaningful role in the mall. And if they drop in a fashion delivery in 6 weeks, well…let's just say it might be worth waiting before loading up on GPS.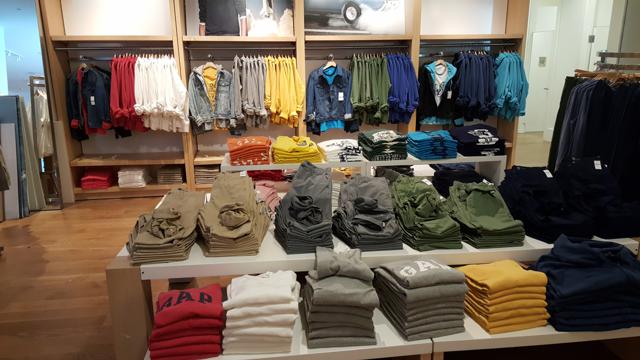 It's not just a t-shirt. It's COLOR MANAGEMENT.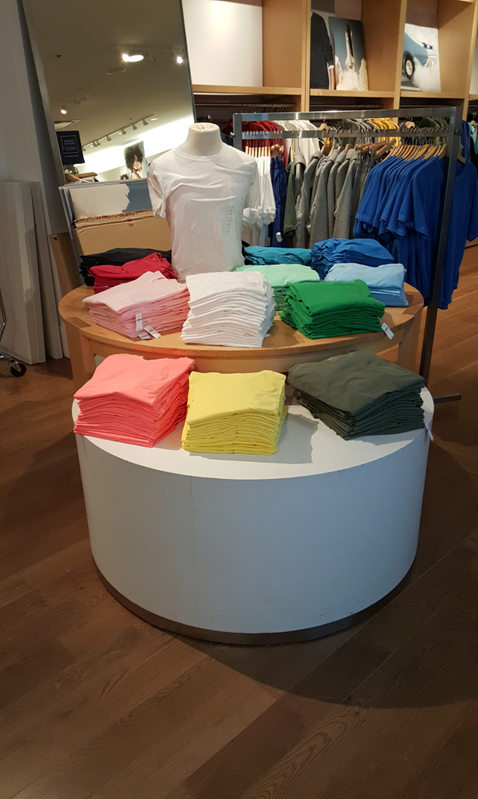 Conclusion: We know the numbers for December. There is more pain coming for January. After monitoring the slow and anemic conversion, the best guess is negative comps at both Gap and Banana and who knows for Old Navy…??? Gap's inventories were anemic and the small amount of new product was quickly promoted. The depth and breadth of the promotions at Banana right up to the end of last week spell trouble for both sales and margins. There has just not been anything to be optimistic about for many weeks now. Q4 is finally ready for the record books and I'm sure the GPS team feels a hearty "good riddance" is called for. The new floor set at the Gap division is a breath of fresh air. The store feels better. There is simply more to say "yes" to. Color is back with solid design. It's past due. And I don't mean 3 weeks past due relative to the mall. I mean a year or two past due relative to all the fashion experiments. Now it gets interesting.
Disclosure: I/we have no positions in any stocks mentioned, and no plans to initiate any positions within the next 72 hours.
I wrote this article myself, and it expresses my own opinions. I am not receiving compensation for it (other than from Seeking Alpha). I have no business relationship with any company whose stock is mentioned in this article.
Additional disclosure: Articles I write for Seeking Alpha represent my own personal opinion and should not be taken as professional investment advice. I am an experienced apparel merchant, not a registered financial adviser. This article endeavors to give timely and ongoing color to the unfolding retail experience, not financial advice.