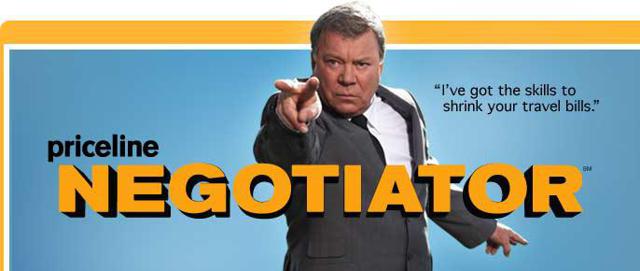 We like to look at trends on a macro scale to help with our investment decisions. The particular trend that we are looking at today is the surge in Chinese tourism that is being reported all around the world.
Chinese tourism is on a steep rise.
The Bangkok Post reported today that during the Lunar New Year an average of 368,400 passengers each day will pass through Thailand's airports between February 4-10. A rise of 5 percent on last year, with Chinese tourists the main source. In 2015 26.5 percent of Thailand's total tourism arrivals were from China, increasing by 71 percent from 2014. This is not an isolated incident, with similar statistics being reported elsewhere. Tourism Australia reported that in 2014 there were 840,000 arrivals from China, up 18 percent, spending AU$5.7 billion. They expect this to increase by 128 percent by 2020, showing the importance of Chinese tourism globally that has been spurred by a growing middle class and rises in its disposable income. Despite the economic slowdown in China tourism has been largely unaffected, with travel spending rising by 19 percent in 2015 and forecast to triple by 2020.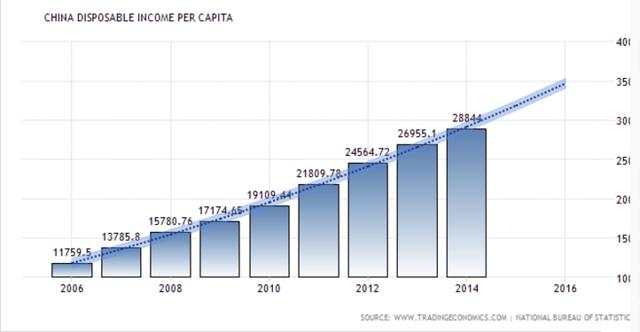 Sourced from TradingEconomics.com
But for these consumers to get to these destinations and enjoy their vacation they must first book their tickets and make a reservation with someone. Through its collection of brands Priceline Group Inc. (NASDAQ:PCLN) is our favorite in the industry that we feel will benefit significantly.

As well as providing Chinese language versions of its websites, Priceline also has exposure to the growing China market through its partnership and equity holding with Ctrip.com (NASDAQ:CTRP). Ctrip is another stock that we feel will flourish as a result of this growth in tourism. In the last few days Barron's has said it sees 30 percent upside in CTRP shares due to industry growth and a largely untapped market for hotel bookings. We see significant upside for Ctrip which could be a great investment in itself, though by investing in Priceline you will do so indirectly.
Hotel bookings could be a major revenue growth catalyst.
Just a quarter of hotel bookings are made online in China, whereas the majority of flights are booked through this medium. This screams opportunity to us. In the United States it is estimated that roughly 65 percent of hotel rooms are booked online. It is not hard to imagine the Chinese market eventually aligning with that of the United States at 65 percent, creating high levels of revenue for Priceline. Booking.com has over 1,350 hotels listed for Beijing, and similar can be said for other large Chinese cities. Overall the company has 25,000 properties in China. It is our opinion that they are more than prepared for when this transition to online bookings occurs. It's not all just China of course. There is a large and growing market in the United States as well that will fuel growth for many years. We think that the strong dollar has made the world look very cheap to Americans and will undoubtedly entice more and more of the local market into vacationing overseas. The online presence that Priceline possesses through its brands puts it in a commanding position.

Sourced form Statistic Brain
Priceline is producing strong growth.
The last earnings release was the company's third quarter of FY 2015. For the year to date three of its two segments were up the previous year. Only Merchant revenue was down on the previous year, but overall a great three quarters with total revenue growing by 9.5 percent to $7.224 billion. For the full year we expect revenue of $9.22 billion and an EBITDA margin of 38.4 percent, producing EBITDA of $3.54 billion. In FY 2016 we predict growth will speed up from its already high rate because of a growth in outbound tourism in the United States and tourism in general from the Chinese market. We expect European markets to be reasonably steady and provide lower levels of growth due to the economic uncertainty there. Our expectation therefore is revenue of $10.75 billion. Once again we expect no real change in the EBITDA margin and for it to stabilize at 38.4 percent. This means Priceline will generate EBITDA of $4.128 billion in FY 2017.
Priceline has good levels of cash, $1.843 billion, which should eliminate the need for taking on further debt. Currently it has debt of $5.4 billion, but the interest on the debt is very manageable. The company has been buying back shares and we judge there to have been at least 600,000 more shares bought back within the fourth quarter, leaving 49.5 million shares outstanding at the year end.
Valuing Priceline at 16x EV/EBITDA
Priceline's competitor TripAdvisor (NASDAQ:TRIP) is trading at an EV/EBITDA ratio of 20.53 as we write this. We feel this is out of sync with reality and have expectations that this will drop down to a ratio of 16.00 next year. Therefore, we caution against an investment in TripAdvisor as it corrects itself. But this is the level in which we fully expect to see Priceline trading at now and into the future. At 16x EV/EBITDA we find fair value for Priceline shares to be $1072.53, which is close to where they are now if it achieves what is expected of it this earnings season. Our one-year forecast shows EBITDA generation of $4.128 billion in FY 2017. With this forecast we set a one-year price target for Priceline of $1261.00.
We think the probability of it hitting $1,261.00 in the next 12 months is high. The stock is no stranger to this level and has traded in the region of $1,470 in the last 52 weeks. Boosts to tourism in its largest markets will undoubtedly generate increased levels of revenue that should result in outsized returns for investors.
Disclosure: I/we have no positions in any stocks mentioned, but may initiate a long position in PCLN over the next 72 hours.
I wrote this article myself, and it expresses my own opinions. I am not receiving compensation for it (other than from Seeking Alpha). I have no business relationship with any company whose stock is mentioned in this article.