Introduction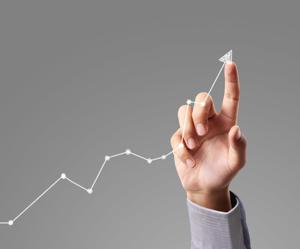 According to research firm Dealogic LLC, global M&A volume in 2015 surpassed $5 trillion making it the highest for deal values since 2007 when global M&A volume reached $4.6 trillion. This was a 9% rise from the previous record with half of the targeted companies being based in the U.S.
And, I'm a firm believer that M&A activity will not come to a halt in 2016 in spite of the global economic uncertainty, strong dollar and fears of rising borrowing costs. Actually, money is still cheap while growth will continue to be hard to come by, which keeps the door open to M&A opportunities in a wide range of sectors. As such, I will not be surprised if M&A activity grows this year by between 5% and 10% on a YoY basis. On that front, I have created this series of articles in order to walk you through my event-driven portfolio and help you profit from this stock-picking environment.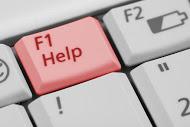 But I have to make it explicitly clear that this isn't a series of articles presenting potential deals with less than 10% return upon completion. Actually, I have created this series in order to identify pricing dislocations and opportunities with a potential return expected to exceed 10%, while also having reduced correlation with the S&P 500 index and long-term Treasury bonds. Needless to mention that I have created my own event-driven portfolio in order to exploit the best risk/reward opportunities while also sharing them with the subscribers to my Premium Research under Seeking Alpha's Marketplace.
Therefore, the potential deals between Newell Rubbermaid (NYSE:NWL) and Jarden Corporation (NYSE:JAH), Targa Resources (NYSE:TRGP) and Targa Resources Partners LP (NYSE:NGLS) or Suncor Energy (NYSE:SU) and Canadian Oil Sands (OTCQX:COSWF) are out of the purpose of this series of articles because the potential returns don't exceed 10% based on the current prices of these stocks. Actually, if you are interested in checking the deals that fit this series of articles, please take a look at my previous event-driven investment opportunities, as shown in my articles here, here, here and here. And frankly speaking, some of them like Petrodorado Energy (OTC:PTRDF) have yielded more than 50% thus far.
Long Run Exploration
1) The Deal: Long Run Exploration (OTCPK:WFREF) is an intermediate oil and gas producer that trades on the Toronto Stock exchange under the ticker LRE. Its current Enterprise Value is approximately C$750 million (1 USD=1.39 CAD) and its properties are located in Canada.
The company announced in December 2015 that it entered into a definitive arrangement agreement with a group of investors pursuant to which the purchaser agreed to acquire all of the outstanding common shares of Long Run for cash consideration of C$0.52/share and all of the outstanding 6.40% convertible unsecured subordinated debentures due January 31, 2019, of Long Run for cash consideration of C$750 per C$1,000 principal amount of debentures plus accrued and unpaid interest. The aggregate value of the transaction, including the assumption of Long Run's current net debt and transaction costs, is approximately C$770 million.
According to the company's press release linked above, the Purchaser is a group of investors based in China. Principals of the purchaser have extensive experience in oil and gas operations around the world and hold significant and controlling interests, directly and indirectly, in midstream and downstream oil and gas assets and LNG projects in China and have recently undertaken and completed significant controlling investments into the upstream oil and gas sector in Canada.
A special meeting of Long Run shareholders and Long Run debenture holders will be called to consider the transaction. The transaction will require approvals of 662/3% of the votes cast by Long Run shareholders and 662/3% of the principal amount of the Debentures held by Long Run debenture holders, present in person or by proxy at the special meeting.
The special meeting is expected to be held in mid-February 2016 with closing of the transaction to occur thereafter upon satisfaction of all conditions. Closing is currently anticipated to occur in April 2016. Assuming that the deal materializes, the offer represents a 50% premium, based on Long Run's current price of C$0.35/share on the Toronto Stock exchange.
2) The Key Risks: First, all of the directors and executive officers of Long Run and certain shareholders of Long Run entered into support agreements and agreed to vote in favor of the transaction, subject to the provisions of such support agreements. But they represent only 11% of the outstanding Long Run Shares, and therefore, there is a long way to go until the percentage of votes reaches the 66% threshold.
Second, Long Run Exploration has not provided investors with details about the potential suitor, leaving a cloudy picture in terms of the suitor's financial strength and ability to fund this deal, even if the percentage of votes reaches the 66% threshold.
Third, Long Run's Enterprise Value currently is approximately C$750 million, while its production is approximately 31,000 boepd (~40% oil and NGLs) and its 2P Reserves are 170.6 MMboe (~40% oil and liquids) in December 2014. Assuming that the deal materializes, the key acquisition metrics are ~C$24,200/boepd and ~C$4.4/MMboe. Fundamentally speaking, the suitor is very generous for such a weak company like Long Run, whose net debt to CF ratio exceeded 4 times in 2015. Actually, the Chinese buyer can pay the same price tag for other energy producers in Canada with healthier balance sheets than Long Run. Given also that the energy market in North America currently is a buyer's market, all options are likely and therefore the suitor could lower his offer anytime or withdraw his offer completely to make another deal with another company.
Niska Gas Storage Partners LLC
1) The Deal: Niska Gas Storage Partners LLC (NYSE:NKA) is a midstream natural gas services provider with operations focused on owning, operating, developing and acquiring midstream energy assets in the U.S. and Canada. Its current enterprise value is approximately $880 million.
In June 2015, Niska Gas Storage Partners LLC announced that it and its managing member, Niska Gas Storage Management LLC, entered into a definitive agreement to be acquired by Brookfield Infrastructure Partners L.P. (NYSE:BIP). Brookfield Infrastructure Partners will acquire all of Niska's outstanding common units for $4.225/unit in cash and will acquire the managing member and the incentive distribution rights in Niska.
Niska is currently undergoing regulatory approval processes in relation to this transaction, including customary filings required under the Canadian Competition Act, Hart Scott Rodino Act filings and an application to the California Public Utilities Commission in support of the regulatory approval needed to transfer ownership of the Wild Goose facility.
According to the company, the closing of the transaction is expected to occur in the second half of calendar 2016. Assuming that the deal materializes, the offer represents a 25% premium based on Niska's current price of $3.36/unit.
2) The Key Risks: Given that KPMG is Niska's auditor, I believe that Brookfield will not discover any material misstatements and/or weaknesses that will make it withdraw its offer.
However, when it comes to making a 30% profit from Niska by H2 2016, the key risks and uncertainties are primarily associated with the company's EBITDA and debt overhang.
First, Niska's EBITDA was negative for the first half of FY 2016, and I project that the company's EBITDA for FY 2016 will remain in negative territory. This doesn't bode well for the company's EV/EBITDA ratio, which is one of the key metrics associated with most, if not all, of the M&A deals.
Second, the debt burden is so large that the company's fixed charge coverage ratio, which is included in its debt agreements and measures adjusted EBITDA compared to fixed charges (substantially all of which is interest expense), was 0.6 to 1.0 for the quarter ended June 30, 2015. And since the fixed charge coverage ratio was below 1.1 to 1.0, the company was unable to borrow the last 15% of availability under the revolving credit facility, as linked above. As a result, availability under the revolver was reduced by $36.1million as of December 31, 2015. As of February 1, 2016, the Company had available liquidity of $60.8 million, consisting of $31.4 million of availability under its $400.0 million credit agreement and $29.4 million of availability under the Brookfield credit facility.
Third, there is no termination fee for Brookfield. They can simply walk away from the deal without paying any penalty.
Fourth, it was about one year ago when Brookfield acquired Lodi Gas Storage in California. Therefore, Niska's acquisition will help Brookfield consolidate its existing operations in California, while some synergies will definitely arise from the combined businesses (Niska and Lodi Gas). But, one could argue that 3 firms will control the majority of gas storage in California upon completion of Niska's deal. And this is the key reason why regulatory approvals for Niska's deal are difficult to predict.
Fifth, the deal was valued at approximately $911.9 million, including the assumption of debt. Therefore, Brookfield paid about 1.2 times Niska's stockholder equity in June 2015. But, Niska's stockholder equity has declined considerably since June 2015, and will continue to decline by H2 2016. Therefore, if Brookfield makes a new offer while paying again 1.2 times Niska's stockholder equity, the deal will be valued at less than $911.9 million, given that Niska's debt hasn't changed over the last months.
These factors create uncertainty while making a conservative investor like me think that Brookfield could lower its offer significantly. Unfortunately, Niska is a beggar. Niska isn't a chooser and therefore all options are likely.
Mart Resources
1) The Deal: Mart Resources (OTCPK:MAUXF) is a junior oil and gas producer that trades on the Toronto Stock exchange under the ticker MMT. Its current Enterprise Value is approximately C$340 million (1 USD=1.39 CAD) and its properties are located in Nigeria, as illustrated below: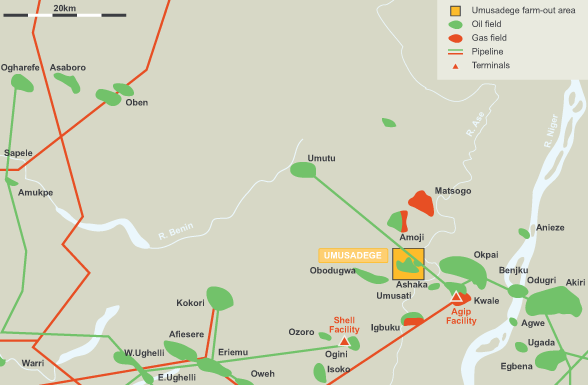 Source: Mart Resources website
A few days ago, Mart Resources announced that it entered into an arrangement agreement with privately-held Midwestern Oil & Gas Company Limited and San Leon Energy Plc (OTC:SLGYY). Under the terms of the arrangement agreement, Mart Resources will be acquired for C$0.25/share.
As usual, the arrangement is subject to customary conditions for a transaction of this nature, which include court approvals, applicable third party approvals, including consent of Mart's lenders to the change of control, applicable regulatory and stock exchange approvals, the approval of 66 2/3% of Mart shareholders and 66 2/3% of Mart shareholders and option holders (voting together as a single class).
Assuming that the deal materializes, the offer represents a return of approximately 45%, based on Mart's current price of C$0.17/share on the Toronto Stock Exchange.
2) The Key Risks: First, Mart has already failed twice to complete similar deals in the recent past. On that front, it must also be noted that Mart's current potential suitor, Midwestern Oil & Gas Company Limited, was one of the potential suitors in one of the previous failed deals. Specifically, in August 2015, Mart terminated the potential deal with Midwestern Oil & Gas Company Limited because Midwestern was not able to secure financing in order to acquire Mart at C$0.80/share. In addition, Mart terminated another potential deal with Delta Oil Nigeria B.V. in December 2015 because Delta was unable to obtain bank funding and find alternative sources of funds in order to acquire Mart at C$0.35/share. Nobody knows whether this time is different.
Second, the deal has to be approved by the holders of not less than 66% of Mart shareholders. But the members of Mart's board of directors and certain senior officers, who have agreed to vote their shares in favor of the arrangement, collectively own only 1.6% of the outstanding Mart common shares.
Third, the arrangement with Midwestern and San Leon is subject to a financing condition. Specifically, San Leon has agreed to use reasonable efforts in order to complete a financing and deposit the aggregate per share consideration and certain amounts relating to Mart's transaction costs on or before February 17, 2016. If the financing condition is not met and/or if the aggregate per share consideration and amounts relating to Mart's transactions costs are not paid to the depository on or before February 17, 2016, Mart has the right to terminate the deal and San Leon will be required to pay to Mart a reverse break fee of $2.2 million. That said, it remains to be seen whether the potential suitors will secure sufficient funds in a timely manner in order to complete Mart's acquisition.
Terex Corporation
1) The Deal: And the rash of recent China-based outward acquisition offers goes on. Connecticut-based Terex Corporation (NYSE:TEX) is an industrial company that manufactures a broad range of equipment for use in various industries (i.e. construction, infrastructure, manufacturing, shipping, transportation, refining, energy, utility, mining) and its current enterprise value is approximately $4 billion.
Terex announced a few days ago that China's Zoomlion Heavy Industry Science and Technology Co. made an unsolicited offer of $30/share for the company in a bid worth about $3.3 billion. Assuming that the deal materializes, the offer represents a return of approximately 45%, based on Terex current price of $21.1/share.
2) The Key Risks: First, Terex announced in August 2015 that it had entered into a business combination agreement with Finland's Konecranes Plc providing for a combination of Terex and Konecranes. And the Terex Board of Directors has not abandoned yet the agreed sale to Konecranes in favor of Zoomlion. On that front, it must be noted that one of the key advantages of the potential deal with Konescranes is that it allows Terex to redomicile to Finland where Konescranes is headquartered and reduce its corporate tax rate. This will be a key benefit for Terex's long-term shareholders. In addition, Terex will pay Konecranes a $37 million termination fee under its merger agreement if its board changes its recommendation on the deal.
Second, a deal with Zoomlion could be blocked by the Committee on Foreign Investment in the U.S. given that the U.S. government always scrutinizes foreign investments that could pose national security threats. Actually, this was the reason why state-owned Chinese tech firm Tsinghua Unigroup's recent bid to acquire Micron Technology (NASDAQ:MU) has gone nowhere thus far. And this was also the reason why Royal Philips NV canceled a few days ago a $2.8 billion sale of its lighting-components unit to a consortium led by GO Scale Capital of China. In other words, U.S. regulators will often oppose a Chinese firm taking a large stake in an industry of strategic importance. On the flip side, the value of Terex's priority-rated government contracts is small and not material to Terex's business.
Third, Zoomlion hasn't provided any details about how it will fund this acquisition. On the flip side, Zoomlion is the largest equipment manufacturing company in China and the sixth largest in the world, while also being partly owned by the Chinese province of Hunan. In addition, this is not Zoomlion's first rodeo given that it has recently acquired Italy's waste disposal company Ladurner and Hong Kong's CIFA which was the world's third largest manufacturer of concrete machinery equipment, trailing German companies Putzmeister and Schwing in market share. It also helps that Zoomlion is a publicly-traded company on both the Shanghai and Hong Kong stock exchanges and therefore an equity financing is not out of the question.
Takeaway
Plenty of individual stocks have been beaten down by sector concerns or company-specific issues over the last few years. And things will likely get worse in the coming months because the equity markets will continue to be impacted by headwinds that didn't exist a couple of years ago such as the strong dollar and Fed's rate hikes, among others. This doesn't leave much room for error and investors should exercise extreme caution while doing a meticulous due diligence before investing in a particular stock or sector.
To navigate this challenging environment and survive market turmoil, investors are recommended to create an event-driven investment portfolio while also keeping track of this series of articles where I present several event-driven opportunities that can boost their returns. And if their investment objectives are closely tied to their risk tolerance, they should consider joining my Premium Research under Seeking Alpha's Marketplace, where I consistently post my best event-driven ideas from a risk-reward perspective.
If you want low-risk, deep value stocks and low-risk, high-yield dividend stocks, sign up for a 2-week Free Trial for Value Investor's Stock Club and lock in rates before they go up! Members get exclusive access to our best ideas on unknown/underfollowed companies that are potential multi-baggers, as well as dividend ideas with 7%+ yields, trade alerts for when we close positions, and an active chat room to stay ahead of the crowd. Check out why our subscribers have given unanimously 5-star ratings and outstanding reviews.
Also, please consider following us by clicking on the "Follow" button. This will enable you to receive our insightful articles that will help you make better investment decisions.
Disclosure: I/we have no positions in any stocks mentioned, and no plans to initiate any positions within the next 72 hours.
I wrote this article myself, and it expresses my own opinions. I am not receiving compensation for it (other than from Seeking Alpha). I have no business relationship with any company whose stock is mentioned in this article.
Editor's Note: This article covers one or more stocks trading at less than $1 per share and/or with less than a $100 million market cap. Please be aware of the risks associated with these stocks.