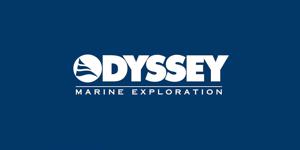 In this article I want to look at the impact of the psychology oftreasure hunting, how it has inflated decision making, in spite of the fundamentals. I will link to scientific data that illustrates evidence that it is probably a worthless endeavor.
Surely not every casual investor of Odyssey Marine Explorations (NASDAQ:OMEX) is as crazy a treasure hunter as this guy. Still, I think we confuse the issue.
Though, gambling addiction and chasing investing dreams are not the same, research on the former can certainly be useful to understanding the later. According to the University of Cambridge:
... People often misperceive their chances of winning due to a number of errors of thinking called cognitive distortions. For example 'near misses' seem to encourage further play, even though they are no different from any other loss.
Casual investors misperceived the amazing treasure troves Odyssey has found for realized gains. Each shipwreck litigation is likely driving the belief that one will finally be problem free and thus profitable.
For most of 2015, the ticker symbol struggled under $1. Just recently the company has entered a period of trading days under $24 million market capitalization. The company was much more of a darling when the legal battles and costs associated with deep sea shipwrecks weren't the news they have been in the last six years.
In the most recent conference call CEO Mark Gordon assured investors that shipwreck discoveries will continue to be a core segment of the business, which will allow for capital on other projects moving forward. He mentioned there are at least five wrecks that should contain gold and silver in quantity, and that they may get further attention in the future. There's even discussion of upgrading the offshore equipment, taking advantage of the lower prices in the market now.
Again, Gordon has appealed to the treasure hunter in all of us, by teasing at the possibility of excavating these shipwrecks, without mention of how difficult and expensive they will prove to be.
That said, the call left an impression that the ship wreck business is finally being considered a secondary idea and that mineral exploration will be the paramount concern moving forward. Mr. Gordon followed up the ship wreck discussion with:
"This slight shift in our investment philosophy will us to focus more of our capital on the development of the mineral exploration side of our business, where one successful mineral asset can be worth many multiples of even the most valuable shipwreck project."
Now we're getting somewhere. Right?
Investors not so enamored with the treasure hunting business can make a sound investment decision based on the prospect of the mineral exploration and extraction business. That I believe is the problem: investment decisions are clouded by the treasure hunting side of the business.
Meson Capital Partners first brought to my attention the conferencer call from August 2014 in which Mark Gordon responded to an unidentified analyst who asked: "Is OMEX exiting the treasure hunting business?" His response was telling of how many casual investors feel about OMEX:
Well, I have to start to answer that question by saying OMEX has never been in the treasure hunting business. We are in the archaeological sensitive shipwreck recovery business for historic shipwrecks. And we do plan as I've mentioned several times to stay in that business, most notably with the HMS Victory project as our most exciting near-term historic shipwreck to work on.
And he has mentioned several times in each of the last conference calls that the company does plan to stay in the shipwreck recovery business, which to me reads that he is trying desperately to appeal to those investors obsessed with the treasure hunting aspect of the business.
The correction he makes in the statement is telling. He doesn't see OMEX as a treasure hunting company, but I believe his casual investors do. Further, anyone in an academic archaeological setting knows that proper shipwreck archaeology is not the most financially viable decision. It is done for cultural preservation first and foremost. The technology has improved and costs have certainly dwindled since Tommy Thompson found the SS Central America. Yet the business, has yet to prove profitable.
Will casual investors get the hint? Perhaps the latest news of $21 million dollars in the sale of tangible and intagible assets related to the shipwreck business will help investors realize this. This time, Gordon reiterated that shipwrecks were a core part of the business but that he was happy to capitalize on some of them to allow for money for those mineral projects that could reach a homerun. According to Gordon:
"This agreement allows Odyssey to immediately monetize shipwreck assets, continue to perform world-class deep-ocean shipwreck search, archaeology and recovery, and to retain upside potential from the assets we've created over the past 20 years..."
This could be viewed as a positive step moving forward to learn from the past and mistakes that the company has made and focus its assets and efforts on making money with a solid approach. That said, I would reread the Meson Partners article. The situation looks bleak either way. Are the casual investors willing to forgive and forget?
Were casual investors blinded from the beginning because of the treasure hunting psychology? I know I once fell in love with the treasure hunting company. I admit it. There is a learning experience for us casual investors and little doubt that the company no longer has any business getting in the treasure hunting or pseudo-archeological shipwreck business. Invest accordingly and without emotion.
Disclosure: I/we have no positions in any stocks mentioned, and no plans to initiate any positions within the next 72 hours.
I wrote this article myself, and it expresses my own opinions. I am not receiving compensation for it (other than from Seeking Alpha). I have no business relationship with any company whose stock is mentioned in this article.
Editor's Note: This article covers one or more stocks trading at less than $1 per share and/or with less than a $100 million market cap. Please be aware of the risks associated with these stocks.