I think the market is in a unique position, where opportunity abounds. Most of the time stocks plunge under $10, psychologically that tends to be a bad sign. In this instance I have isolated a few companies that I believe to have value, and upside potential. The balance sheets give me that "parts are worth more than the whole" mentality. There also may be some covered call opportunities with them as well, which I will describe here also.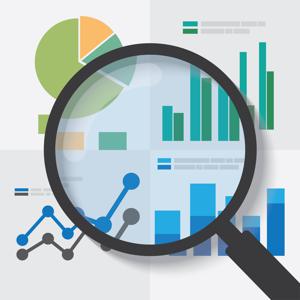 Regions Financial (NYSE:RF) ($7.70) is a southern tier bank doing business in 16 states. They provide every service a large bank does, from mortgages to securities, lending, wealth management, trust planning as well as insurance. The stock is off roughly 20% off its 52 week high with a market cap of $10B. Their earnings report was up 40% year over year, and the balance sheet boasts $4.20 a share in cash. Non performing assets as a % of loans, which are a critical statistic with banks, was reduced to 1.13% from 1.28% in the prior year quarter. The company plans to reduce expenses by $300 million over the next 3 years. All this data is positive for this stock, and I feel it should be trading over $10 again in the near term. Regions also has around a 3% dividend. There are no covered call positions I would open up until it breaks $10.
Ford (NYSE:F) ($11.40) ok fine it isn't under $10 but it is close enough that you have to own it here. Pick your reason, the 5% dividend, the fact that they are streamlining Europe by laying off hundreds of workers to save $200 million, or that Detroit's auto sales are up the most since 2000. Their recent quarter wasn't stellar, but their average transaction price on the f series was $2500 year over year while their incentive spending was down $500 vs. January 2015. Lincoln MKX posted a 51% year over year sales gain, while the Edge crossover rose 26% in January. If you want a nice one year trade, buy the stock here and write the January $12.5 calls for $.64 premium. Take that plus the capital appreciation and the dividend and pocket north of 20%.
Kratos Defense & Security (NASDAQ:KTOS) ($3) is involved in defense spending. Drones, satellite communications, critical infrastructure defense, cyber-warfare/security. They are a growing player in the drone industry, taking away some market share from General Atomics. This article will give you some more insight on their new specialty drone. This is a high growth industry and staying ahead of our enemies is crucial. They received $13 million in contracts in the past 6 weeks. The stock is down 40% in the past 52 weeks. They do have $36 million in cash, and currently there is an 18% short position in this stock and they will be covering over the near term. I do not want to marry this stock by any means but you could see $4 in the next 6 months or so. If you want to write the $5 strike price for August and grab 20 cents (6.5%) by all means do so. If it runs away from your portfolio above $5, maybe you can buy your own drone!
Good luck as always, and send me your ideas...
Disclosure: I/we have no positions in any stocks mentioned, and no plans to initiate any positions within the next 72 hours.
I wrote this article myself, and it expresses my own opinions. I am not receiving compensation for it (other than from Seeking Alpha). I have no business relationship with any company whose stock is mentioned in this article.