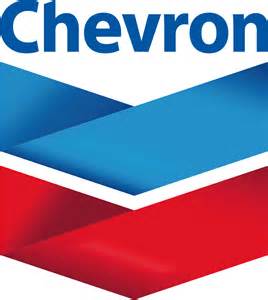 Chevron (NYSE:CVX) is one of several oil-related stocks that I've pretty much hated for a while now. I've made it pretty clear that I think Chevron has lots of issues and to be fair, anyone that tells you it doesn't either can't do math or is trying to pull a fast one on you. Not least among those issues is the company's inability to cover basic cash flow needs including the precious dividend that management is seemingly willing to defend to the ends of the earth. But CVX' FCF worries are well documented so in this article, I'll focus on what could be some upside for CVX from a rather unexpected place, the Federal Reserve.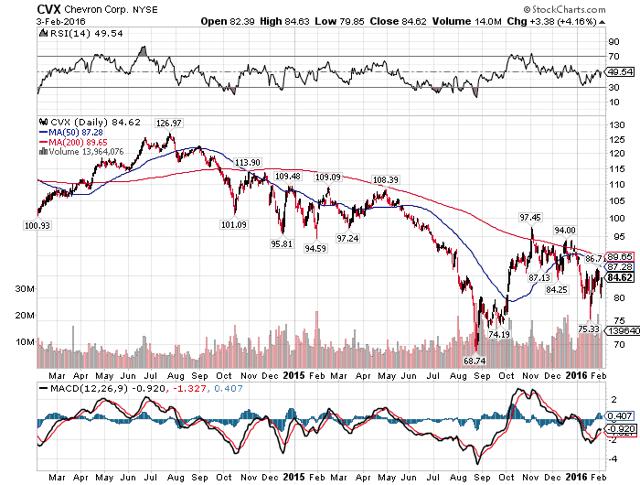 CVX rallied huge yesterday as oil prices flew higher despite the fact that bearish inventory data was released. The oil market has (obviously) been the biggest source of angst for CVX and countless other oil companies so it follows that if oil is what brought CVX to its knees, couldn't higher oil bring it roaring back? That assumption is an easy one to make but a much more difficult one to prove. However, some green shoots are beginning to appear in the dollar's impact on oil prices that I think could stop the bleeding for the oil majors, including CVX.
The dollar yesterday (as represented by (NYSEARCA:UUP)) plummeted 1.71% to close below its 200DMA for the first time since its epic rally from $24.50 to more than $26 last fall.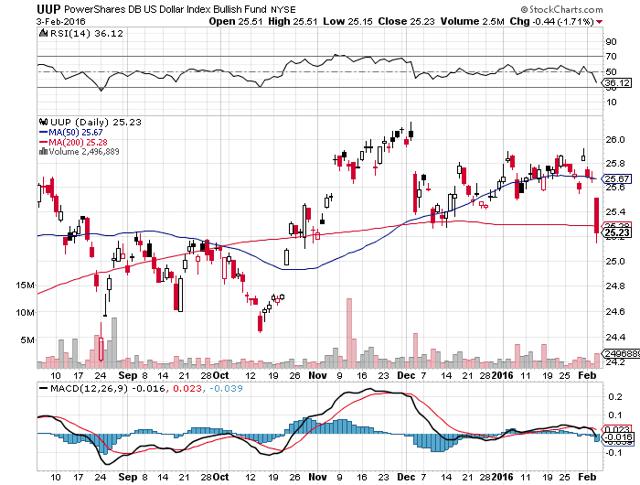 That move was due, of course, to the Federal Reserve promising to begin unwinding its extraordinarily accommodative policy stance it has had in place since the financial crisis. With the rest of the world's major central banks continuing to engage or even accelerate QE efforts, the dollar was the only major currency with bullish momentum. The Fed made it very clear even at its last meeting that it intends to continue to hike four times in 2016 as its dot plots have suggested. That caused sizable strength in the dollar for the reasons I just stated. However, significant doubt has arisen of late as to whether or not the Fed can really afford to do that this year including from your humble scribe. And that could have very bullish impacts for oil and by extension, the oil majors like CVX.
It is my firm belief - as laid out in this article from last December - that the Fed's mandate of maintaining inflation around 2% and its apparent desire to hike four times this year are diametrically opposed. The Fed cannot reasonably look at inflation that is around zero or even negative and conclude that hiking four times in 2016 is the correct course of action. Of course, employment is the other half of the Fed's mandate and things look positively outstanding on that front so hawkish commentary can be based upon that. But I happen to think the Fed is more worried about deflation at this point than it is in keeping the labor market from getting overheated so I happen to fall into the dovish camp right now. Deflation is a much bigger worry so focus should be on that half of the mandate.
What that means is that the huge unwinding of long USD positions we saw yesterday could easily continue into the rest of the year. This would be great news for any multinational that gets a significant portion of its revenue from outside the US but in CVX' case, it would also accrue the benefit of higher oil prices. While supply and demand data has been bearish for oil for some time, at least some of the beat down the commodity has taken has been due to the fact that its price here is denominated in dollars. This isn't isolated to oil of course as any commodity faces the same fate but in CVX' case, that's what matters. And if the Fed backs off of its guidance for four hikes and the long dollar trade begins to unwind, we could see a powerful rally in oil and other commodities this year.
I personally don't think there is any way the Fed can hike four times this year and in fact, I'm hesitant to assume two hikes at this point. The CME's FedWatch tool has also reversed course as Fed Funds futures traders have unwound bets that the Fed is going to hike a bunch of times this year as well. In fact, there is now just a 40% chance of even one hike in 2016 right now according to FedWatch, something I'm aligned with fundamentally. I just don't think there's any way the Fed will knowingly cause a deflationary environment in the US and that means that four hikes should be off the table.
What this all means is that if the Fed backs off of its guidance for four hikes and the dollar unwinds, oil prices should move up. And once oil stops going down it is easier for speculative longs to power the market higher. That then implies that stocks that are reliant upon higher oil prices like CVX should move higher as we saw yesterday. If oil rallies to, say, $45 or $50, CVX will be a lot higher than it is right now. This has caused me to back off of my bearish stance on CVX and state that I believe the bottom is in. CVX has lots of problems surrounding FCF but its dividend isn't going anywhere and if the Fed can help oil prices increase, CVX will be in good shape. I think if you want to own CVX it is no longer toxic and can be bought for long term holders.
Disclosure: I/we have no positions in any stocks mentioned, and no plans to initiate any positions within the next 72 hours.
I wrote this article myself, and it expresses my own opinions. I am not receiving compensation for it (other than from Seeking Alpha). I have no business relationship with any company whose stock is mentioned in this article.