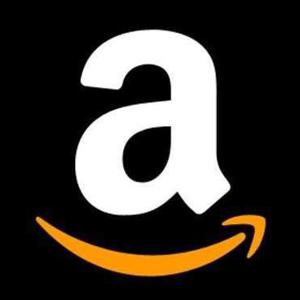 Ocado (OTC:OCDGF) (OTC:OCDDY) is a pure-play online grocer operating in the UK. The company's shares have been volatile and rather amazingly rose tenfold in a fifteen-month period between November 2012 and March of 2014. Since reaching a peak over 600p around that time the shares have been in bear market territory, as the complex realities of building an online grocery business have sunk in.
It currently trades around 235p after experiencing relatively weak growth in FY2015, while failing to sign on any international customers for its online technology platform. Now that its shares have been under pressure for a couple of years, rumors have started circulating about potential buyout offers, including potentially one from Amazon (NASDAQ:AMZN).
The latter has had a UK presence for a long time and recently expanded its offering to include Amazon Pantry, which also offers grocery goods. This development has exerted significant pressure on Ocado's share price, as it has investors worrying over the potential impact Amazon's expanding presence might have on Ocado's business.
At the moment, Ocado's product range is far more extensive than Amazon's and includes fresh products, which it delivers to the customer's door through its own distribution network. Those are two essential things Amazon's service does not have, except for a London test market, and which normally take years to build and include very sizeable investments in infrastructure.
This in turn has the market speculating that Ocado would be a good fit for Amazon, as it would allow the online retail giant to integrate Ocado's online grocery business into Amazon Pantry, thus upgrading its UK presence to a full-service online grocery business. Current market capitalization for Ocado is roughly £1.5 billion, which certainly seems more than manageable for Amazon to take on.
Industry dynamics
Part of Ocado's attraction is that it has spent years perfecting its technology infrastructure in support of its online business, even developing proprietary mechanical handling equipment, or MHE, for more efficient order picking in its fulfillment centers. This has enabled the company to decrease external costs in building its distribution capabilities while increasing their efficiency. It has also allowed modular deployment of equipment, allowing Ocado to postpone capex spend until absolutely necessary. In recent years, it has started to offer its proprietary software and technology platform and MHE under the Ocado Smart Platform brand to conventional retailers in Europe. In the UK, Waitrose and Morisson (OTCPK:MRWSF) already use the company's platform to facilitate and process online orders, effectively allowing them to leverage Ocado's online platform without a need to build their own online capabilities.
Ocado more or less expected to sign at least one international customer during FY2015, perhaps in mainland Europe, to use its technology platform, but it has so far failed to fulfill its promise. This has left investors disappointed, because an international deal would increase the viability of Ocado's technology platform as an additional revenue stream (with higher margins) and unlock its potential to tap international growth without the full burden of capital expenditures. The revenues from its agreement with Morrison for instance allowed it to report higher gross margins (up 89bps to 33.87%) despite lower retail gross margin of 29.2% (2014: 29.6%).
The reason Ocado failed to bring an international retail customer on board is probably because a partnership makes the retailer-customer quite dependent on Ocado's platform technology (which usually asks for exclusivity as well). Such a decision will likely involve a long-term strategic analysis of whether such a vulnerable position is offset by desirable things like channel-specific technology.
For Ocado itself, the platform business has multiple strategic rationales. It allows the company to leverage growth from traditional retail brands in the online channel, it helps in developing the online channel as a whole, it takes away part of the capex burden inherent in building or expanding distribution networks and it can potentially deliver growth outside the UK. In many ways, it is reminiscent of the way Amazon has turned its online retail business into an online retail platform by allowing third party vendors onto its website. This has enormously expanded the range of goods sold through Amazon without a need to store, process and ship all of them itself.
It has foregone the full proceeds on such sales but reaped higher margins by charging fees and revenue percentages. This model works because it has allowed Amazon to leverage its platform development costs on a higher number of goods sold while also making it ubiquitous (to stem the rise of alternatives). After all, building a retail website is not that hard, but generating enough merchandise volume to turn it into a sustainable business is (especially if the merchandise is non-proprietary).
If Ocado can sign an international customer, it is one step closer to replicating that model, perhaps in the process turning itself into more of a technology stock rather than a low-margin retailer. I am sure investors would welcome such an announcement with a renewed upward valuation of Ocado's shares. Management certainly seems confident that they will be able to deliver such a deal, as should probably be expected, but the question remains whether they actually will.
Potentially complicating the negotiations for a Smart Platform deal is lingering speculation about Amazon's intentions regarding the UK market and Ocado. It is possible that it has launched its Pantry offering to apply pressure to Ocado, allowing it to acquire the company for a relatively cheap price. It is also possible that Amazon will try to build its UK grocery business on its own, allowing it to forego an expensive acquisition that will come with established relationships with traditional retailers.
For potential Smart Platform customers, the shadow of Amazon may act as a deterrent; if Ocado is bought by Amazon, they would be dependent on Amazon's strategic decision-making regarding third party access to its platform. If the Smart Platform partnerships were to falter under Amazon ownership, its customers would be thrown back years in their efforts to develop an online presence, leaving them to play catch-up in a fast-developing market. All these things are likely to be carefully weighed by interested parties before signing up to Ocado's platform product, which is probably why it is taking longer than expected to attract customers.
Traditional food retailers appear rather ambiguous in their stance towards the online channel, apparently seeing their presence in this channel as a necessity rather than an opportunity. Just this weekend, I read an interview with Jef Colruyt, CEO of Belgian market leader Colruyt (OTCPK:CUYTF), in which he confessed to not really believing in the online model. This is surprising to me since Colruyt was once a disruptor of the Belgian supermarket landscape with a strategy highly similar to the one utilized by Wal-Mart (NYSE:WMT) in the USA. The ambiguity displayed by traditional players has led to the adoption of hybrid models in which online orders are processed through supermarkets, leaving customers the opportunity to pick them up.
While this has allowed the traditional food retailers to sidestep significant investments in direct distribution, it also fails to capture much of the efficiencies promised by a pure online play (including significantly reduced food waste). It also fails to deliver fresher products, which is another important improvement on traditional food retail that can be achieved through direct distribution. For these reasons, and because online growth will cannibalize store sales in the long term, I believe the pure play online model employed by Ocado is superior to a hybrid model.
Online grocery will take a longer time to develop versus other retail categories because complex distribution requirements need to be balanced with a need for superior convenience, all the while dealing with the realities of a low margin business. The economics will only work convincingly once advantages of scale are reached, which Ocado currently does not have against the traditional players.
It therefore cannot compete on price like the discounters do (instead, it is a price follower) but needs to focus on convenience to enhance its customer proposition. Also, because most consumers go food shopping on a weekly basis, it is a well-entrenched behavioral pattern for most of them. This does not apply to other retail categories like books, clothes or electronics, in which online penetration is much higher.
Nevertheless, I believe the online grocery category will continue growing faster than the market as a whole because it caters to a need for convenience amongst working people and, increasingly, the elderly as well. Ocado is well positioned to benefit from this anticipated channel shift, in the UK and potentially in international markets as well. In order to achieve the latter, it will need to sign international retail partners to its Smart Platform product.
I believe the odds of Ocado bringing in such a deal (or more) are decent; there are lots of food retailers who are struggling to establish a credible online presence, while the pressure to do so increases with each passing day. While Ocado is still far from cheap at current prices, the development of the platform business has the potential to change the relatively pessimistic outlook. While this situation presents us with something of a binary choice regarding Ocado, I think the company will eventually succeed.
Conclusion
It is important to understand that there is some rather curious activity going on in the company's shares, with both Goldman Sachs (NYSE:GS) and Morgan Stanley (NYSE:MS) very actively trading in the company's shares, partly through derivatives like equity swaps. Whether they have established these positions for their own trading book or for one of their clients is unclear to me.
It appears that Morgan is long on behalf of a client and has hedged its own or its client's exposure through equity swaps, while Goldman has apparently shorted the stock, perhaps on behalf of a client as well. Short interest in Ocado is very high currently. As much as 16.73% of all its shares have been sold short by a wide range of parties, including some notable ones, with an apparent acceleration since the start of the year (probably resulting from the absence of a new platform deal).
Needless to say, if the company succeeds in securing such a deal, we may see a short squeeze in Ocado's shares. The short interest appears to be betting on sentiment to continue deteriorating in the absence of a deal, which certainly seems reasonable given that the company's current valuation still seems hard to justify on core grocery business growth alone. For instance, if we model 15% CAGR for 5 years and assume a mature operating margin of 5%, the company still sells for over 16x fy2020 net earnings.
Given the execution risk involved in growing its operations and the entrance of a massive new player like Amazon, such a lofty valuation does not seem particularly attractive to me. With some rumors about a national launch of Amazon Fresh also circulating, now may not be the right time to establish a long position in Ocado. However, if Ocado does succeed in securing new platform deals that can lead to a radical alteration of its valuation in the marketplace.
Disclosure: I/we have no positions in any stocks mentioned, and no plans to initiate any positions within the next 72 hours.
I wrote this article myself, and it expresses my own opinions. I am not receiving compensation for it (other than from Seeking Alpha). I have no business relationship with any company whose stock is mentioned in this article.
Editor's Note: This article discusses one or more securities that do not trade on a major U.S. exchange. Please be aware of the risks associated with these stocks.