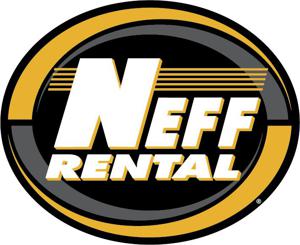 Neff Company Post-IPO Performance
On November 26, 2014, equipment rental company Neff Corporation (NYSE:NEFF) completed its IPO, selling 10,476,190 Class A common shares at a price to the public of $15.00. Here is the company's post-IPO performance: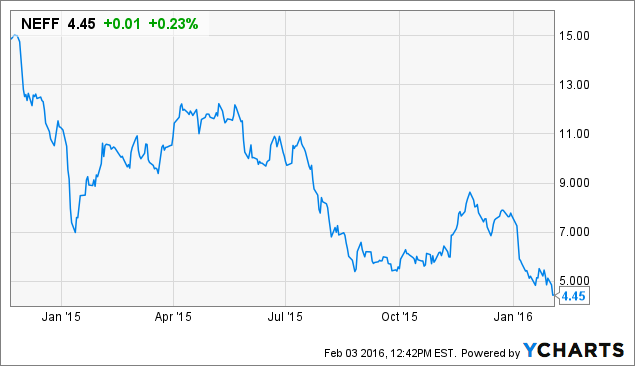 I decided to investigate the company further since at some point, cheap often means value. What I found out, however, is that sometimes cheap means the value of the company has been eroded, and perhaps beyond repair.
IPO Use of Proceeds Are Not The Whole Story
Net of transaction costs, the IPO raised $146.1mm. The stated use of proceeds was to repay debt:
November 2014 IPO:

Sources

Uses

IPO Proceeds, net

146,143

Payment of Revolving Credit Facility

40,000

Prepayment of Second Lien Loan

96,000

Prepayment penalty and other expenses

2,598

Accrued Interest and other expenses

7,545

Total Sources

146,143

Total Uses

146,143
To analysts and potential investors, repaying debt always sounds good. Another factor in analyzing an IPO is to look at who is selling shares. If the proceeds are going to the company for growing the business, that gives investors the opportunity to be rewarded if the plans are achieved. In some cases, it is selling shareholders who receive some or all of the proceeds. There is nothing wrong with realizing gains from an investment, but these IPO's also lead analysts to investigate why the existing owners, who have far superior information about the company, are selling and how much of their stake is being monetized. In either case, transparency is important.
In this case, a first red flag raised for me was seeing that debt increased by $242.7mm during the course of 2014, despite the IPO near the end of the year. Curious, I delved into the company's SEC filings and found that 5 months earlier, the company engaged in a "refinancing" transaction. Again, the first stated reason for this was to refinance the company's expensive 9.625% Senior Secured Notes, though in fact a much larger reason was to pay out over $354mm in distributions and a "transaction bonus" to the company's owners and management and in the process increase net debt at the company by $375mm:
June 2014 Refinancing:

Sources

Uses

Second Lien Loan

575,000

Redeem Senior Secured Notes

200,000

Call Premium on Senior Secured Notes

7,218

Accrued Interest on Senior Notes

1,283

Revolving Credit Facility Costs & Interest

1,675

Second Lien Loan debt issue costs

7,914

Second Lien Loan original issue discount

2,875

Transaction Bonus

24,150

Distribution to Members

329,885

Total Sources

575,000

Total Uses

575,000
Taking these two 2014 transactions together, it becomes apparent that the increase in debt was entirely due to these distributions and a more realistic and transparent statement regarding the use of the IPO proceeds should be "to pay down debt resulting from equity distributions". Likewise, the "refinancing" should be a termed a "financing" since the main use of proceeds was not to replace debt securities.
Excessive Management Compensation
The next red flag was to see that management compensation was far higher than at larger competitors:
12/31/2013

12/31/2014

Neff Corporation

Total Revenues

327,207,000

371,960,000

CEO Compensation

841,004

8,016,495

CFO Compensation

591,572

4,796,019

COO Compensation

444,241

2,430,289

United Rentals

Total Revenues

4,955,000,000

5,685,000,000

CEO Compensation

7,019,875

8,402,819

CFO Compensation

2,281,969

2,578,039

COO Compensation

2,232,122

2,575,486

H&E Equipment Services

Total Revenues

987,756,000

1,090,412,000

CEO Compensation

1,861,281

2,239,730

CFO Compensation

834,043

920,222

COO Compensation

911,634

1,077,318

Source: SEC Filings
Several things should be noted about this compensation. United Rentals (NYSE:URI) is a 15x larger company by revenues. In addition, the majority of the compensation for URI executives is in the form of stock awards and management owns 1.3% of the outstanding shares. Neff management compensation is almost entirely cash and management does not currently own any Class A shares, but has options at Neff Holdings LLC (see organization chart below) which can be converted into Class A shares.
Background of the Company
Neff was delisted from the NYSE in 2001 and was later acquired by Odyssey Investment Partners in 2005. After an unsuccessful IPO attempt in 2006, Lightyear Capital bought the company in 2007. Neff then filed for Chapter 11 in May 2010.
In September 2010, Neff emerged from bankruptcy, with a $181.6mm equity infusion from Wayzata Investment Partners ("Wayzata") and a $175mm revolving credit facility from its existing lenders. The reorganization plan eliminated over $400mm of debt.
In connection with and as a result of the 2014 IPO, Neff Corporation was formed as a holding company and issued 10,494,191 Class A shares representing the "economic interest" in Neff Corporation to the public. The company also issued 14,951,625 Class B shares representing a 58.8% "voting interest" to Wayzata. The IPO proceeds were then used to purchase a 41.2% equity interest in Neff Holdings LLC and Neff Corporation became the Sole Managing Member of Neff Holdings LLC. Wayzata retained 58.8% of the Common Units of Neff Holdings.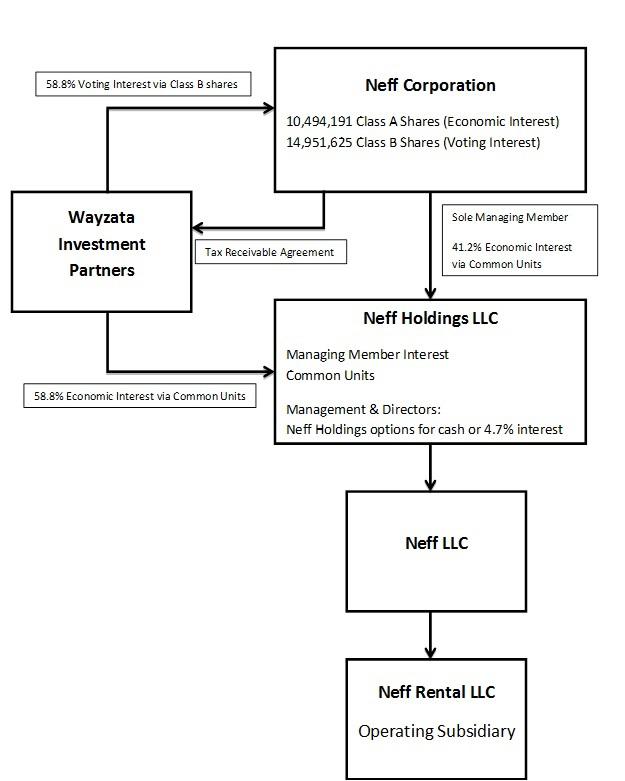 Note that a number of data services do not accurately reflect the capitalization or current market value of the company because they only reflect the 10.49mm Class A shares.
Misleading Corporate Structure
So here is perhaps the biggest red flag for potential owners of the public stock. As a result of these transactions, Wayzata continues to own a 58.8% majority of the voting and economic interests in the overall entity and is thus able to make all ownership decisions, but simply by naming Neff Corporation as the Sole Managing Member of Neff Holdings LLC, allows NEFF to show consolidated results in its financial statements with Wayzata's interest labeled as a "non-controlling interest" which is accounted for as a minority interest in a subsidiary would be.
This is a blatantly false representation of the relationship of Wayzata to the company. In fact, in one of the company's filings they do disclose that:
Because of the voting power over our Company held by Wayzata, we are considered a 'controlled company' for the purposes of the NYSE listing requirements. As such, we are exempt from certain corporate governance requirements, including the requirement for an annual performance evaluation of the nominating and corporate governance and compensation committee.
See the executive compensation section above.
Tax Receivable Agreement With Prior LLC Owners
Neff Corporation also entered into an agreement with the prior owners (i.e. Wayzata) under which, if the company is able to utilize tax benefits arising from differences in the taxable basis of the assets acquired as a result of the sale of Common Units of Neff Holdings LLC, then the company will pay 85% of the benefit to the prior owners. Although this liability appears on the September 2015 balance sheet at $29mm, the company discloses in its footnotes that this agreement
could aggregate approximately $360.0 million and range from approximately $13.0 million to $47.0 million per year, over a 15 year period. In addition, a merger substantial asset sale or change of control could accelerate such payments. Finally, the company would not be reimbursed if the related tax benefits were disallowed.
What this means is that while the magnitude and timing of this liability relies on a number of assumptions and contingencies, the $29mm balance sheet amount may not adequately reflect the amount which would be paid to Wayzata, especially in the event of an acquisition of the company. Also, if the amount of tax benefit claimed by the company is later reduced by the IRS, Wayzata would not have to repay the amounts they receive under the agreement.
Financial Results
The following table highlights the company's financial results since the acquisition:
Neff Corporation Select Financials

Cumulative

9 Mos.

12/31/2011

12/31/2012

12/31/2013

12/31/2014

4 Years

9/30/2015

Cash Flow From Operations

44,238

68,331

108,410

94,086

315,065

99,689

Cash Flow From Investing

(90,663)

(131,022)

(125,332)

(127,713)

(474,730)

(132,181)

Cash Flow From Financing

45,684

63,115

16,526

33,644

158,969

32,517

Purchase of Equipment, Net of Sales

(71,672)

(114,364)

(110,996)

(114,695)

(411,727)

(120,439)

Change in Debt

141,781

136,579

242,713

521,073

32,800

Total Debt

278,700

342,621

479,200

721,913

754,898

Since 2010:

Since IPO:

Payments to Members / Dividends

(120,000)

(110,000)

(354,035)

(559,885)

0
Take particular note of the cumulative amounts for the four years from Wayzata's acquisition of Neff until the IPO in 2014. Cash flow from investing, primarily related to the net purchases of rental equipment for inventory, exceeded cash flow from operations in each year, thus requiring additional financing from borrowings and the IPO to fund the difference. In a growth business, this would be natural to see as the company would need to acquire the assets before they can rent them out. However, as the company's own history bears out, this is a highly cyclical business.
The number which really stands out is the nearly $560mm in payments to Wayzata and management. This is comparable to the $521mm by which debt increased during the same period.
Another point is that the total amount returned to owners exceeded the total invested in new equipment over the period by $148mm, negating the argument that the company needed cash to grow.
The Long Case
NEFF is owned by a small number of hedge funds as detailed in this article from Insider Monkey. The company has some key advantages cited by the company and some investors, including:
Focusing on "Sunbelt" states with less construction seasonality
Large number (>14,000) of customers with none accounting for more than 1% of revenues
Emphasis on earthmoving equipment which represents 53% of the company's equipment inventory and is used in virtually any type of construction and infrastructure project
Limited exposure to oil&gas end market, at 7% in latest quarter
Recent growth in top line revenues, including 15.0% CAGR in rental revenues since 2011, along with strong 50.0% adjusted EBITDA margins in 2014
Continued growth in OEC (Original Equipment Cost) inventory and lower average fleet age of 45 months (36 months for earthmoving equipment).
Conclusion
While other companies in the construction equipment rental space have also seen sharp share declines, the drop in NEFF stock appears to signify more significant problems with being a shareholder of, but not being treated as an owner of, the company. Any one of the items detailed above might be looked past; especially when one considers that the business is lucrative, generating 50% EBITDA margins and growing revenues. However, taken as a whole, these actions reveal a pattern of mistreating common shareholders. Having pulled over $560mm out of the company in the past four years, the controlling shareholder is now promising "no dividend for the foreseeable future". If that's the case at a high point in the cycle, what's in store for this now re-leveraged company in the next downturn is likely another Chapter 11.
Disclosure: I/we have no positions in any stocks mentioned, and no plans to initiate any positions within the next 72 hours.
I wrote this article myself, and it expresses my own opinions. I am not receiving compensation for it (other than from Seeking Alpha). I have no business relationship with any company whose stock is mentioned in this article.