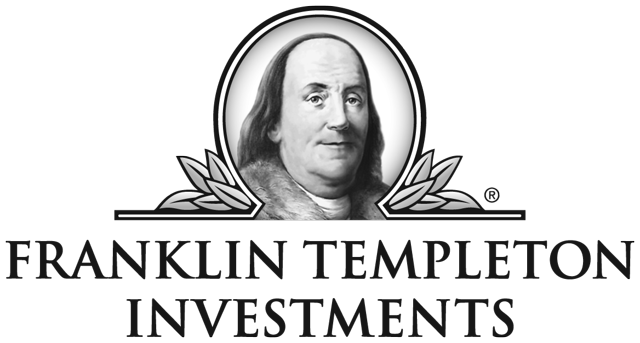 In my view, a company like Franklin Resources (NYSE:BEN) fits the idea of a low "investment bar" exceptionally well. Last year it "lead" the Dividend Aristocrats in worst performance, turning in a negative total return near 30% including dividends. And so far this year shares are down even more, resulting in close to a 40% decline in just over 13 months.
Any time you see this sort of thing, I think it's prudent to ask a couple of questions. The first part is the "why?" To this point the company is in the midst of declining assets under management - from $880 billion at the end of 2014 to $764 billion last year - along with ongoing fund "underperformance" risk and general market susceptibility. As such, earnings-per-share were down 13% on the year and totals earnings were down about 15%. Clearly some sort of caution is warranted.
The second question is a bit more important. The real question is: "has the business deteriorated as much as the price would indicate?" That is, are shareholders from the end of 2014 (when shares were trading around 14 times earnings) now 40% worse off in a business-sense from where they were? I would contend that the answer to this question is "no." Or at the very least you can come up with a variety of logical counterpoints to illustrate that the business is still in reasonable shape.
First, the company is still expected to turn about $2 billion or so in net profits. Declining results are not the same thing as losing money. Given that the current annual dividend payment takes up $430 million or so, it's easy to see that the long-standing dividend increase streak could easily be maintained. Moreover, even if the payout ratio were higher, the company has substantial balance sheet flexibility.
Franklin Resources has $16 billion or so in total assets (with half of that in cash) against just $4 billion in liabilities. The company could wipe out all of its liabilities with cash, forget about the other assets and still have significant funds to work with, plus the underlying earnings machine of the business.
Further, the company continues to devote significant capital toward share repurchases. As such, even if the business does not improve, that does not simultaneously indicate that the per share metrics cannot be increasing. In effect, Franklin Resources doesn't have to do anything spectacular to turn out to be a reasonable investment.
One slight issue for some income investors is the dividend yield. Based on a $0.18 quarterly payment you have a dividend yield of "just" 2.2%. However, I would like to make a few points.
First, this is more or less average in the S&P 500 (NYSEARCA:SPY) with a substantially better payout ratio and balance sheet. Second, you have the possibility of receiving special dividends along the way (as has been the case in three of the last four years). And perhaps equally as important, your income is not limited to just the dividends that a company pays. Let's explore this last point.
In order to supplement or "boost" your dividend income, you could elect to own shares and sell a covered call. In doing so you're making an agreement to potentially sell your shares in the future. I'll provide a couple of examples to demonstrate what I mean.
As I write this the bid for the January 20th 2017 call option with a $35 strike price sits at $2.40 or so. Let's take away $0.25 to account for transaction costs and fluctuations, so $2.15. This means that you would be agreeing to sell 100 shares of Franklin Resources at a price of $35 and receive ~$215 upfront for doing so. Keep in mind that option premiums may not be taxed at the same rate as dividends.
From this agreement there are two basic outcomes: either the option is exercised or it is not. If the option were not exercised, you would continue to hold your shares and collect the dividend payment, just as you had planned on doing anyway. Which, by the way, is an important point: you want to be happy with either outcome, in this case that would mean holding the shares. The only difference is that you would also receive $215 upfront. If the option is not exercised, selling the covered call provides a higher return.
The second possibility is that the option is exercised, as would be the case if the share price ended above $35. In this case you would receive net proceeds of $3,500 (less transaction expenses / taxes) along with the ~$215 premium and any dividends along the way. Your total gain, based on today's share price, would likely be between 11% and 13%. This isn't a spectacular result, but keep in mind that it comes with a 6.4% immediate yield that you could redeploy. (If you also collected dividends, this could be about 8.6% for the year.)
The risk here is that shares jump much higher, leaving you an opportunity cost of being better off by doing nothing. Let's also look at a higher strike price.
Presently the $40 strike with January 20th 2017 expiration has a bid of about $1.00. (Note that I have no affinity for this expiration, but it makes an annual comparison easier to see.) We'll call it a $0.75 "net" premium; enough to double your dividend yield. Here you have the same two scenarios.
If the option is not exercised, you received an "extra" ~$75 and were able to collect a yield over 4% instead of the 2% as it sits today. If the option is exercised, you agreed to sell your shares for $4,000. With the premium and potential dividends, your total pre-expense gain would likely be in the 22% to 24% range.
Once more the main risk involved is the opportunity cost of capping your potential gains. Yet the idea is that you can substantially increase your expected income by agreeing to sell at a higher price. With these particular examples you could increase your expected yield to over 8% by agreeing to an 11%+ gain, or to a yield of more than 4% by agreeing to a 22%+ gain in less than year's time. Naturally these types of agreements are not for everyone, but I think that it's sensible to at least be aware of the potential investment tools that you have available to you.
Disclosure: I/we have no positions in any stocks mentioned, and no plans to initiate any positions within the next 72 hours.
I wrote this article myself, and it expresses my own opinions. I am not receiving compensation for it (other than from Seeking Alpha). I have no business relationship with any company whose stock is mentioned in this article.