Our big investment theme this year has been health and wellness, due to what we perceive as a shift in society to a better lifestyle. Another company that we feel will benefit from this shift to healthy active lives is Foot Locker (NYSE:FL). If you want to be healthy and active, unless you're taking an unconventional approach, you're going to need to put something on your feet.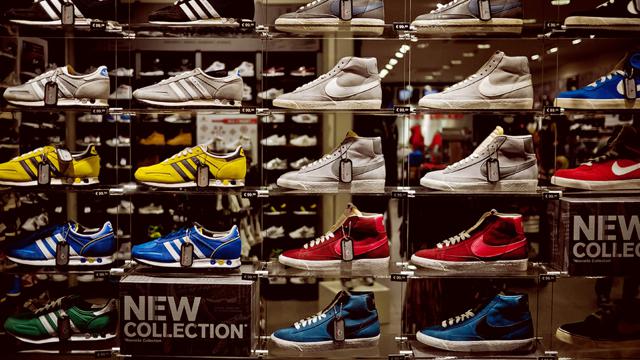 Running shoes don't last forever, so a shift to an active lifestyle doesn't just bring the consumer in store to buy once, it should repeatedly bring them back. A report by the New York Times contains this quote from a Nike spokesman named Gavin Thomas.
"Gavin Thomas, a Nike spokesman, said a shoe's life span depended on the type of shoe - lightweight or more heavily cushioned - and on the runner's weight and running style. Those who are light on their feet can wear shoes longer than those who pound the ground. Those who run on soft surfaces can keep their shoes longer. After 300 or 400 miles, Mr. Thomas said, a typical shoe worn by a typical runner will not feel the way it used to, a sign it is worn out."
On the light side of things, the government recommends two and half hours of exercise per week, equating to a half hour brisk walk five days per week. For greater health benefits it recommends double that with moderate intensity.
By our estimate a brisk walk is around 3 miles per hour. Admittedly, each person is different, that will be a snail's pace for some, speedy for others. At 3 miles per hour a walker would cover 7.5 miles per week. Meaning a pair of running shoes would last them approximately 40 to 53 week based on Nike's 300 to 400 miles' lifespan. For the more intense and longer workout the running shoes would last less than half this time and around 3 to 4 months based on 25 miles per week. While we feel few people would change their running shoes at the first sign of wear and tear, they would certainly have to start considering it.
According to a survey by the U.S. Department of Health & Human Services' Centers for Disease Control and Prevention 49.2% of adults aged 18 years and above met the Physical Activity Guidelines for aerobic physical activity. This has risen from 41% in 2005, and we would expect it to continue to rise in the next few years.
We believe that Foot Locker is positioned to benefit from the health and wellness boom. The great advantage that the company has is its range. Consumers can be quite loyal to a particular running shoe brand, but as Foot Locker stocks all brands we feel they will be at the forefront of shoppers' minds. For example, a shopper that wants a pair of Nike running shoes knows that they can go to Foot Locker as well as directly to Nike. A shopper with no preference knows that rather than going directly to Nike, they would be better going to Foot Locker so they can compare all other brands. Choice should help drive traffic through their door and online store.
Speaking of the online store, the direct to consumer segment has been growing nicely. It now accounts for 12.4% of total revenue, having grown its share of revenue by 30 basis points year over year. For a company to continue to bring in strong levels of revenue growth we feel it needs to have a strong online presence. Foot Locker has achieved this and we feel confident that the direct to consumer segment will continue to grow in the future.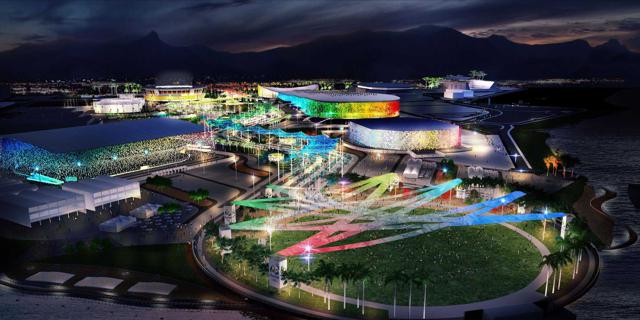 The health and wellness boom is not just an American thing, all around the world there is a drive for healthier lifestyles. We put this down to world governments finally realizing that health care costs are getting out of control and there is actually something that they could be doing about it. The World Health Organization has stated that "Increasing physical activity is a societal, not just an individual problem. Therefore it demands a population-based, multi-sectoral, multi-disciplinary, and culturally relevant approach." The Olympics in Rio this year will be a great trigger for getting even more people active. Great news for Foot Locker as more active people means a greater target market, and having a good presence overseas, with over 800 stores, means that it can capture the global growth. We also expect further growth in the Asia-Pacific region will fuel international revenue in the next few years. At present there are only 93 stores in the region, compared to over 600 in Europe.
Taking all this into account we expect earnings to grow by an average of 15% per year for the next 5 years. This is slightly ahead of analyst expectations of 13.15%, but we feel all the pieces are in place for Foot Locker to ride the health and wellness boom for many years.
The company is trading on a higher than normal price to earnings ratio at present. For this reason we expect a fair bit of volatility in the share price if the markets continue to behave erratically. We have bought shares at the $64 level, but believe there is a chance the volatility could yet bring the shares back down beneath this level in the near future. This year alone the shares have moved to as low as $60.65 and as high as $69.14.
In light of its growth prospects we are prepared to pay a premium for the shares, and have a one-year price target of $82.07 or 19.8% return, based on earnings per share of $4.90 in FY 2017 and a price to earnings ratio of 16.75.
Disclosure: I am/we are long FL.
I wrote this article myself, and it expresses my own opinions. I am not receiving compensation for it (other than from Seeking Alpha). I have no business relationship with any company whose stock is mentioned in this article.