Ohr Pharmaceutical, Inc. (NASDAQ: OHRP) is a fairly new biotechnology company founded in 2009 that hopes to discover an effective medication to help treat ocular diseases. The anticipative anti-angiogenic drug, OHR-102, is topical eye drops. Ohr is also in the process of creating other medical advancements, but OHR-102 is leading the way by entering Phase III clinical trials in early 2016; Phase II was officially completed in July 2015. The U.S. Food and Drug Administration estimates that Phase III can take anywhere from one to four years on average. Additional positive news from Phase II reports was released in November 2015. Although this information appears to be progressive, Ohr Pharmaceutical has yet to create a drug that the FDA approves because none of the previous medications have passed Phase II trials. Positive Phase I and II outcomes do not automatically mean that the following stage will have the same result. Investing in Ohr at this time will turn out to be an extremely profitable long-term investment if OHR-102 continues to move forward, but it is definitely a high-risk stock. (Source: www.ohrpharmaceutical.com/about-ohr/overview)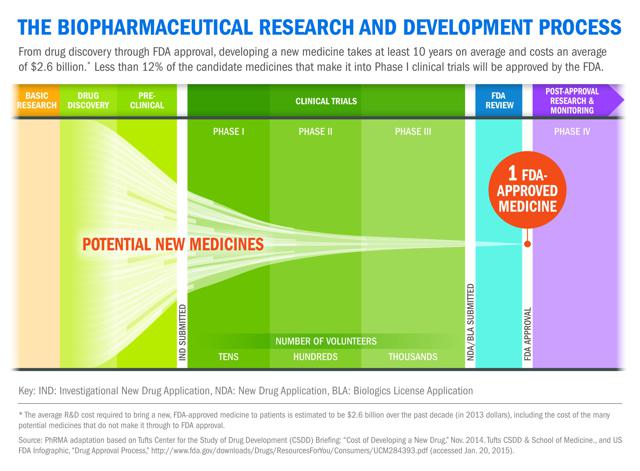 (Source: www.phrma.org/innovation/clinical-trials)
Another point of interest in Ohr Pharmaceutical is the insider trading prevalent. Just over two weeks ago on January 19, 2016, Ohr's CEO, Jason Slakter, purchased 6,250 shares of the company at $3.62 per share. This boosts Slakter's direct share ownership to 865,754 shares. He has been slowing adding more stocks to his ownership since becoming the CEO of Ohr. In 2014 the CEO of Ohr made almost $1.2 million, with only $219,038 for salary compensation and the rest through securities options. (Source: insiders.morningstar.com/trading/executi...) Slakter also purchased Ohr shares in November and December of 2015. Considering the most recent time he purchased shares before November was in February 2015, these recent purchases might be hinting at promising results of Phase III Clinical Trials; although, insider trading does not necessarily point to the direction the stock will move. After many shares were purchased in February 2015 by insiders, Ohr's stock price plummeted at the end of March 2015 because they had announced a failed drug. (Source: www.gurufocus.com/insider/OHRP) According to Ohr's Form 10-K filed in December 2015, the company's cash burn for 2015 was $2-3 million dollars per quarter, while the cash and cash equivalents in September of 2015 was about $28 million. (Source: biz.yahoo.com/e/151214/ohrp10-k.html;_ylt=AwrC1DGLIK5WtwwAJ36TmYlQ;_ylu=X3oDMTEyYXZxZzVuBGNvbG8DYmYxBHBvcwM2BHZ0aWQDVklEQzFfMQRzZWMDc2M-) From 2013 to 2015, the intangible assets grew impressively from 546 to 16,333 (numbers in thousands), while long-term debt remained at zero. These increases took place only six years after the company was founded. The main increase in assets can mostly be explained by the capital surplus account increase from 39,445 to 100,999 (in thousands) from 2013 to 2015. With the operating cash flow of -10.69 million, Ohr has a substantial amount of research taking place, which is an expensive practice necessary to discover new medications. Two more downfalls to investing in Ohr right now are that they have almost no tangible assets, and there are many stock options available to their employees. (Source: finance.yahoo.com/q/bs?s=OHRP+Balance+Sh...)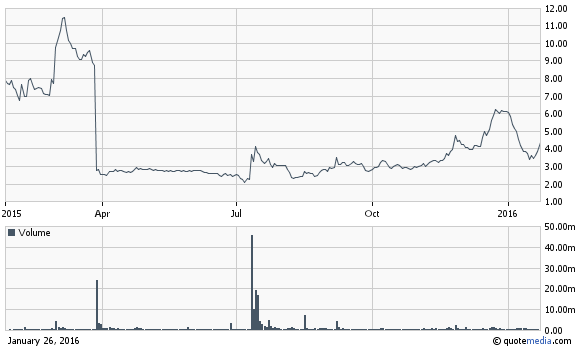 (Source: ir.stockpr.com/ohrpharmaceutical/charts)
Ohr is definitely a company to keep an eye on because a successful Phase III of OHR-102 will cause the stock price to sky-rocket. Because patient progress of Phase III is planned to be measured after nine months then again two years later, potential investors should stay updated on any company news that hints at the completion of Phase III. Also, because the CEO has showed an interest in the stocks, more news will be on the way. This anticipation of new information also has the possibility to be a source of downside risk. If OHR-102 does not pass Phase III, it will greatly affect the stock price negatively because that is Ohr's lead creation. Even with these potentials, the healthcare biotechnology industry will continue to fail or succeed with different advancements because the public demand for progression is constant.
Disclosure: I/we have no positions in any stocks mentioned, and no plans to initiate any positions within the next 72 hours.
I wrote this article myself, and it expresses my own opinions. I am not receiving compensation for it (other than from Seeking Alpha). I have no business relationship with any company whose stock is mentioned in this article.