Here on Seeking Alpha one of the most popular topics is investing for those in, or close to, retirement. This can be seen from the huge popularity in the articles written by contributors such as Regarded Solutions and George Schneider. Their articles often provide clear and concise advice to invest in dividend growing blue-chips and to 'stay the course'. The important question is should younger folks invest any differently?
The Retiree
Retirees generally prefer to invest in large cap, stable, dividend paying companies that carry high credit ratings and a long history of increasing dividend payments to shareholders. Examples of these companies are Coca Cola (NYSE:KO), Proctor and Gamble (NYSE:PG), and Johnson and Johnson (NYSE:JNJ). Investments such as these provide their shareholders with the security in knowing that the dividend checks will keep their overall income at a safe level regardless of the market's day to day moves. In addition, these companies have increased their dividend payments consecutively for 53, 53 and 59 years respectively.
On the other hand, we younger investors are often told that we can afford to take on much more risk because we have time on our side to recover from our mistakes and have many years of income from employment ahead of us. This generally leads to younger investors having no real strategy, often leading to investing in substandard companies or leading to a trading culture with a high turnover of holdings.
There should be very little difference in strategy of the retiree and the younger investor
My wealth has come from a combination of living in America, lucky genes and compound interest.
-Warren Buffett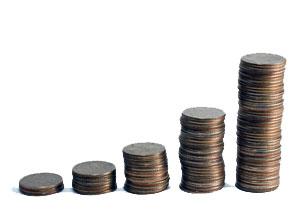 Being 22, I know that if history repeats itself, I will see several market declines of varying magnitude throughout my lifetime so I need a strategy that will perform over a long time period and make use of the advantage of time being on my side.
Firstly, the portfolio is 100% in equities as these have proven to outperform bonds over the long term. Although bonds can outperform stocks over certain time periods, and it is advocated by many to allocate money to bonds, the act of continually shifting allocation between stocks and bonds is just another way of trying to time the market and should be avoided.
Secondly, the portfolio should be made up of a core of strong companies with a long history of increasing earnings. I say earnings instead of dividends as certain companies can make better use of their own cash by not issuing a dividend. This includes reinvesting profits back into the business as seen from the likes of Berkshire Hathaway(NYSE:BRK.B) and Markel Corporation (NYSE:MKL), or companies that have increased earnings for many years but whose dividend records are not large. Apple (Nasdaq:AAPL) would come into this category as it has only consecutively grown its dividend since 2012, yet it has a huge cash position that would allow it to increase the dividend for years to come.
I believe this 'core' should comprise approximately 80-85% of the portfolio, leaving the remaining 15-20% in more risk averse companies. This could involve much smaller but high growth companies, or taking advantage of special situations. However, any positions entered should be taken with a view to a long holding period.
Current Holdings
| | |
| --- | --- |
| Core Holdings | No. of shares |
| Aberdeen Asset Management OTCPK:ABDNY | 424 |
| Apple | 53 |
| Coca Cola | 28 |
| Davita Healthcare DVA | 37 |
| Gilead Sciences GILD | 27 |
| Rolls Royce OTCPK:RYCEF | 296 |
| Wells Fargo WFC | 18 |
| IBM IBM | 11 |
| Other | |
| Transocean RIG | 168 |
| FeverTree* OTC:FQVTF | 88 |
| General Motors GM | 50 |
*This is a small cap trading on the UK AIM under the ticker FEVR
As you can see the vast majority is made up of mid-large cap companies with a good history of earnings increases. All of these companies, apart from Davita, pay a dividend.
The 'other' section is made up of:
1) Transocean, an offshore drilling contractor. Trading at a substantial discount to book value, this company should benefit significantly in an oil price recovery.
2) FeverTree is a UK company that sells both premium tonics and ginger ales that has been growing sales by over 71% YoY, showing strong growth in all markets. This has become a serious contender to Schweppes's tonics and ginger ales that are owned by Coca Cola. In addition, British Airways has also revealed that it is now selling FeverTree tonic instead of Schweppes on its flights. Last year it sold over 2.1m gin and tonics so this could significantly increase sales and international exposure.
3) General Motors has been growing EPS significantly over the past year without much movement in the share price. I believe it is significantly undervalued, also allowing investors to collect an approximately 5% dividend yield.
Conclusion
I believe that younger investors should follow a long term approach of building a core of strong companies with a long history of earnings growth that is preferably backed up with a history of consecutive dividend growth. A small percentage should be allocated to companies that present special situations, deep value or present significant growth, as long as it is backed up with earnings. There is no need for a younger investor to keep trying to find the next 'big thing' when you have the huge advantage of time on your side to aid the power of compound interest.
Thank you for reading. If you would like to see more articles or would like to follow the progress of my portfolio please click 'follow' at the top of the page.
Disclosure: I am/we are long AAPL, ABDNF, BAC, KO, DVA, GM, FQVTF, GILD, IBM, WFC.
I wrote this article myself, and it expresses my own opinions. I am not receiving compensation for it (other than from Seeking Alpha). I have no business relationship with any company whose stock is mentioned in this article.
Editor's Note: This article discusses one or more securities that do not trade on a major U.S. exchange. Please be aware of the risks associated with these stocks.