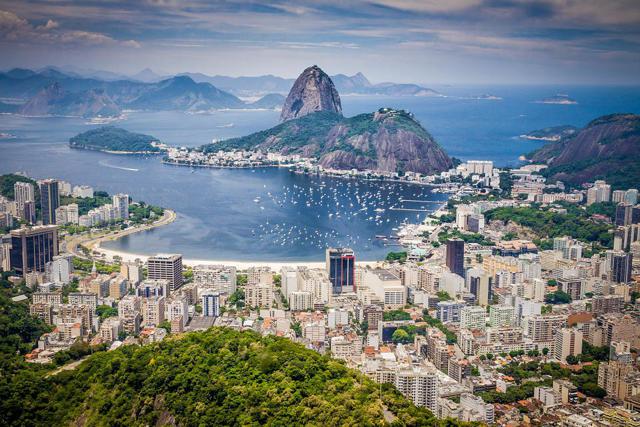 The emergence of the Zika virus in Brazil could have an incredibly negative effect on the economy of this embattled South American giant. In light of this we see further weakening of the Brazilian real (NYSEARCA:BZF) in 2016 versus the U.S. dollar (NYSEARCA:UUP) and have opened up a short position. For us, the U.S. dollar is the obvious choice to short it against. The combination of it being highly liquid and the possible Fed rate hikes makes is the reason we like it. Arguably, shorting it against the British pound could be just as good, but we have a preference for the U.S. dollar.
The Zika virus outbreak is at epidemic levels. The virus is thought to have infected over 1.5 million Brazilians in less than a year and President Rousseff has admitted it is losing the battle. This is terrible news for the economy, in our opinion, as it has been estimated that the total contribution of tourism to the Brazilian economy was 9.6 percent in 2014 and is expected to have risen 1.2 percent in 2015 as the chart below shows.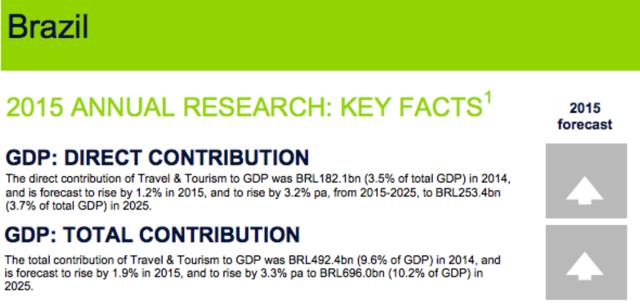 Sourced from wttc.org
The Brazilian economy has been shrinking for the last couple of years. In September 2015 it reported annual GDP growth of negative 4.5 percent. If tourism drops the consequences will be dire and we could be about to see a depression in the land of the carnival. 2016 was supposed to be a year of celebration with the Olympics taking centre stage, but it is becoming anything but this and is at risk of being a lost year. The government is cautioning its citizens against getting pregnant whilst the Zika outbreak is still rife, due to the dangers posed by the virus. The long-term ramifications of this in a country which is seeing its birth rate trending downwards already could be quite serious. President Rousseau is not giving up the fight. She has said she intends to use the military, public officials, and every technological and financial resource she has to destroy the mosquito breeding grounds. Armed with chlorine, they will embark on a national cleansing of sorts in the hope to get the situation under control.
The loss of tourism is not just going to hurt the Brazilian economy and its currency; there are a couple of multinational companies that may feel the brunt of the loss of tourism if it does eventuate. French hotel group Accor SA Ltd (OTCPK:ACRFF), with its 32,000+ rooms across Brazil, has the largest presence in Brazil of all international hotel chains. If demand drops from lower tourism numbers, then we would fully expect a meaningful drop in revenue from the segment. This could cause further declines in its revenue which has been decreasing in the last five years. Although the chart shows revenue in U.S. dollars, the same trend can be seen when reported in euros also. Another hotel chain with a reasonably strong presence in the region is Choice Hotels International, Inc. (NYSE:CHH) which, as of 2014, had over 10,000 rooms in Brazil. Once again, we fear its revenue could be impacted negatively if tourism drops. We feel investors of these two companies should keep a close eye on developments in Brazil, and also for any outbreaks in other regions.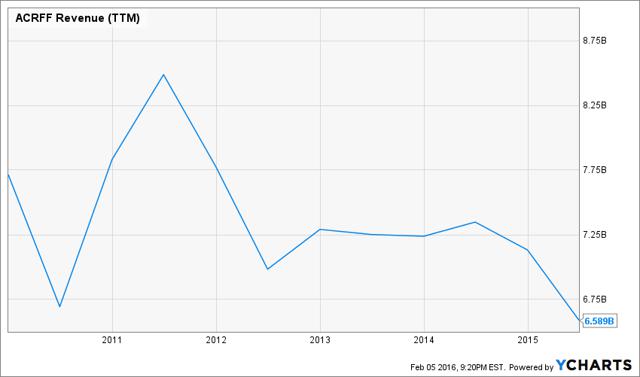 When we plug all of this together, we feel a very bleak picture is being painted for the short to mid-term future of the Brazilian economy and its currency. Because of this, we feel that shorting the Brazilian real against the U.S. dollar is a good move with limited downside risk. In the last twelve months the Brazilian real has shown high levels of weakness against the U.S. dollar and we believe this will continue to be the case throughout 2016 and into 2017.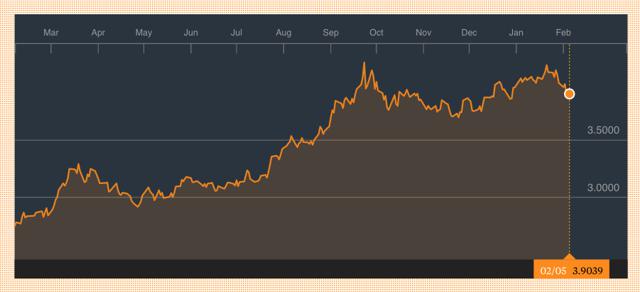 Sourced from Bloomberg.com
Deutsche Bank AG (NYSE:DB) issued a report recently explaining that they have concerns that Brazilian policy makers are being placed under political pressure to put economic growth ahead of the fight against inflation. Societe Generale believes that the currency will head to 4.4 real to the U.S. dollar within the next few weeks. We're not sure it will get there that fast, but we do have expectations that it will get to 4.25 in due course. This is representative of an 8.8 percent gain from its current trading level of 3.9039.
There is a danger that policy makers will try and combat inflation by raising rates, but we don't expect that to occur until late in 2016 at the earliest. For now, we feel this is a safe trade with strong gains for traders.
Best of luck with your trades.
Disclosure: I/we have no positions in any stocks mentioned, and no plans to initiate any positions within the next 72 hours.
I wrote this article myself, and it expresses my own opinions. I am not receiving compensation for it (other than from Seeking Alpha). I have no business relationship with any company whose stock is mentioned in this article.
Additional disclosure: Short Brazilian Real futures
Editor's Note: This article discusses one or more securities that do not trade on a major U.S. exchange. Please be aware of the risks associated with these stocks.