Insider buying can be an early signal of an interesting move in a company's stock. After examining the U.S. insider trades between 1-2-2016 and 5-2-2016 these stand out to me:
Huntington Bancshares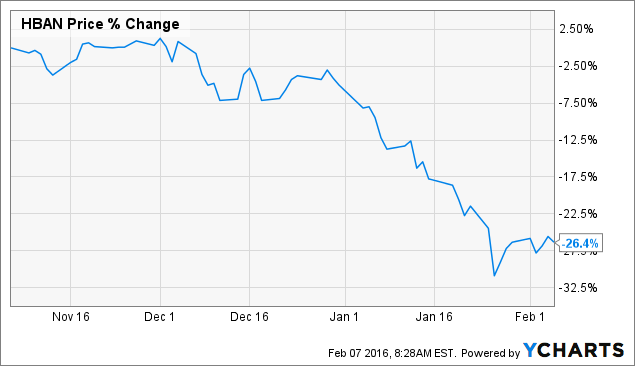 Huntington Bancshares (NASDAQ:HBAN) declined 25.39% over the past 3 months. Last week insiders started buying all at the same time, with Stephen Steinour, CEO, Howell Mccullough, CFO and James Dunlap, Regional Banking Group all snapping up a modest pack of shares. In light of executive compensation at Huntington the buys were quite modest; at best 1/7th of the CEO's 2014 compensation package who bought a millions worth. Steinour does have a good track record with timely insider buying and his purchases beat the market, but the track record isn't long enough and informative enough to rely on. Huntington is a retail and business bank in the Midwest trading at about 1.1x book value.
Brandywine Realty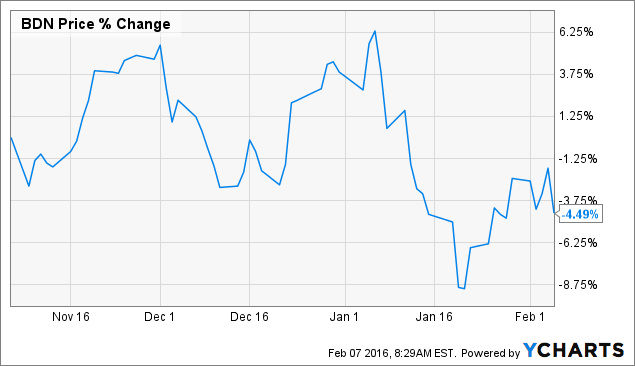 The insider buying at Brandywine Realty (NYSE:BDN) really jumped out at me because Tom Wirth, CFO, George Sowa, EVP, Jeffrey Devuona, EVP, William Redd, EVP, Daniel Palazzo, VP & CAO, Brad Molotsky, EVP & GC, George Johnstone, EVP & Operations and Gerard Sweeney, President and CEO all bought shares. In some cases they put about 20% of last years compensation in the stock. Brandywine Realty Trust is a publicly owned real estate investment trust investing mainly in offices and industrial properties. It trades at 1.17x book value.
Green Bancorp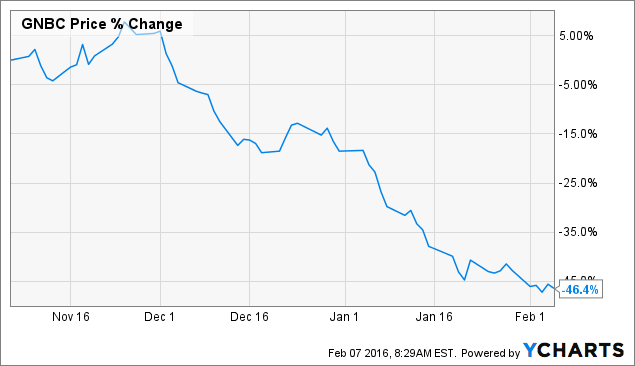 At Green Bancorp (NASDAQ:GNBC) , down 46% over the past 3 months, Donald Perschbacher, EVP/Corporate Chief Credit, Manuel Mehos, CEO, Geoffrey Greenwade, President/CEO and CFO John Durie bought shares. The CEO bought about ¼ worth of his 2014 compensation. This is a $253 million market cap, so pretty much under the radar and trading at only 0.6x book value.
Talmer Bancorp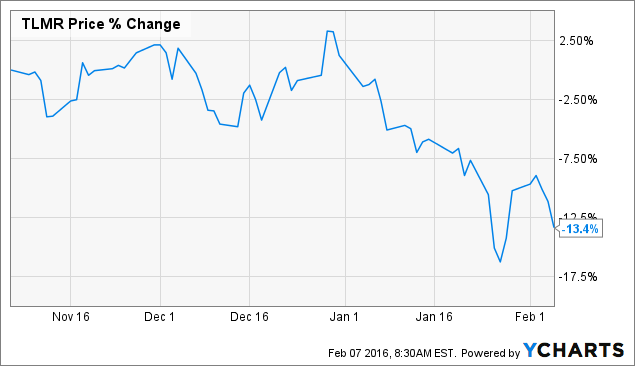 At Talmer Bancorp (NASDAQ:TLMR) Gary Collins, Director, Dennis Klaeser, CFO, Gary Torgow, Chairman, David provost, CEO and James T. Dunn, legal counsel, all bought shares after the stock is down 12%+ over the past 3 months. CFO Klaeser spent an amount roughly equal to his entire 2014 compensation package on Talmer shares. The legal counsels purchases are noteworthy because the company has been notified by several law firms of investigations into the fairness of the proposed sale of the company to Chemical Financial Corp. The regional retail bank trades at approximately 1.45x book.
CIT Group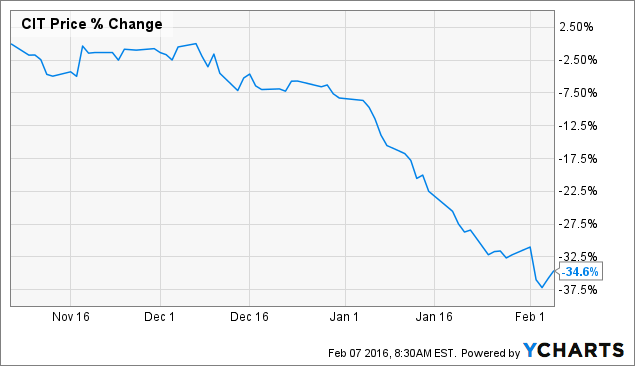 CIT Group (NYSE:CIT) declined 33%+ over the past 3 months. Last week the WSJ reported Hudson Executive Capital LP bought a small stake and started pushing the company to break-up. Also last week John Thain, CEO, Ellen Alemany, CEO and vice Chair and Steven Mnuchin all bought share packages. It's noteworthy that Steven Mnuchin will leave the company and cease to be an officer in March 2016. Thain will retire as CEO and Chairman of the Board by April 1, 2016. Curiously enough, they bought shares before leaving which is unusual behaviour. Steven Mnuchin is even buying $3 million worth of shares. CIT Bank specializes in commercial financing and leasing products; airplanes and railcars for example. The company trades at 0.51x book.
Mattress Firm Holding Corp
Between one year and ten months ago Director John Childs sold about $230 million worth of Mattress Firm Holding Corp shares (NASDAQ:MFRM). His timing was perfect as the stock didn't perform well subsequently: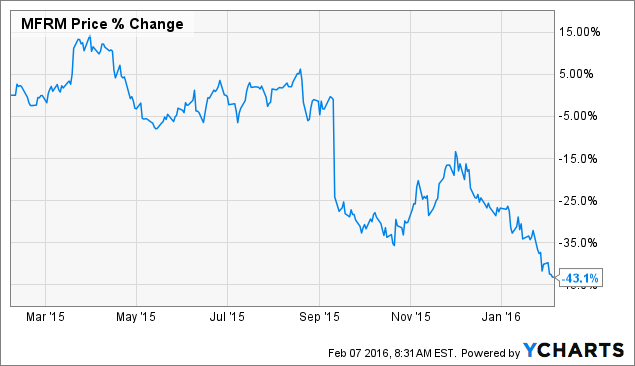 A few days ago, he bought almost $20 million worth of shares. Interestingly, he has a background in money management. Most notably private equity and managing fixed income. This is his bio as provided by Mattress Firm Holding Corp:
John W. Childs joined the Company as a Director in August 2007. Mr. Childs has been Chairman and Chief Executive Officer of J.W. Childs, one of the Company's affiliates, since 1995. From 1991 to 1995, Mr. Childs was Senior Managing Director of the Thomas H. Lee Partners and from 1987 to 1990 was a Managing Director of Thomas H. Lee Partners. Prior to 1987, Mr. Childs was associated with the Prudential Insurance Company of America for 17 years where he held various executive positions in the investment area, ultimately serving as Senior Managing Director in charge of the Capital Markets Group at which time he was responsible for Prudential's approximately $77 billion fixed income portfolio, including all the Capital Markets Group's investments in leveraged acquisitions. He is currently a director of Sunny Delight Beverages Co., Esselte Ltd. and Simcon, Inc. and was a director at Advantage Sales and Marketing, Inc. and CHG Healthcare Services, Inc. Mr. Childs's experience serving as a director of various companies, including his experience with Mattress Firm, and his expertise in private equity led to the conclusion that he should serve as a director of the Company.
Mattress Firm sells mattresses, it has a market cap of $1.2 billion and it trades at roughly 9x EV/EBITDA.
Disclosure: I/we have no positions in any stocks mentioned, and no plans to initiate any positions within the next 72 hours.
I wrote this article myself, and it expresses my own opinions. I am not receiving compensation for it (other than from Seeking Alpha). I have no business relationship with any company whose stock is mentioned in this article.