Welcome to the Yogurt Eating issue of M&A Daily
PepsiCo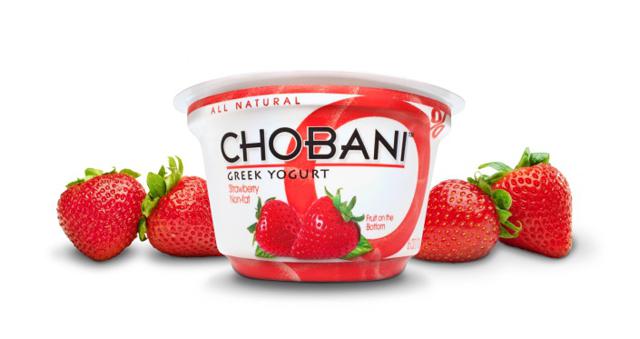 Chobani rejected a takeover offer from PepsiCo (NYSE:PEP). The company is advised by Goldman Sachs (NYSE:GS) on a potential sale. Pepsi wanted control, while the Greek yogurt maker wanted to maintain control and sell only a minority stake. Coca-Cola (NYSE:KO) also wants to invest in the company, but has been unable to reach terms. Another suiter is WhiteWave (NYSE:WWAV).
An issue for potential Greek yogurt suitors: lesbians. They appear in a Chobani ad, which has come under criticism. Too late. The yogurt-eating lesbian will be a part of the ad culture while the critics will become less and less common. The critical campaign by the professionally offended starts by saying that,
Chobani should be ashamed…
They won't be.
Lake Shore Gold
Tahoe Resources (NYSE:TAHO) is buying Lake Shore Gold (NYSEMKT:LSG). Each Lake Shore Gold shares will get 0.1467 Tahoe shares.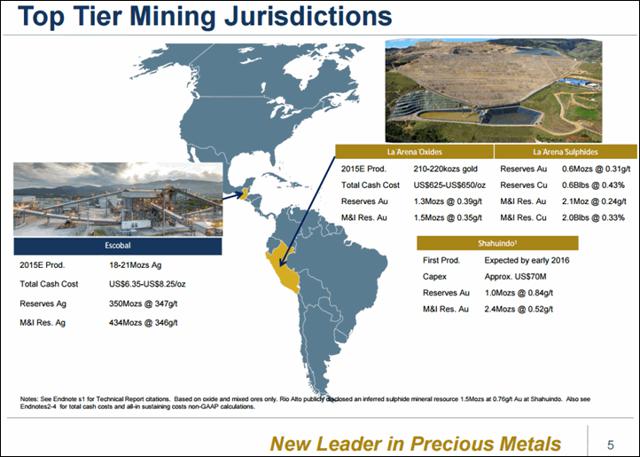 Apollos
Apollo Global (NYSE:APO) and a consortium of investors agreed to buy Apollo Education (NASDAQ:APOL), no relation, in a $1.1 billion cash deal. APOL holders get $9.50 per share. The deal will probably close by September. If it successfully closes by then, the $0.84 net arbitrage spread will offer a 17% annual return.
TECO
HSR expired for the Emera (NYSEMKT:EMA) acquisition of TECO (NYSE:TE). The $0.83 net arbitrage spread offers an 8% annual return if the deal clsoes by July.
Sirona
Sirona (NASDAQ:SIRO) management expects its acquisition by DENTSPLY (NASDAQ:XRAY) to close later this quarter. The $0.39 net arbitrage spread offers a 5% annual return if the deal closes by March.
SanDisk
The definitive proxy was filed for the Western Digital (NYSE:WDC) acquisition of SanDisk (SNDK).
Heartland Payment
The S-4 was filed with the SEC for the Global Payments (NYSE:GPN) acquisition of Heartland Payment (HPY). The $0.83 net arbitrage spread offers a 3% annual return if the deal closes by June.
Solera
Solera (NYSE:SLH) launched a $1.9 billion offering of senior unsecured notes for the acquisition by Vista Equity. The $1.44 net arbitrage spread offers a 20% annual return if the deal closes next month.
Outerwall
Outerwall (NASDAQ:OUTR) is being targeted by activist investor Engaged, which owns 14% of the company. Engaged would like to see better control over costs, a higher dividend, and the consideration of a sale. Board nominations can be made starting March 12 and are due by April 12.
KLA-Tencor
KLA-Tencor (NASDAQ:KLAC) entered into a memorandum of understanding with shareholders regarding its acquisition by Lam (NASDAQ:LRCX). The $1.56 net arbitrage spread offers a 6% annual return if the deal closes by July.
Cablevision
The New York Public Service Commission filed comments expressing concern with the Altice (OTCPK:ATCEY) acquisition of Cablevision (NYSE:CVC). The $3.29 net arbitrage spread offers a 25% annual return if the deal closes by July.
NewBridge
NewBridge Bancorp (NASDAQ:NBBC) signed a memorandum of understanding with shareholders in connection to the acquisition by Yadkin (NYSE:YDKN).
Yahoo!
The CEO of Verizon is considering a bid for Yahoo! (YHOO). More to come in future editions of M&A Daily…
Done deal.
73% of Canadian Oil Sands (OTCQX:COSWF) shares were tendered in the Suncor (NYSE:SU) offer. Suncor extended the offer until 7 pm ET on February 22 for other shareholders to tender.
Elsewhere on Seeking Alpha
Disclosure: I am/we are long TE, SNDK, SLH, CVC, YHOO, FAV, EMC, SYT.
I wrote this article myself, and it expresses my own opinions. I am not receiving compensation for it (other than from Seeking Alpha). I have no business relationship with any company whose stock is mentioned in this article.
Additional disclosure: Chris DeMuth Jr and Andrew Walker are portfolio managers at Rangeley Capital. Rangeley invests with a margin of safety by buying securities at deep discounts to their intrinsic value and unlocking that value through corporate events. In order to maximize total returns for our investors, we reserve the right to make investment decisions regarding any security without further notification except where such notification is required by law.
Editor's Note: This article discusses one or more securities that do not trade on a major U.S. exchange. Please be aware of the risks associated with these stocks.