Star Wars, Marvel and Monopoly, oh my! These are just a few names that Hasbro (NASDAQ:HAS) has licensing deals with. As you know Hasbro is one of the three toy companies that I like to trade when the fundamentals set up properly, in addition to Mattel (NASDAQ:MAT) and JAKKS (NASDAQ:JAKK). Many of these names are event driven stocks that can be traded, but every now and again a 'toy-cycle' presents itself where there are years of upcoming movie and TV show related products that are to be expected to boost sales significantly. I am of the opinion that were are in such a cycle now. All three toy companies have been good stocks to own over the last few years, but in many cases, they are better for traders. Traders do well from a very strong consumer that has a catalyst (such as a Star Wars film) that can help drive sales, particularly during the holiday season. For investors, these catalysts help, but when we string together a number of them we have the so called 'toy-cycle'. Once in a while a standalone toy or game turns out to be a home-run unexpectedly, but as time goes on, these companies rely on children and their desire for toys. And one way to drive the demand is to latch on to licensing deals which Hasbro has done exceptionally well.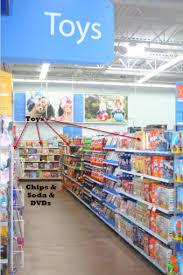 Source: Consumerist.com
Now, I do want to briefly point out that we have seen the companies move away from traditional toys and board games into more interactive products. The traditional toy industry is alive and well, but technology has led to a paradigm shift in how children are able to play. In many cases this shift has led to new ways to play, most notably via electronic/computer-based toys, or other complex products. The key, however, is recognizing that demand will ebb and flow, as will the strength of the consumer. Picking your spots in these names is the key, and I think we are in a strong spot.
In this article, I will discuss Hasbro, specifically honing in on its most recent performance and trading fundamentals. Relative to JAKKS and Mattel, Hasbro is not the most expensive when it comes to current valuation. This is an important place to start. Hasbro trades at 21.3 times earnings, whereas Mattel trades at 29.9 times earnings, but JAKKS trades at just 14 times earnings. But I contend that unless one of the companies has an incredibly lucrative deal in place, they tend to trade in a similar fashion, chart-wise. Although, JAKKS has been crushed of late while Mattel and Hasbro are doing better.
That said, what can we expect looking ahead? Hasbro has released its most recent earnings report and it reveals some clues about the consumer and threats to the company, but also, coupled with Mattel's earnings, provides a basis for where the sector may be heading. Now considering the holiday shopping season was rather strong I expected to see some good numbers out of the toy companies; much needed after the relatively weak demand in Q3 and currency issues. Well Hasbro reported a strong quarter. It delivered top line and bottom line beat versus analyst estimates. Net revenues for Hasbro's Q4 were 13% higher year-over-year. Revenues were $1.47 billion beating estimates by a strong $100 million.
Now, as I have discussed in most articles this earnings season, the strong dollar has been a major issue for many domestic companies with international sales. It has, of course, impacted Hasbro which does a lot of international businesses. So if we look at revenues on a constant dollar basis, it would back out a $128.1 million impact. In this case, net revenues were actually up 23%. That is incredible strength in sales. Net earnings for the quarter were $175.8 million or $1.39 per share, compared to $169.9 million or $1.34 per share last year. This is a solid improvement year-over -year. On an adjusted basis, earnings were $154.9 million or $1.22 per share. As a whole as reported earnings beat estimates by $0.09.
So sales are pretty strong and the company is managing expenses leading to strong earnings. But is there strength globally? Well digging a little deeper into the performance, we see that Hasbro's U.S. and Canada segment brought in net revenues of $2.23 billion for the entire year 2015 compared to $2.02 billion for the entire year 2014. This is a 10% increase year-over-year. Solid. There was growth in the Boys and Preschool product categories but saw some declines in the Games and Girls categories. The segment reported operating profit of $430.7 million. This is a nearly 30% gain from the $334.7 million in 2014.
Internationally, things were not as strong. Much of the weakness came out of Europe. As a whole, net revenues were $$1.97 billion compared to $2.02 billion in 2014. Growth in the Preschool and the Boys categories were more than offset by declines in the Games and Girls categories. On a regional basis, any growth was masked by currency issues in Europe, Asia and Latin America. However, the key is to look at this on a constant dollar basis. Excluding an unfavorable $379.4 million impact of foreign exchange, net revenues in the International Segment grew 16%, increasing 18% in Europe, 15% in Latin America and 11% in Asia. On a constant dollar basis the International Segment operating profit was $302.1 million, an increase of 12% versus 2014.
Turning to the Entertainment and Licensing segment, this key business division saw net revenues that declined year over year. Net revenues were $244.7 million compared $219.5 million in 2014, jumping 11%%. For the most part this was due to a multi-year streaming deal for Hasbro Studios television programming as well as numerous licensing deals throughout the year. This segment did see an increase in operating profit to $76.9 million compared to $60.6 million in 2014, a rise of 27%. Commenting on the quarter, Brian Goldner, Hasbro's president and CEO stated:
"Hasbro's global teams delivered another year of revenue, operating profit and earnings growth supported by our diversified brand portfolio, story-led initiatives and strong global execution. On a constant currency basis, our growth accelerated in 2015 and we began 2016 with positive momentum and good visibility to growth drivers for this year and beyond. In 2015, we overcame an unprecedented impact from foreign exchange translation, both on the top and bottom line, while driving strong consumer demand and engagement as well as gaining share in markets around the world."
Looking ahead, I continue to like the company. Of course as we know the company did land a big deal to have toys for the Star Wars: The Force Awakens movie, and that drove some revenue power. The company is fundamentally strong as a whole and is delivering in a tough environment. It has long been reliable. I love the shareholder-friendly nature of the company. Hasbro paid $225.8 million in cash dividends to shareholders during 2015. The company also just boosted its dividend 11% to $0.51 per share quarterly. On top of the nice dividend, the company also has a repurchase plan in place. In 2015, Hasbro repurchased approximately 1.25 shares of common stock at a total cost of $84.9 million and an average price of $68.01 per share. The company still has $479.3 million available in the current share repurchase authorization. The stock is a winner. As the market pushes the name lower, consider doing some buying.
Note from the author: Christopher F. Davis has been a leading contributor with Seeking Alpha since early 2012. If you like his material and want to see more, scroll to the top of the article and hit "follow." He also writes a lot of "breaking" articles that are time sensitive. If you would like to be among the first to be updated, be sure to check the box for "Real-time alerts on this author" under "Follow."
Disclosure: I/we have no positions in any stocks mentioned, but may initiate a long position in HAS, JAKK over the next 72 hours.
I wrote this article myself, and it expresses my own opinions. I am not receiving compensation for it (other than from Seeking Alpha). I have no business relationship with any company whose stock is mentioned in this article.