This article is about Harley-Davidson Inc. (NYSE:HOG) and why it's an income investment with fair turnaround company that's 5.5% of The Good Business Portfolio. Harley-Davidson Inc. is the leading maker of heavyweight motorcycles and also produces a line of motorcycle parts and accessories. The following topics will be discussed: The Good Business Portfolio Guidelines, Total Return, Earnings, Company Business and Takeaways and Recent Portfolio Changes.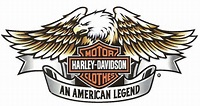 Good Business Portfolio Guidelines
Harley-Davidson Inc. passes 10 of 10 Good Business Portfolio Guidelines. These guidelines are only used to filter companies to be considered in the portfolio. There are many good business companies that don't break many of these guidelines but will still not be considered for the portfolio at this time. For a complete set of the guidelines, please see my article "The Good Business Portfolio: All 24 Positions." These guidelines provide me with a balanced portfolio of income, defensive and growing companies that keeps me ahead of the Dow average.
Harley-Davidson Inc. is a large-cap company with a capitalization of $8.5 billion. Harley-Davidson Inc.'s competitors are smaller companies but have stepped up the competition with lower prices; Harley-Davidson Inc. is the king of the big bikes.
Harley-Davidson Inc. has a dividend yield of 3.4% that has been increased 6 years since the great recession. Recently, the dividend has been increased from $0.31/quarter to $0.35/quarter, a 13% increase. Harley-Davidson Inc. is therefore a good choice for the dividend income investor and its dividend is very safe. The average payout ratio is 25% over the past five years. Mr. Market is not giving Harley-Davidson Inc. credit for the unique product line and reductions in cost over the last few years. There good cash flow leaves plenty of cash remaining for investment in new bikes and share buybacks after paying its high dividend.
I also require the CAGR going forward to be able to cover my yearly expenses. My dividends provide 3.1% of the portfolio as income and I need 1.9% capital gain in addition for a yearly distribution of 5%. Harley-Davidson Inc. has a three-year CAGR of 11% well above my overall requirement. Looking back five years, $10,000 invested five years ago would now be worth $11,000 today (from S&P Capital IQ). This makes Harley-Davidson Inc. a good investment for the income investor with the addition of small growth in the next couple of years. Institutional investment is high at 83% which could lead to a bit of volatility up or down.
Harley-Davidson Inc.'s cash flow is great at $1.04 billion which leaves Harley-Davidson Inc. with plenty of cash, allowing it to pay its high dividend and have cash left over for share buyouts and company investment. Management just increased stock buyback to 29 million shares, this should put a floor under Harley-Davidson Inc. as it uses its cash flow to buy its own shares cheaply and increase earnings per share.
S&P Capital IQ has a four-star rating or buy with a price target of $50.0. This makes it very under priced at present and a good choice for the income investor in addition to moderate turnaround in the worldwide motor cycle business.
Total Return and Yearly Dividend
The Good Business Portfolio Guidelines are just a screen to start with and not absolute rules. When I look at a company, the total return is a key parameter to see if it fits the objective of The Good Business Portfolio. Harley-Davidson Inc. had lower total return than the Dow baseline in my 37-month test period. I chose the 37-month test period (starting January 1, 2013) because it includes the great year of 2013, the moderate year of 2014, the small loss year of 2015 and the losing year of 2016 YTD. I have had comments about why I do not compare the total return to the S&P 500 average. I use the Dow average because the Good Business Portfolio has six Dow companies in it and is weighted more to the Dow average than the S&P 500. Modeling the Dow average is not an objective of the portfolio but just happened by using the 10 guidelines as a filter for company selection. The poor total return of Harley-Davidson Inc makes it appropriate for the moderate turnaround investor that also wants a good dividend while they wait, that will keep you well above inflation. DOW's 37-month total return baseline is 23.67%
| | | | |
| --- | --- | --- | --- |
| Company Name | 37 Month total return | Difference from DOW baseline | Yearly Dividend percentage |
| Harley-Davidson Inc. | -8.9% | -32.57% | 3.4% |
Last Quarter's Earnings
For the last quarter, Harley-Davidson Inc. reported earnings on January 28, 2016 that beat expected at $0.22 compared to last year at $0.35 and expected at $0.20. Revenue was lower than expected by $20 million at $1.18 billion. This was a fair report showing earnings above expected but Mr. market took Harley-Davidson Inc. down on some weak forward statements. Earnings for the next quarter are released in late April and are expected to be at $1.30 compared to the last year at $1.27. Harley-Davidson Inc. has a revenue head wind of 3.8% due to the strong dollar but has good growth potential going forward with increasing foreign sales.
Business Overview
Harley-Davidson, Inc. is the parent company for the groups of companies doing business as Harley-Davidson Motor Company (HDMC) and Harley-Davidson Financial Services (HDFS). The company operates in two segments: the Motorcycles & Related Products (Motorcycles) segment and the Financial Services segment. The Motorcycles segment consists of HDMC, which designs, manufactures and sells street-legal Harley-Davidson motorcycles, as well as a line of motorcycle parts, accessories, general merchandise and related services. The company's products are sold to retail customers through a network of independent dealers. The Financial Services segment consists of HDFS, which provides wholesale and retail financing, and insurance and insurance-related programs to Harley-Davidson dealers and their retail customers. The Company conducts its business around the world, including in North America, Europe, the Middle East and Africa (EMEA); Asia-Pacific, and Latin America. Harley-Davidson, Inc. management projected an increase of motor cycle shipments of 1% -3% in 2016. Harley-Davidson, Inc. also has a head wind because of the strong dollar but in the long term should turnaround and grow its business at a fair rate.
Takeaways and Recent Portfolio Changes
Harley-Davidson Inc. is a dividend income and moderate turnaround choice long term with better growth as they start to increase foreign sales. At the last earnings call Harley-Davidson Inc. estimated they will ship 269K-274K motorcycles in 2016 a 1-3% increase. Considering Harley-Davidson Inc. stock price and its turnaround possibilities Harley-Davidson Inc. will be held by the portfolio and let it grow until it gets above my normal trim point of 8% of the portfolio. Harley-Davidson Inc. has a high dividend of 3.4% providing the dividend income investor with a reasonable entry point to lock in this high yield with moderate growth in the long term. If you don't already have a position in the motorcycle sector Harley-Davidson Inc. may be a buy for your portfolio but you should be patient as the sales start to grow slowing in the long term.
Bought Freeport-McMoRan Inc. (NYSE:FCX) and increased its percentage in the portfolio to 0.5%. This is now a deep value play for the portfolio. The Good Business Portfolio embraces all styles of investing, so FCX is the first deep value company to be increased in the portfolio. FCX 's up potential is great as the copper price should start to stabilize and then start to go up as demand becomes larger than supply in the long term. Copper price is up a bit at $2.12/pound compared to the low in January 2016 low of $1.95/pound.
The Good Business Portfolio generally trims a position when it gets above 8% of the portfolio. Home Depot (NYSE:HD) is 8.4% of portfolio, Johnson & Johnson (NYSE:JNJ) is 8.5% of the portfolio, Boeing (NYSE:BA) is 8.1% of the Portfolio, Altria (NYSE:MO) is 7.8% of the Portfolio and L Brands Inc. (NYSE:LB) is at 7.4% of the portfolio.
Therefore, HD, JNJ, and BA are now in trim position. After the earnings are out, HD may be trimmed if it's still well above 8% and let the other winners run a bit more.
I have written individual articles on CAB, JNJ, EOS, LB, GE and HD and other companies in The Good Business Portfolio, and other companies the portfolio is evaluating. If you're interested, please look for them in my list of previous articles.
Of course, this is not a recommendation to buy or sell, and you should always do your own research and talk to your financial advisor before any purchase or sale. This is how I manage my IRA retirement account, and all opinions on the companies are my own.
Disclosure: I am/we are long JNJ, HOG, BA, LB, HD, MO, FCX.
I wrote this article myself, and it expresses my own opinions. I am not receiving compensation for it (other than from Seeking Alpha). I have no business relationship with any company whose stock is mentioned in this article.