Introduction
Last month, I wrote an article wherein I recommended to take a position in the senior debt issued by Fagron (OTC:ARSUF), as these mom & pop bonds were oversold due to nervous reactions by the bondholders. I argued the company was still profitable, was still generating a positive free cash flow, and that all issues were caused by breaching a financial covenant. I argued Fagron would have to complete a capital raise to repair its balance sheet, and that the bondholders would very likely be repaid in full when the bond is due in July 2017.
Fagron is a Belgian company, listed on Euronext Brussels. The ticker symbol is FAGR, and the average daily dollar volume is approximately $1.5M. The bonds are also listed on Euronext Brussels.
The financial results were worse than I expected, but the capital raise is good news for creditors
I was looking forward to see a more detailed plan from Fagron on how it intends to tackle its covenant breach, and after seeing the most recent trading update for the financial year 2015, more details have emerged.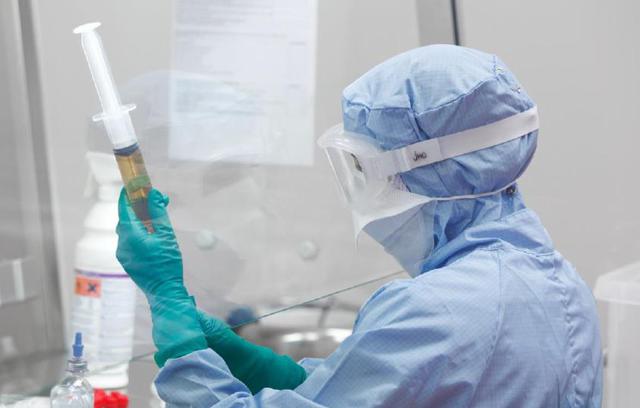 Source: company presentation
Let's first briefly discuss the financial results and the company's net debt position. The REBITDA (the EBITDA before taking non-recurring results into consideration) in 2015 came in at 106.5M EUR ($118M) which is on the lower side of the 105-115M EUR guidance. As you might remember, the financial covenant stipulated the company was allowed a leverage of up to 3.25 times its REBITDA. In Fagron's case, this basically means the total net debt was allowed to be 346M EUR $384M). That's quite a lot of debt, but Fagron ended the year with much more debt.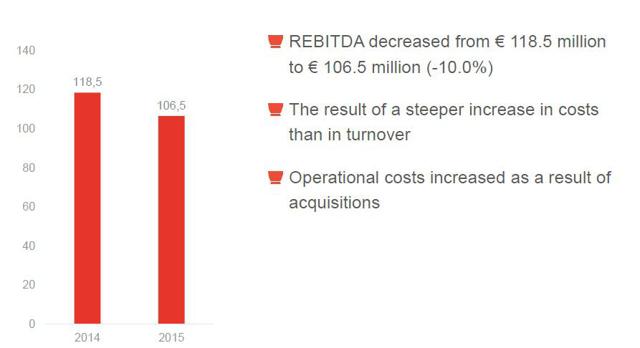 Source: company presentation
Indeed, the total net debt increased by in excess of 80M USD to 524M EUR (approximately $580M), and that was higher than the 435M EUR ($470M at the time of the original article) I was anticipating, as the currency effects had a bigger impact than I expected. Fortunately Fagron doesn't intend to pay a dividend over the financial year 2015 (which is also something I would have been extremely opposed to, as Fagron's first and only priority should be to repair the balance sheet).
Based on the year-end net debt position and the REBITDA, Fagron will be required to reduce the net debt by 178M EUR ($198M) in order to fall within the financial covenants again. And this will happen, as Fagron has announced a 220M EUR ($245M) recapitalization plan, going the extra mile to make sure that it has some financial flexibility.
The bondholders will be just fine, but I'm unsure whether or not to participate in the capital raise
Fagron hasn't announced the definitive details of the capital raise just yet, but it seems to be a two-step approach. The company is in discussions with private parties that have indicated to purchase a stake at a 30 day average price, on the condition this average price is lower than 7 EUR/share ($7.75). I would expect this to be the first phase, followed by a public capital raise through a rights issue.
It's unlikely the private parties would be willing (or even be allowed) to acquire the entire 220M capital raise, as according to the Belgian law, anyone who buys a 30% stake in a company has to make a buyout offer on the remaining shares.
Even though the final details have not been announced yet, it does allow me to get a better view on the situation. Should the average share price be approximately 5.5 EUR/share ($6.1), I would expect the private parties to pump 80M EUR ($89M) in the company (receiving 15M shares in return). This would increase the total share count to 47M shares.
In a second phase, a rights issue will be necessary to raise the remaining 140M EUR ($156M), and it's not unlikely this will result in a 1:1 rights issue whereby the new stock would be priced at 3-3.5 EUR/share. That's a low price, but Fagron simply cannot afford to price its rights issue higher as it has to be a success. Should the rights issue indeed happen at a 1:1 rate, one can look forward to see Fagron having 95 million shares, 200% more than today's share count.
From the bondholder's perspective, this is a great move. Exactly as I predicted, Fagron is tackling its net debt position and the covenant breach by tapping the equity markets, and my confidence to see the bonds being repaid in full on the maturity date has now increased. The market seems to be agreeing with me because since the previous article, the price of the bonds has increased from 88% to 94.3% as of at the close on Friday.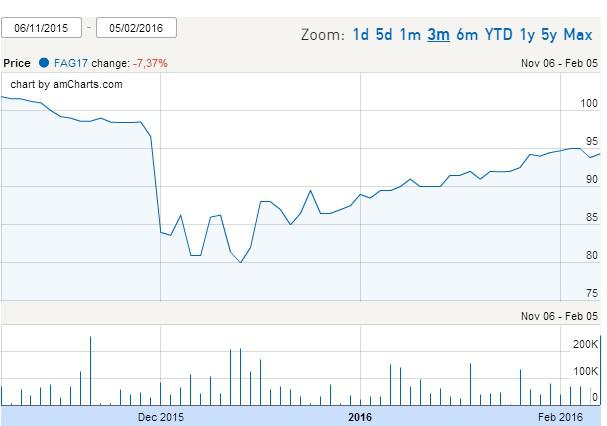 Source: Euronext Brussels
Unfortunately I was unable to buy as much debt as I wanted to, but the risk/reward ratio now seems to have improved, as the YTM (the reward) is still a respectable 8% whilst the risks are much lower.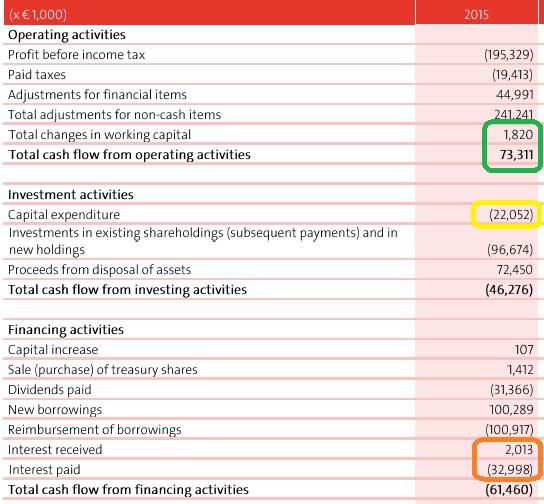 Source: financial statements
However, as you might remember, I also own common shares. And even though I'm willing to support the company in any rights issue, I will have to make sure it makes sense to do so. The free cash flow in FY 2015 was very disappointing at 18.5M EUR ($21M). Fortunately the capital raise will have a positive consequence on the cash flow statements, as the interest expense will very likely fall by 10M EUR ($11M) per year whilst Fagron also announced a cost savings plan that will shave off 10M EUR ($11M) of its annual operating costs. So after completing the capital raise, Fagron should be able to generate close to 40M EUR/year ($45M) in free cash flow, or 0.42/share ($0.47) (using a new share count of 95M shares). Again, the price of the rights issue has not been announced yet, but should the new shares be priced below 4 EUR/share ($4.45), I would be interested in participating (and of course, there are some moving parameters here as a higher issue price would reduce the total amount of outstanding shares, thus boosting the FCF/share).
Investment thesis
I feel very confident the senior bonds will be repaid in full on the maturity date in July 2017. As expected, the company has been working on an extensive recapitalization plan and plans to raise almost US$250M in cash from its common shareholders. This will put the company back on track to meet the financial covenants again.
The acute risk will be taken care of and the common shareholders will foot the bill to repay the senior debtholders.
Disclosure: I am/we are long ARSUF.
I wrote this article myself, and it expresses my own opinions. I am not receiving compensation for it (other than from Seeking Alpha). I have no business relationship with any company whose stock is mentioned in this article.
Additional disclosure: I have a long position in the common shares and senior debt of Fagron