source: freeMalaysiatoday.com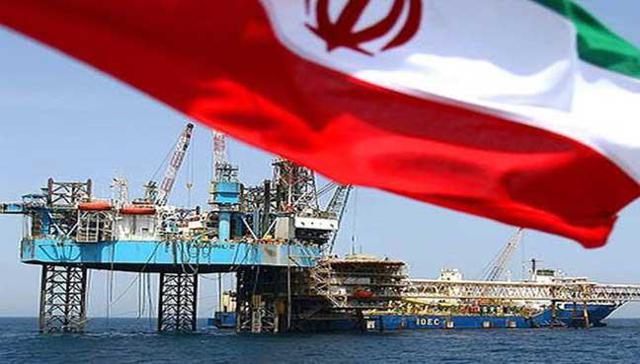 With the global supply of oil already exceeding demand by over 1 million bpd, the news from Iran's oil ministry news agency that it has already sold over 300,000 barrels of oil to Europe, with the stated goal of quickly ramping it up to 500,000 bpd.
Bijan Zanganeh, Iran's Oil Minister, said over the weekend a contract will be finalized on February 16 with Total S.A. (NYSE:TOT) to deliver 160,000 bpd to Europe.
Zanganeh said this according to news agency Shana:
Based on the contract signed between the National Iranian Oil Co and France's Total, it was agreed that Total will buy 160,000 bpd of crude oil from Iran to be delivered in Europe.
Italian companies Eni and Sara were also cited as having an interest in Iranian oil, with Eni looking to acquire 100,000 bpd from Iran, and Saras another 60,000 to 70,000 bpd.
A specific date wasn't released concerning the Italian companies; it was defined as getting together in the "near future" to talk about the specifics of an agreement.
At the time Iran had sanctions imposed against it, production levels had surpassed 3 million barrels per day. That dropped to just over 1 million barrels per day at the time sanctions were lifted by the U.S.
Iran's short and long term production goals
As with everything in the oil business, especially in the Middle East, you never know what is hyperbole and what is based in reality. With that in mind, I have no doubt Iran does have a goal of exporting at least 500,000 bpd as soon as possible.
Officials in the recent past have said it wants to bring the total to 1 million bpd by the end of 2016. If it is able to technically handle that amount by that time, I believe it will do so. It will probably take longer than that to return to that level. As things are now, I would look more to the middle of 2017 as a more realistic time frame to bring it to that level.
To expedite the process, Iran is offering better terms with its development contracts. This is to offset some of the effect the sanctions had on investment and the length of time the low-price oil environment may last.
Although it needs investment in all its oil sectors, I think it's probably going to push for upstream development in the near term, and work on downstream development secondarily.
With Saudi Arabia being its bitter enemy and its own economy needing catalysts to reverse direction, I think we'll see easier terms to jumpstart the process. That will be good news for those companies vying for Iran's business, although it could take longer to be beneficial because of the low price of oil.
Once a deal is struck on February 16 with Total, it'll give a benchmark to work from going forward. It could provide an offsetting catalyst for higher-priced oil if it sells it at a much lower price to attract even more investors and sellers.
We may not get the final figures of those contracts until November because of the postponement of an oil conference planned for February in London, scheduled for the purpose of shedding more light on what the new contracts will entail. The pressure to postpone reportedly came from the U.S., based upon waiting until the overall nuclear deal was completed finalized.
Oil price consequences
There are two things to consider with the increase in Iranian oil production. The first is the impact on the price of oil before the exports even begin, which will happen soon as the market adjusts to the additional oil supply. That should happen soon, if it hasn't already started to have an impact.
The second will of course be the actual exports themselves, which will have an immediate impact on supply and prices.
The next earnings report from the companies getting in early should offer some insight into the terms of the deals. They may not reveal the exact terms, but we should be able to figure out closely what those terms were from the data released. Margin should be one factor, assuming the selling price is below market. Some improvement there by Total would point to that being the case, even if the spread isn't specifically known.
With a lot of the focus being on the fictitious supply cut agreement between Russia and OPEC, Iran has been ignored by the market, which I think may have caused it not to be priced in yet. That is going to change, and I would expect the closer we get to the agreement date, the more downward pressure it'll put on the price of oil.
OPEC supply outlook
A lot has been made in the media about OPEC members pushing for a supply cut, but that has only been from a few members. Those that count most, specifically Iran, Iraq and Saudi Arabia, have no interest in cutting supply, as Iraq has been producing at high levels, and after Russia calling its bluff, Saudi Arabia has shown it never had any intention of cutting production.
Indonesia will add more supply from OPEC, and if Libya's two factions are able to come to an agreement, it will also add more supply to the market.
The point is the idea OPEC is looking for ways to cut supply is mostly a media fabrication based upon a few countries with high production costs using the media to pressure the cartel to cut production.
OPEC is only a shadow of its former self when considering it as a unified body. The emergence of shale oil to global supply has changed the market dynamic, and it has become every country for itself under the new threat. It doesn't matter what these countries say through the media, their actions clearly show this is now the reality.
Conclusion
Demand for oil in the U.S. and China has been downwardly revised for 2016, as have emerging markets. The global economy is slowing down, and this is likely to continue on into 2017 at minimum.
The idea of a rebalancing taking place because of growing demand under the current export levels, is a weak thesis and outlook. It's not based upon the facts as we know them now.
Iran is only going to increase the supply problem, and if demand falls further than the downward revision points to, the price of oil could fall much further. If storage ever becomes a real problem, we will see fall to levels very few believe it would ever again.
Looking to a significant decrease in U.S. shale production isn't going to offset the oversupply coming to market in 2016. It may help, but if prices climb, there are about 4,000 drilled but completed wells in the U.S. ready to boost supply if it is profitable for them to do so.
Under this low demand scenario, I see nothing to support the idea of a major reverse in the direction of oil, meaning approaching the $60 mark as many companies need to keep from having to divest of quality assets or cut their dividends.
Only a geopolitical event, or a surprise on the supply and demand side could produce support for oil in 2016. I don't see that happening with the data we have.
Disclosure: I/we have no positions in any stocks mentioned, and no plans to initiate any positions within the next 72 hours.
I wrote this article myself, and it expresses my own opinions. I am not receiving compensation for it (other than from Seeking Alpha). I have no business relationship with any company whose stock is mentioned in this article.