Background
General Growth Properties, Inc. (NYSE:GGP) is a retail properties REIT which trade in the S&P 500. GGP owns a mix of malls and high-end stores around the country, from New York City to Hawaii, a total of 131 properties in all.
GGP reported its fourth quarter 2015 earnings on February 1, 2016. As discussed below, the report was solid, but shares have sold off anyway for other reasons which I will discuss below. There are three main reasons to consider this dip a buying opportunity.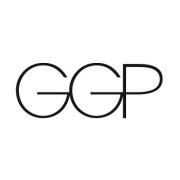 Reason No. 1: GGP is Executing Well
The most yardstick for REITs is funds from operations. Cash flow is all-important for a REIT, enabling it to pay the dividend and grow the business. In its earnings report, GGP reported FFO of $0.43. This beat estimates of $0.42, and it also handily covered the quarterly dividend of $0.19. This was 13.8% above the $0.38 per share FFO earned in the same period of the previous year.
For the full year, GGP reported FFO of $1.44. The FFO for 2015 was 8.7% higher than for 2014.
Other metrics in the earnings report also showed steady improvement. Net operating income was up 6.7% from the year-ago quarter, and up 4.8% in 2015 as compared to 2014. GGP's EBITDA similarly was up 6.5% from the same quarter in 2014, and was up 5.4% for all of 2015.
During the conference call held on February 2, 2016, CEO Sandeep Mathrani dug a little deeper into the numbers. He said that comparable rent sales were up 3% overall, and were 4% for all retailers excluding department stores. This was in line with results of the past several years, and the holiday season, he said, was "about the same 3% to 4% up."
Guidance in the company's earnings press release suggests that the company will continue executing well.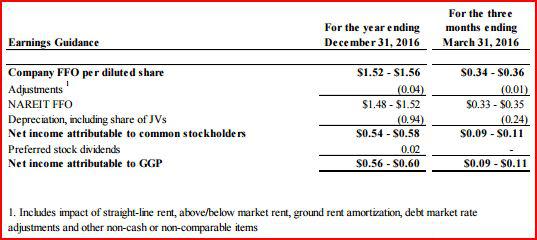 If the company hits the midpoint of its 2016 guidance, that would represent 7% growth. GGP has a solid history of raising the dividend.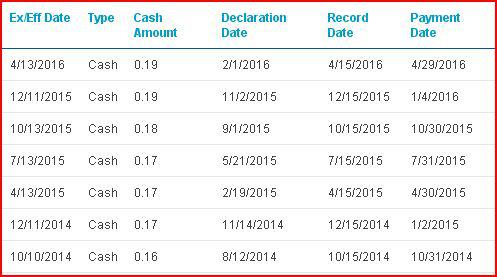 Source: Nasdaq.com.
An increase of the company's dividend from $0.19 to $0.20 in 2016 - which is not a certainty, but is a reasonable assumption based on past performance - that would represent a 5.3% increase. A 7% increase in FFO would more than cover that sort of dividend increase.
Reason No. 2: GGP is Making Money Off of Renewables
From the positive reaction to my articles about Hannon Armstrong Sustainable Infrastructure Capital, Inc. (NYSE: HASI) and others that are leading the way toward energy sustainability, I know that a lot of investors are very receptive to companies that have a favorable attitude towards them. While you might not connect a retail REIT like GGP with renewable investments, it actually is making a big bet on them. The best part about this initiative is that it makes the company money as it also makes the world a better place.
GGP has made sustainable resource use in its malls a priority. It has a Senior Vice President for Energy and Sustainability, Brian Montague, and is investing a lot of effort into this area. This includes:
$100 million in solar rooftop panels scheduled to be up and running in 2016;
$60 million in replacing 1100 inefficient HVAC systems with new technologies, primarily in common area units;
replacing 300,000 incandescent light bulbs with vastly more efficient LED lighting
working with tenants to educate them about renewable resource initiatives such as separate balers for cardboard and the like.
Many malls were built 20, 30, 40 years ago or even longer and could benefit from the upgrades anyway. Malls also make a big difference: the solar panels are projected to produce 40 megawatts of power, which is virtually unprecedented in the REIT industry. GGP's ultimate goal is a 30 megawatt reduction by 2017.
Montague says that these projects have "great shareholder return." There also are ancillary benefits to the surrounding communities, which will no longer have to produce as much power. Upgrading the infrastructure in and of itself is a benefit to GGP because newer systems require less maintenance.
Sustainability helps GGP in several ways. Besides the reasons listed above, maintaining a close eye on this area keeps the company abreast of developing technologies. It also gives its properties a clean image in their communities. The savings generated by such investments made now will provide returns for years to come, providing a growing organic lift to the company's results.
Reason No. 3: A Recent Takeover Premium is Evaporating, Making GGP a Better Value for Value Investors
Some people like to speculate on special situations, and many have crowded into GGP stock recently. That special situation appears to be evaporating, though, so speculators are being disappointed. However, for disciplined income investors, their disappointment may spell opportunity in the days ahead.
Reports and rumors regularly surface about companies interested in GGP. For instance, in 2010, Simon Property Group (NYSE:SPG) made a hostile takeover bid for GGP. Brookfield Asset Management Inc. (NYSE:BAM) long has been the largest shareholder of GGP (currently owning over a third of the common stock), and there has been talk that it was going to acquire the company for years.
The latest skirmish in this seemingly endless war erupted in late January 2016, when reports once again surfaced that Brookfield was eyeing GGP. The stock price immediately shot up.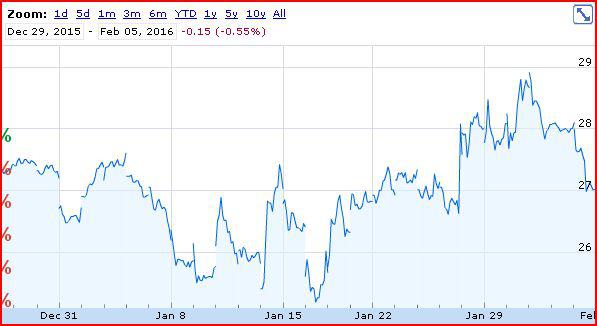 GGP stock price in 2016.
As you can see from the stock chart, the price recently came back down. That is most likely because Brookfield shot down the most recent round of speculation on Friday, when Brookfield CEO Brian Kingston said in response to a direct question about the GGP rumors:
Look we - as we've said in the past, we're happy with our investment in GGP and its current form. That management team there is doing a great job focusing on the business.
While that was not an outright denial of the rumors, GGP quickly sold off by about $1/share, as shown in the above chart.
If you are looking for a takeover play, there may be better possibilities than GGP. However, if you are looking for a solid REIT that covers its dividend and is making great efforts to stay at the forefront of its industry, GGP should be on your list.
GGP Issues
I don't like to build a case that is too one-sided. It is always important to understand the risks of any investment. So, let's take a quick look at some of the main issues associated with GGP.
The REIT sector was burned in 2015 due to lingering fears about the Fed which I discussed recently here. While GGP suffered far less than many other REITs, its stock price in 2015 did follow a similar pattern.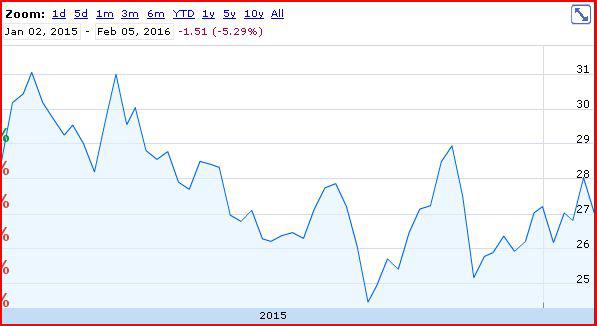 GGP chart January 2015 - present.
Anyone investing in GGP, or any of the other REITs for that matter, must take the likelihood of continued volatility into account.
While GGP's most recent earnings report was received favorably by the market and rose slightly immediately after the announcement, the company did slightly miss revenue estimates. Given the rumors that were floating around about an acquisition, the optimism that greeted earnings may have been part of the general joy at the prospect of a lucrative takeover.
The revenues were impacted by weakness in the technology space and department stores. Generally, smaller spaces did better than larger ones. The company made a point of emphasizing during that conference call that Apple Inc. (NASDAQ:AAPL) was a drag on results during the fourth quarter:
Nearly every major retail category was up with the exception of electronics, primarily due to Apple.
It is kind of odd to bring up Apple as a liability, and its issues may be transient as many people believe. However, any lingering issues with Apple are likely to impact the market as a whole, and not just its retail landlords.
Insiders at GGP have not been particularly fond of their own stock over the past year. For some, that is reason enough to avoid GGP. On the other hand, the most recent transactions have been purchases, and short interest in the stock is low, so that tide may be turning. Analysts remain bullish on the stock, with a consensus price target of $32.50.
Some investors think that e-commerce will decimate retail space and that malls are headed for extinction. E-commerce certainly is growing rapidly. However, GGP management appears confident that business will remain strong. A more nuanced approach is taking hold in some areas of retail which holds that retailers will need both brick-and-mortar and digital storefronts. Many point to the great success of Amazon.com, Inc. (NASDAQ:AMZN) as the eventual death knell of the non-digital retail world, but AMZN's great success without storefronts may turn out to be the exception rather than the rule.
The yield of GGP based on a recent price of $27.03 and an annual dividend of $0.76 is 2.8%. That is small by REIT standards. In the REIT field, as elsewhere, you get what you pay for. GGP has been a solid performer, and thus the market does not see as much risk in its shares as with many other companies. Some investors would disregard GGP based solely on its low yield. However, if you do like solid, conservative plays, GGP is a star, and one that you might like to accumulate on dips.
Conclusion
There currently are several good reasons to add GGP to your list of interesting stocks. First, the company is executing well and rewarding its shareholders with a rising dividend that it easily covers. Second, GGP is on the forefront of the renewable energy revolution and is making money by cutting energy use. Third, the rumors that regularly come and go about GGP being taken over are currently waning, and pullbacks have been a good time to consider this solid income stock. GGP could be setting up here as a solid addition to a well-diversified portfolio.
Disclosure: I/we have no positions in any stocks mentioned, and no plans to initiate any positions within the next 72 hours.
I wrote this article myself, and it expresses my own opinions. I am not receiving compensation for it (other than from Seeking Alpha). I have no business relationship with any company whose stock is mentioned in this article.