Today, I will revisit CVS Health (NYSE:CVS). The company will of course be facing serious competitive pressure from Walgreens Boots (NASDAQ:WBA) now that it is merging with Rite-Aid. Of course, the merger won't take any business from CVS Health directly, but does position Walgreens Boots to be the absolute dominant player in the sector. Of course this is impressive, but I have long felt CVS made a better investment. The reason for this is that CVS has really grown to be more than a pharmacy as it now has 1,000 walk-in medical clinics offering check-ups, screenings and immunizations, among other services. On top of that, CVS Health is a leading pharmacy benefits manager and now has over 70 million members in its pharmacy benefit plan. But after the market has now knocked the stock back down to $90 a share, is the name still the right prescription for growth and the right prescription for your portfolio?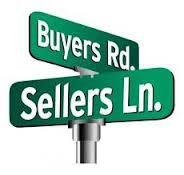 Source: Thinkstock.com
Well, this morning's earnings report offers evidence. In fact, the report demonstrates continued strength coming out of the company and that it is performing in line with its guidance for growth and in line with consensus expectations. We are now, of course, moving beyond the issue of the loss of the tobacco sales loss, which did certainly continue to have a bit of a negative impact on retail sales. That said, the company is performing admirably. In fact, it is growing sales overall, even in the retail segment, although total front end sales suffered. But I have to say overall that the growth in sales continues to be on par with expectations, and in some segments outperforming.
Let me start with the retail numbers as this was a concern given the tobacco issue. Revenues in this segment increased 11% year over year, or $4.1 million, to $41.1 billion in Q4 2015. Same-store sales increased 3.5% year over year. I should also report that pharmacy same-store sales were up 5% but front store same-store sales were actually down 0.5% year over year. This was due to softer volumes, but the good news is there was a larger basket size per customer. If you back out tobacco sales, front store same-store sales would be up 520 basis points compared to Q4 2014. Pharmacy same-store prescription volumes rose 5% driven by strong seasonal volume.
Pharmacy services are one of the reasons I got behind this name to begin with. CVS Health has been a leader in offering health services and I will be the first to say that not only is it a benefit to the communities the company serves, it is also quite profitable. Despite retail sales making up a massive portion of revenues, CVS pharmacy services continue to grow revenues. In fact, revenues here jumped 11.1%, or $2.6 billion, to $26.5 billion in Q4 2015. Much of this came from higher pharmacy network claims. These claims increased 7.2% to 237.4 million compared to 221 million in Q4 2014. As in Q3 2015, much of this increase was due to growth in Managed Medicaid and public exchanges as well as new customers. Mail choice claims processed also rose year over year in Q4 2015. Volume increased 3.9% to 22.2 million, compared to 21.3 million in Q4 2014, mostly due to specialty claim volume and continued adoption of CVS' Maintenance Choice offerings.
Combining all of the sales data, we see that net revenues were up 11.0% to a record $41.1 billion. This is also up nicely quarter over quarter as revenues came in at $38.6 billion for Q3 2015. Factoring in expenses, net income increased to $1.5 billion, compared to $1.3 million for Q4 2014. This translates to $1.35 in earnings, up from the $0.30 last year. Factoring in adjustments to the GAAP net income, adjusted earnings were $1.53, rising 27% year over year. The earnings were in line with expectations, but demonstrate the incredible growth of the company.
Looking ahead to 2016, the company has confirmed its guidance of adjusted earnings per share coming in at $5.73 to $5.88, excluding amortization and acquisition costs. The Q1 2016 adjusted earnings projections are for $1.14 to $1.17. Further, 2016 free cash flow will be $5.3 to $5.6 billion, which is quite solid. Factoring in dividends and share repurchases, the company returned more than $6 billion to shareholders in 2015 and you can rest assured this will happen again in 2016. There is likely more weakness ahead, but if you can get shares under $90, I would add to your position.
Note from the author: Christopher F. Davis has been a leading contributor with Seeking Alpha since early 2012. If you like his material and want to see more, scroll to the top of the article and hit "follow." He also writes a lot of "breaking" articles that are time sensitive. If you would like to be among the first to be updated, be sure to check the box for "Real-time alerts on this author" under "Follow."
Disclosure: I am/we are long CVS.
I wrote this article myself, and it expresses my own opinions. I am not receiving compensation for it (other than from Seeking Alpha). I have no business relationship with any company whose stock is mentioned in this article.