Weatherford International (NYSE:WFT), the world's fourth largest oil service provider, has been under pressure lately due to concerns regarding its financial health and risks related to covenant breach. The Baar, Switzerland based company's stock declined 20% in January which compares against mid-to-large-cap peer average drop of less than 5%. But Weatherford has released solid fourth quarter results that should mitigate Wall Street's concerns.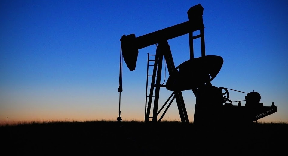 Earnings recap
Weatherford has reported 46% year-over-year drop in revenues for the three months ending Dec. 2015 to $2.01 billion while operating income plunged 90% to $57 million. The company also booked $1.11 billion of after tax charges, of which $952 million were related to asset impairments and write-downs. The fourth quarter net loss came in at $1.2 billion, or $1.54 per share, up from a loss of $475 million, or $0.61 per share, a year earlier. Excluding the impact of one-time items, fourth quarter net loss was $102 million, or $0.13 per share. The company, however, ended up beating both revenue and earnings estimates by $10 million and $0.06 per share respectively.
The decline in revenues and earnings was driven in large part by North America, Weatherford's largest unit, where revenues fell 60% to $699 million and the company swung from an operating profit of $286 million to a loss of $68 million. The drop came as oil and gas producers reduced spending and curtailed drilling activity.
But when it comes to Weatherford, the most important metrics to watch are free cash flows and the state of balance sheet. And the company has impressed on both of these fronts.
Improving FCF
The company had previously projected free cash flows of $200 million to $300 million for the fourth quarter and $500 million to $600 million for 2016. The positive cash flows were then expected to be used to pay off $350 million of debt due in 2016 and $600 million due next year, allowing the company to significantly improve its financial health.
Weatherford, however, ended up missing the free cash flow target. The company said that its fourth quarter free cash flow came in at $168 million. The miss was led by greater-than-expected cash outflow as the company made $32 million additional vendor payments that had been delayed and spent $23 million more as cash severance cost as it accelerated layoffs. If it weren't for these charges, then fourth quarter free cash flows would have been $223 million - within the company's guidance. But this greater-than-anticipated payment is going to have a positive impact on free cash flows in the current year, since those two charges were originally planned for 2016.
Moreover, Weatherford now expects to generate free cash flows of $600 million to $700 million in 2016, significantly higher than its previous forecast as well as analysts' estimate of $495 million, according to data compiled by Bloomberg. That's also higher than $129 million of free cash flow reported for 2015. The improvement will come on the back of decline in severance cost, positive impact from the Zubair project and 56% drop in capital expenditure from 2015 to just $300 million. The increase in free cash flows should make it even easier for Weatherford to repay its debt.
Debt and covenant
The company's net debt has declined slightly, by less than 1%, from a year ago to $6.994 billion at Dec. 2015. Although the slight drop hardly changes anything, but any improvement in this brutal environment is a step in the right direction. More importantly though, the net debt has fallen below $7 billion psychological mark for the first time since March-2011, and will likely continue heading lower. The company has projected net debt of less than $6.5 billion by the end of 2017 and has given a long term target of $4 billion.
Meanwhile, some investors were concerned that Weatherford might report a large goodwill impairment charge, which could trip the 60% debt/capital ratio covenant. But Weatherford did not report any goodwill impairment, even though it said that it applied a number of tests. The above-mentioned asset impairments did lead to 55.6% debt/capital ratio at the end of last year, but Weatherford said that it is going to repay the $350 million debt due in Feb. from the revolving credit facility and has successfully renegotiated covenant from 60% to 70%.
Conclusion
Weatherford does come with an unimpressive track record of blunders, poor execution and scandals. It was probably the weakest large-cap OFS company heading into the downturn, given it had the most levered balance sheet and its core North American operations were poorly managed in terms of costs. But the company, under the leadership of new CFO Krishna Shivram, who took control in late-2013, has made notable progress in the downturn.
The increase in covenant threshold should give Weatherford ample breathing room and significantly reduce risk of a breach. It is worth remembering that most of the company's debt, 77% to be precise, has no covenants. This, coupled with expectations of considerable improvement in free cash flows, have put Weatherford in a better position to work on reducing the debt load as it battles through what could be the worst part of the downturn.
Disclosure: I/we have no positions in any stocks mentioned, and no plans to initiate any positions within the next 72 hours.
I wrote this article myself, and it expresses my own opinions. I am not receiving compensation for it (other than from Seeking Alpha). I have no business relationship with any company whose stock is mentioned in this article.