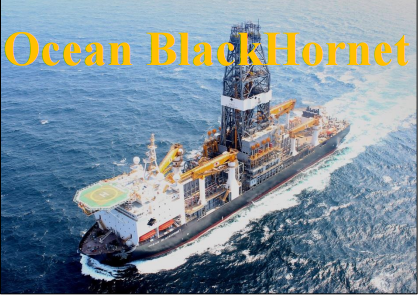 The earnings season continues, and drillers publish their quarterly reports. Several companies, including Noble Corp. (NYSE: NE) and Atwood Oceanics (NYSE: ATW) have already presented their results. The next one was Diamond Offshore Drilling (NYSE: DO), whose recent quarterly report serves the basis for my thesis.
There was a time when Diamond Offshore was constantly criticized for having an "older fleet". With the recent downside in oil, investors' focused shifted towards contract coverage and balance sheet strength. This is the main reason behind the relative strength of Diamond Offshore shares, which lost 9% of their value since the beginning of the year. In comparison, the group of the so-called potential survivors had a rocky start to the year - Noble Corp. is down 24%, Transocean (NYSE: RIG) is down 23%, Rowan (NYSE: RDC) is down 24% and Ensco (NYSE: ESV) is down 39%.
I must admit that the evaluation of a company as a "potential survivor" involves subjective judgment. I am almost sure than many investors would have included Atwood Oceanics in this list. Also, aggressive investors may have added Seadrill (NYSE: SDRL) and Seadrill Partners (NYSE: SDLP) to this watchlist. Anyway, Diamond Offshore's shares performed better than any of the abovementioned stocks in the beginning of this year. In my view, there is a reason to expect that this outperformance will continue in the future.
Contract coverage
The contract backlog is paramount in current conditions. I am very skeptical about the offshore drilling industry's ability to secure new contracts in 2016. I believe that 2017 will very tough as well. That's why contracts beyond 2017 are very important.
Diamond Offshore Gulf of Mexico fleet is very strong, although it consists of only 4 rigs. The nearest contract end date is June 2019. The rig under construction, Ocean GreatWhite, is contracted until the second half of 2019 at a dayrate of $585,000. If we look into 2018, Diamond Offshore has more than $1.1 billion of backlog.
Of course, this backlog is not without risk and may be subject to early terminations or blend and extend agreements if oil price weakness persists. Despite the risk, which includes Petrobras (NYSE: RBR) exposure, I believe that Diamond Offshore has favorable contract coverage compared to peers. The company's newest rigs work for dayrates of the $100 oil era, which is a very big advantage in the current environment.
Management's position
Multiple examples from other commodity industries show that reckless management actions could bury any company. Since oil price downturn started, Diamond Offshore's management was the most bearish on the industry.
The latest earnings call was no exception, and Diamond Offshore stated that "Any uptick in activity could be further over the horizon than current consensus". The company also added that "Today it seems clear that the oversupply of drilling capacity may persist well into 2017 and possibly beyond".
In my view, management's perception of the current situation is very important. The offshore drilling industry is far from any kind of a rebound, and wishful thinking may lead to reckless action and a catastrophe for shareholders. So far, Diamond Offshore followed its own advice and was very careful.
While the recent decision to eliminate the quarterly dividend was obvious, a more optimistic team may have tried to keep it as long as it could because of the company's backlog. In my view, eliminating cash outflows is a prudent thing to do in the current environment.
Debt schedule
I believe that the amount of debt and the actual debt schedule will be the decisive factor which determines whether an offshore driller survives this downturn or not. Diamond Offshore's debt schedule is as easy as it could be, with the first maturity in 2019 followed by a maturity in 2023.

The debt level also means that the company won't have to think about any restructuring unless the whole industry goes bust and humans stop developing offshore drilling projects. Debt restructuring is a killer for ordinary stockholders, and I think we'll see plenty of drama in a number of drilling stocks further in the future if current oil price environment persists.
Bearish reality check
Now that I've laid down three main reasons why I like Diamond Offshore drilling I'll add balance to the discussion of the company's prospects.
The main short-term risk for Diamond Offshore shares is the oil's dive towards $25. At the beginning of December 2015, I laid out my views on oil in an article titled "OPEC Is Dead And Oil Could Fall To $25". The recent IEA report showed that the $25 oil could be just around the corner. In such circumstances, all oil-related stocks will suffer regardless of fundamentals. The hit might be especially pronounced for offshore drillers, who need higher prices to gain new contracts.
The second problem for me is the number of Diamond Offshore's stacked rigs. According to the latest fleet status report, Diamond Offshore has 16 cold stacked rigs. It's still unclear how much of them will ultimately go to scrap.
Despite its own bearish views on the current situation in the industry, Diamond Offshore keeps all assets that it can keep while waiting for the rebound. Such moves put further pressure on the market, which needs to work through all these idled rigs. As I think that most of Diamond Offshore's stacked rigs will go to scrap, I don't understand the reason for keeping them cold stacked - this decision costs money.
Bottom line
Diamond Offshore is currently my primary survival candidate in this downturn. In my view, those who are bullish on oil should consider adding Diamond Offshore to their portfolio. I'm still bearish on oil and on the offshore drilling industry, but I consider starting a small position in Diamond Offshore later this year. I am almost sure that I will miss the bottom with my cautious approach, but I have no task to enter at the lowest possible price.
In my view, there will be a big lag between the increase of the oil price and the increase in contract activity for offshore drillers. Also, I'm disappointed with the industry's response to the internal oversupply problems. Both Noble Corp.'s and Diamond Offshore's recent reports and the subsequent earnings calls showed that stronger companies are reluctant to start scrapping rigs en masse. All those idle rigs will be weighing on the market sentiment until they are scrapped.
There is also serious uncertainty about the impact of weaker players' restructuring on the health of the market. Imagine all Seadrill's rigs emerge without the debt burden - what will happen to dayrates?
All in all, if you want to buy an offshore driller, Diamond Offshore is the stock of choice. Those of us who are cautious will continue playing short-term downside in weaker names and waiting for more clarity about the future of the offshore drilling industry.
Disclosure: I/we have no positions in any stocks mentioned, and no plans to initiate any positions within the next 72 hours.
I wrote this article myself, and it expresses my own opinions. I am not receiving compensation for it (other than from Seeking Alpha). I have no business relationship with any company whose stock is mentioned in this article.