Welcome to the Free Swiss Money issue of M&A Daily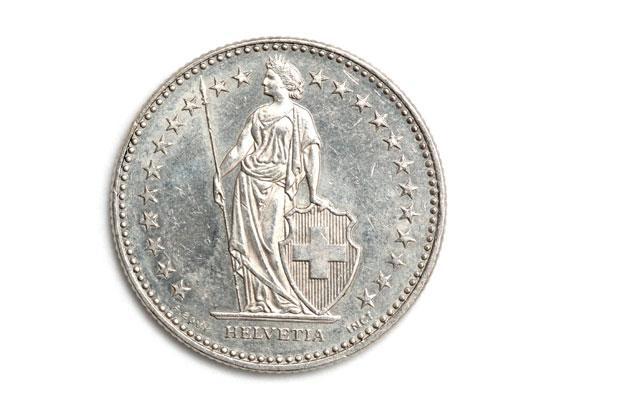 Syngenta (NYSE:SYT) was written about as a potential takeover target in M&A Daily last month. It was not a huge premium, but cash deals can have a certain charm during weak equity markets.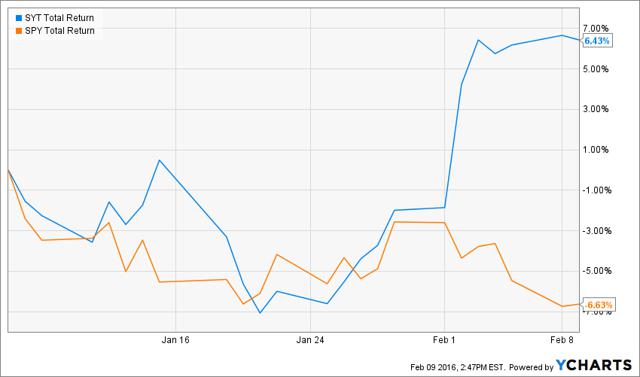 It is up 6% with the S&P 500 (NYSEARCA:SPY) down by about the same. While there were several interested buyers, the most interested was ChemChina, which signed a deal for $93 per ADR in cash. The market price is about $13 less than that takeover price. The ordinary dividend adds a few more bucks. All told, it offers a substantial annual return of over 20% if the deal closes by yearend. I own it and like it and here's why:
The deal is not conditioned upon financing. HSBC and China Citic are responsible for the financing. They are able to get it done.
Antitrust risks are surmountable.
If this deal breaks, either Monsanto (NYSE:MON) or Dow (DOW) would like to own Syngenta.
Holders are concentrated, organized, and motivated to close a deal.
The big issue in terms of deal timing and risk is the Committee on Foreign Investment in the United States (CFIUS) which you will be hearing a lot more about this year. It could be called the Committee on Chinese Investment in the United States as that one is the big focus. What will happen? The buyers will either divest or place under American control up to two-thirds of the American business in order to protect sensitive technology. They should be and probably will be willing to do so. About a quarter of Syngenta revenue is North American, so this is a material part of their business. The solution will be easy as they can flip any divestiture to one of the other suitors such as Monsanto.
Oh and the Franc: When the deal closes, you get 1 Swiss Franc as a special dividend. It is currently worth about $1.03. All told, the $15.89 net arbitrage spread offers a 22% annual return if the deal closes by yearend.
Empire District
The definitive merger agreement has been filed with the SEC for the Algonquin (AQUNF) acquisition of Empire District (NYSE:EDE). Algonquin agreed to buy Empire for $34 per share in cash. The $2.4 billion deal was done at 9.2x 2017 estimated EBITDA. It is at a 50% premium to the target's price before its strategic review. The deal will probably close in the first quarter of next year.
It is subject to clearances by the FCC, CFIUS, FERC, HSR, and state PUCs (I will keep this sentence to my self-imposed cap of a maximum of five acronyms). The buyer finance the deal with $ 2.2 billion in fully committed bridge debt financing. The bridge will ultimately get replaced with permanent financing from common and preferred equity placements combined with convertible debentures and long term debt.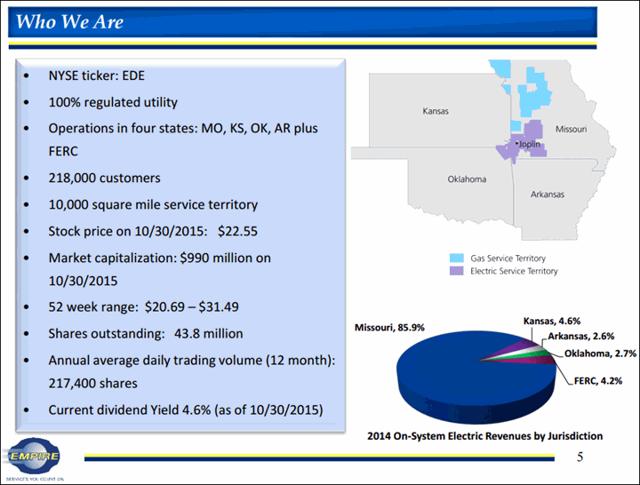 The $2.32 net arbitrage spread offers a 7% annual return if the deal closes by next February.
Office Depot
The European Commission approved the Staples (NASDAQ:SPLS) acquisition of Office Depot (NYSE:ODP). There is a $4.06 net arbitrage spread which offers a ludicrous annual return if the deal somehow manages to close by July in a unlikely event of a settlement with the US antitrust authorities (about as likely as a successful water landing... it happens but one should still have one's affairs in order before attempting).
Cablevision
The Altice (OTCPK:ATCEY) acquisition of Cablevision (NYSE:CVC) should close in the second quarter, according to the buyer's management. The $3.08 net arbitrage spread offers a 27% annual return if the deal closes by July.
Norfolk Southern
Conducting more talks with Canadian Pacific (NYSE:CP) is not in the best interest of Norfolk Southern (NYSE:NSC) shareholders according to NSC management. If a deal is closed by 2018, the $20.72 net arbitrage spread offers a 16% annual return.
Journal Media
Gamco will vote against the merger of Gannett (NYSE:GCI) and Journal Media (NYSE:JMG).
Alcatel-Lucent
Nokia (NYSE:NOK) own 92% of Alcatel-Lucent (ALU) after settling the reopened public exchange offer. More to come in future editions of M&A Daily…
Done deal.
The Endurance (NASDAQ:EIGI) acquisition of Constant Contact (NASDAQ:CTCT) was successfully completed. It has been moved from the active to closed Sifting the World positions.
Elsewhere on Seeking Alpha
Disclosure: I am/we are long SYT, EDE, CVC, CTCT, STRZA.
I wrote this article myself, and it expresses my own opinions. I am not receiving compensation for it (other than from Seeking Alpha). I have no business relationship with any company whose stock is mentioned in this article.
Additional disclosure: Chris DeMuth Jr and Andrew Walker are portfolio managers at Rangeley Capital. Rangeley invests with a margin of safety by buying securities at deep discounts to their intrinsic value and unlocking that value through corporate events. In order to maximize total returns for our investors, we reserve the right to make investment decisions regarding any security without further notification except where such notification is required by law.
Editor's Note: This article covers one or more stocks trading at less than $1 per share and/or with less than a $100 million market cap. Please be aware of the risks associated with these stocks.