Introduction
This is part of a series of quarterly reviews that analyze the performance and portfolio characteristics of interesting equity managers running either public (mutual funds) or private pooled investment vehicles (hedge funds) that are not accessible by retail investors. We aim to provide readers:
An analysis of the manager's return and risk characteristics
An analysis of the manager's top portfolio holdings
All analysis is based on a clone portfolio of the manager's top 10 disclosed holdings, which allows readers to replicate the portfolio with ease if desired. It may not a reflection of the manager's actual investment performance. That said, we expect some clone portfolios to outperform the manager over time, due to the following factors:
No Fee Drag: An absence of management fees (base fee + performance fee in some cases). Investors can buy the stocks directly to access the manager's stock-picking skill.
Higher Concentration: Managers typically over-diversify their portfolio. Returns from best ideas are diluted by a long tail of lower quality ideas. We focus only on the Top 10 holdings.
Equal-Weighting: Managers frequently undersize their highest conviction ideas. Our clone portfolios are equally-weighted so all ideas have an impact on portfolio returns.
Manager Information
| | |
| --- | --- |
| Company Name: | Independent Franchise Partners LLP |
| Year Established: | 2009 |
| Investment Style: | Value/Quality |
| Portfolio Manager: | Hassan Elmasry |
| Number of Employees: | 17 |
Hassan Elmasry is the lead portfolio manager. Prior to establishing Franchise Partners, he was a Managing Director and lead PM for a similar investment strategy at Morgan Stanley Investment Management. The firm focuses on buying high quality companies with attractive free cash flow. For more information on the firm and strategy, please refer to their corporate website.
Performance Analysis
Our clone portfolio returned an annualized +19.7% over the past 3 years, vs. +15.1% for the S&P 500 Index.
The clone portfolio has also delivered superior performance to the Independent Franchise Partners US Equity Mutual Fund (MUTF:IFPUX), which publishes its performance information on Morningstar. The Fund returned +14.5%.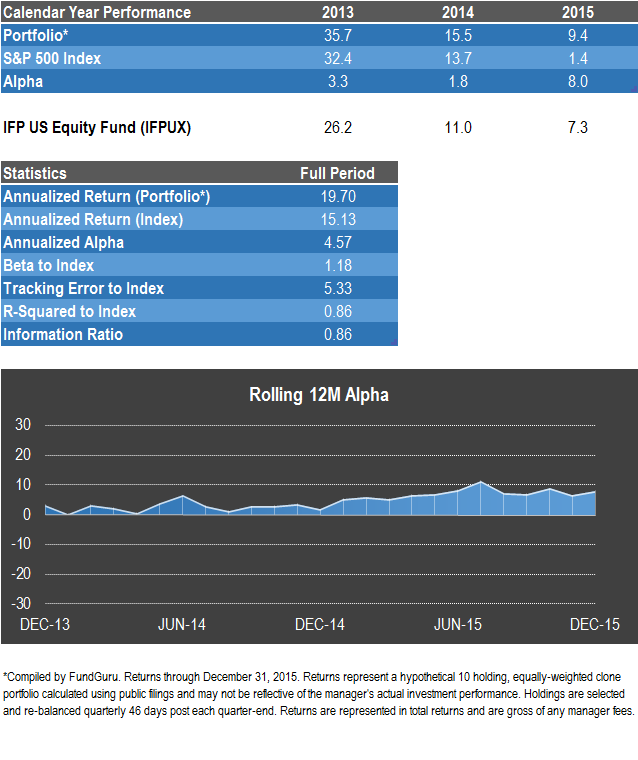 Holdings Analysis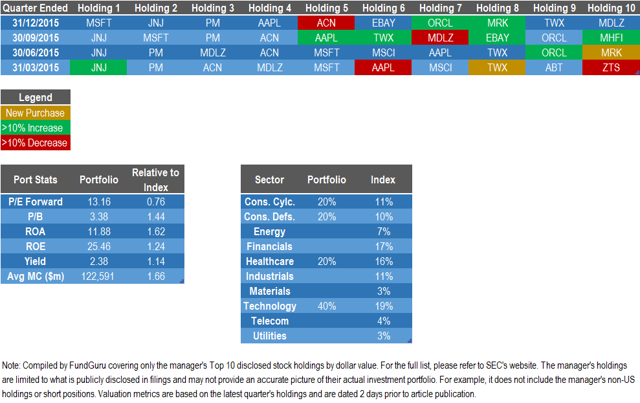 Individual Name Analysis
A look under the hood at individual names: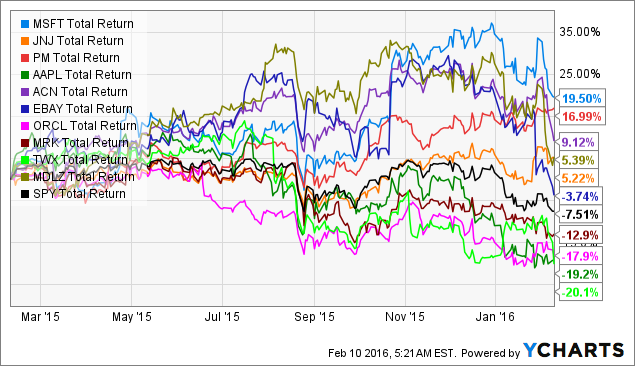 MSFT Total Return Price data by YCharts
Microsoft (NASDAQ:MSFT) and Philip Morris (NYSE:PM) have contributed to the strong performance last year, as both companies returned high double-digits. The former has been boosted by its transformation efforts, notably shift to the cloud and early success of Windows 10.
By contrast, the laggards are Time Warner (NYSE:TWX), Apple (NASDAQ:AAPL) and Oracle (NYSE:ORCL). Shares in Apple fell after forecasting a sales decline for the first time in a decade. Meanwhile, ORCL has been dragged down by mixed earnings, weak guidance and concerns about its cloud growth.
Of the bunch, we believe AAPL is particularly interesting, which is now offering a free cash flow yield of 11.55%, a very attractive level. The company is due to refresh its MacBook products this year as well as introducing the iPhone 7. It also sports a rock solid balance sheet, with cash equivalent to 7% of its market cap.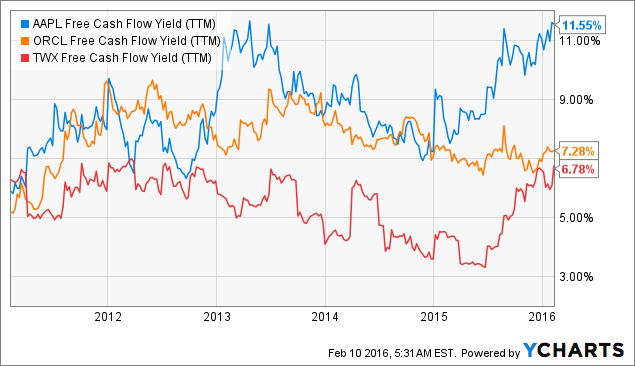 Recent Activity
The manager reduced its stake in Accenture (NYSE:ACN) by 16% in the most recent quarter, while boosting underperforming names ORCL and Merck (NYSE:MRK) by 11% and 20% respectively. Shares in ACN has dropped 11% YTD, back to levels last seen in August 2015.
Summary Thoughts
We Liked:
High quality, low turnover portfolio
Superior clone portfolio performance relative to the mutual fund
Consistent alpha generation in the past 3 years
We Didn't Like:
Bottom Line:
This is a high quality, large-cap value portfolio currently attractively valued from a free cash flow yield perspective. It currently holds some defensive names, and will likely provide some protection in the event a prolonged market downturn. We recommend readers look at individual names or clone this portfolio in full.
Disclosure: I am/we are long ACN.
I wrote this article myself, and it expresses my own opinions. I am not receiving compensation for it (other than from Seeking Alpha). I have no business relationship with any company whose stock is mentioned in this article.