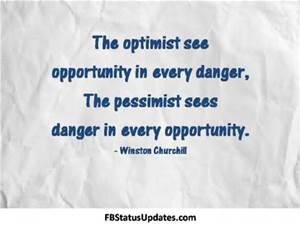 On Tuesday, Feb. 9, the White House delivered its $4.1 trillion budget proposal for the 2017 fiscal year. It was an exercise in futility and posturing. The opposition controls both the Senate and House of Representatives and the budget proposal contains $2.6 trillion in new taxes over the next decade, including a $10 a barrel tax on imported oil. This is the last thing the reeling natural gas and oil industry needs at the moment, which I detailed in another article. Last year, the administration "only" wanted $1.4 trillion in new taxes over a decade, which of course it did not get. This budget submission is completely "DOA," as they say in political parlance.
Debating the budget would be a great topic if we are on a political site. However, what I found relevant for the markets was the economic forecast for 2016 that was contained within the budget proposal. The White House is projecting 2.6% GDP growth this year. This is higher than the economy on average has been able to attain over the past six years, when the Federal Reserve was quintupling its balance sheet and global economic activity was much more robust. However, it is not too far off from the 2.4% GDP growth forecast of our central bank.
The markets and other economic indicators are presenting an entirely different picture, one of an approaching global recession that will put our economy into contraction at some point in 2016. So who is right? The answer to that question could well determine which way the markets head for the majority of 2016.
Let's start with the administration's case. Obviously being an election year, one must take this projection with a large grain of salt. What is the administration supposed to say? We will continue to muddle along at the same two percent growth rate that has been the hallmark of the weakest post-war recovery on record? No politician is going to be that honest.
In addition, there are positives in the economy that point to continued if modest economic expansion. Although the recent jobs report was disappointing and was 40,000 jobs short of the consensus, wage growth was up a respectable 2.5% on an annual basis. Unemployment is also under 5%, although labor participation rates are at levels not seen since the late 1970s and some 10 million people working part-time would like to find full-time work.
In addition, auto sales continue near a record pace and the housing market continues to slowly improve. Consumers continue to save a good portion of their energy "tax cut," but a greater portion could find its way to increased consumer spending if consumer confidence and job growth remains solid.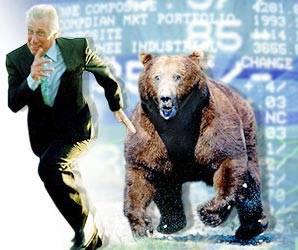 Source: Stock photo.
On the flip side, we have official bear markets in China, emerging markets, Japan and Europe. Our markets have officially hit contraction levels as represented by the declines in the major market indices from their recent highs. Sectors of the market like biotech, small caps, energy, and transports are in official bear markets. The 10-year treasury yield is hovering at just over 1.7%, something you would not see if investors believed the economy was going to grow at 2.6% or even 2% for that matter in 2016.
The head of Maersk, one of the largest shipping firms in the world, came out today and said global trade is in even worse shape than it was during the depth of the financial crisis. JPMorgan says other central banks could join Japan in offering negative rates given the dire shapes of their economies and the increasing prospects for deflation. Neither points to anything but a dismal outlook for the global economy.
So which view on the economy do I ascribe to at the current moment, the one from the White House or the one from most of the market? To be honest, neither. Like most things in life, the truth usually lies somewhere in the middle. I think the 2.6% growth the administration is projecting, or more likely hoping for, is a pipe dream. I also don't think that given some of the strength of the domestic economy -- like auto production, housing and wage growth -- we are likely to see a contraction in 2016.
The Federal Reserve has been consistently off in their initial projections of GDP growth in almost every year since the recession "officially" ended in June 2009. Usually the central bank has been off by a half to a full one percent when actual GDP growth is tallied for the year. Given the Fed is currently projecting 2.4% GDP growth for 2016, this means the domestic economy should grow at a lackluster 1.5% to 2% in 2016, in my opinion.
That's certainly not spectacular growth, but not the economic contraction certain sectors of the market have been predicting via their trading action in the new year. This means there are some bargains available to intrepid long term investors. Two of the areas I particularly like right now and have been putting money into are Big Biotech for five reasons I recently articulated. I also like the high-yielding lodging REITs especially after 30% to 40% recent declines and with interest rates falling. Here are three REITS in this space that are cheap, have 6%-8% annual dividend yields and good growth prospects.
That is my take, and hopefully for investors it comes close to being accurate in 2016. If the markets are right on a recession, it could be a long painful year for all.
Disclosure: I/we have no positions in any stocks mentioned, and no plans to initiate any positions within the next 72 hours.
I wrote this article myself, and it expresses my own opinions. I am not receiving compensation for it (other than from Seeking Alpha). I have no business relationship with any company whose stock is mentioned in this article.