Background
Jamba, Inc. (NASDAQ:JMBA) is an operator and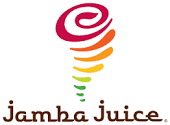 franchiser of Jamba Juice juiceries.
We have been keeping track of various changes for the company as of late, and it seems like JMBA is soon to reach a few turning points. There are a handful of catalysts regarding JMBA that we would like to bring attention to:
New CEO announced on 01/22/16
Current CMO Leaving on 04/30/16
New Concept Store Opened Jan. 2016
Closing Underperforming Stores in CHI & NYC
New Concept Store Opened Jan. 2016 & New Intl. Store in Taiwan.
JMBA Short Interest & Days to Cover
JMBA's New CEO - David A. Pace
It was announced fall of 2015 that JMBA's CEO, James D. White, would be stepping down in the coming months. It was then announced on January 22nd, 2016 that White's replacement as CEO would be the extremely experienced David A. Pace from Bloomin' Brands (NASDAQ:BLMN). Pace also had held executive positions at Starbucks Corporation (NASDAQ:SBUX), PepsiCo Inc. (NYSE:PEP), and Yum! Brands, Inc. (NYSE:YUM).
The switch over of the Chairman of the Board position was effective immediately, making Richard L. Federico chairman. Federico was most recently CEO of P.F. Chang's. However, it should be noted that Pace does not officially start his role as CEO of JMBA until March 14th, 2016. With Pace's extensive leadership experience it is our belief that this could bring positive change to JMBA as an organization.
JMBA's CMO Leaving - Julie S. Washington
An additional shake-up going on in the C-suite of JMBA, is the Chief Marketing Officer, Julie S. Washington. It was announced on December 18th, 2015 that Washington would be resigning, although remaining in her position until April 30th, 2016. This date is fast approaching, and JMBA still has yet to announce her successor.
Trimming The Fat in CHI & NYC
Late December of 2015, along with JMBA's other announcements, they released a plan to close down some poorly performing locations in their Chicago and New York City markets. While this plan was announced in December of 2015, these changes were said to start occurring in "early 2016." One of the major locations that was on the chopping block was the Times Square Jamba Juice location which has already closed so far this year.
This move is an attempt to shut down the locations that had negative cash flow. This strategy should improve operating costs for JMBA. Additionally, due to the 104 jobs that would be cut as a result of this restructuring, JMBA should be able to raise revenue per employee: an important metric for quick service restaurants like this.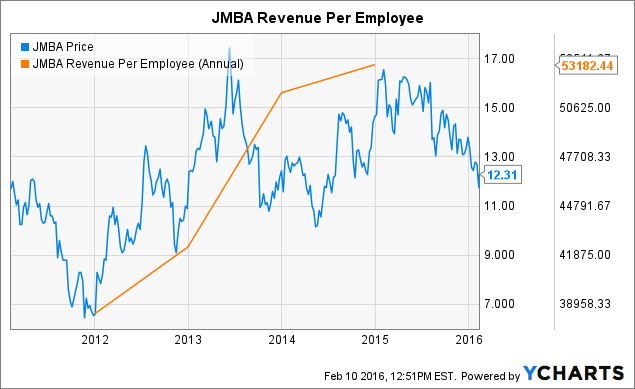 New Locations Too!
Not only is JMBA closing down underperforming locations, but JMBA is also expanding and opening new locations at the same time! One of the major developments in terms of JMBA locations that we are keeping an eye on is their announced Pasadena, CA concept location.
This location will serve a very vital and unique purpose for JMBA. This location will be used as a test kitchen that allows them to create and then immediately live-test new creations with real customers. If this new location gives JMBA an edge in formulating a popular menu, then JMBA could find this Pasadena concept location to have been a great investment. In addition to the ability to test popularity of new developments with customers, this location will also be testing out new styling and tech-enabled features to enhance customer experience. It will be interesting to see whether or not JMBA location features such as free Wi-Fi will help drive sales or customer loyalty. Regardless, this location was supposed to open "late January 2016" but is not open yet to the best of our knowledge.
Besides just the new location in Pasadena, CA, one of JMBA's franchisees just opened the 71st international JMBA location. This new location in Xinyi, Taiwan makes JMBA's world presence even larger. Since there are only 71 out of the total 885 locations overseas, this means that JMBA has tremendous overseas growth opportunity. JMBA is far less penetrated into these emerging overseas markets than other quick service beverage restaurants such as SBUX.
Rising Metrics
As shown below, many of JMBA's key metrics are on the rise. The three metrics in particular that we are paying attention to are EPS, Net Income, and Profit Margin. The five-year chart below shows that recently all three of these metrics have broken out of their long-term range.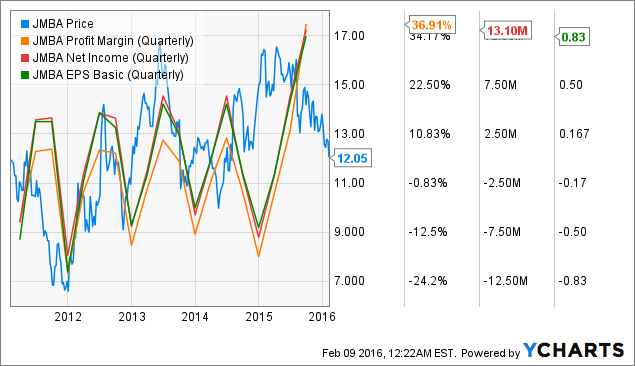 The last four years all have a ceiling of resistance that all three of these metrics seem to bounce off of as seasonality effects hit JMBA. This is what made the recent breakout above that range so noteworthy, as we have not seen any of the three metrics at these levels in years. If the new executives at JMBA are able to trim the underperformers, and open up new overperformers, then JMBA could be a great turnaround story for 2016.
JMBA Short Interest
When we look into short interest for JMBA, we are paying specific attention to short interest as a percentage of shares outstanding, as well as days to cover.
Short interest as a percentage of shares outstanding is a straight forward calculation dividing shares held short by shares outstanding.
Days to cover is calculated by dividing shares held short by average daily trading volume for the stock. This estimates roughly how many days it would take to cover all of the short positions.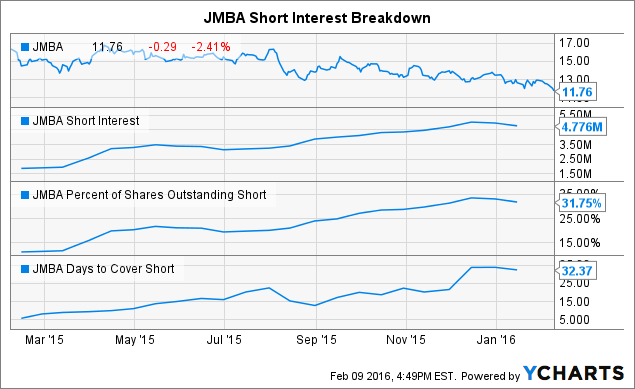 As seen above, short interest in JMBA has been trimmed slightly in January so far on downward trading, however short interest is by all means extremely high. Close to 32% of the 15.04 million shares outstanding are held short as of recent data. Incase 32% may not sound like a lot, 32.37 days to cover the short certainly does. This means that based on JMBA average daily volume, it would take over 32 days of buying to cover all short positions.
One of the major catalysts for a short squeeze in a stock is for a fundamental change to occur that forces shorts to cover. All it could take is anything from a breakthrough in JMBA's C-suite shake-up to a successful launch of the Pasadena concept location for shares to be sent soaring as a result of a short squeeze. If positive news gets revealed regarding any of JMBA's recent troubles, the stock could go vertical. However, if negative news regarding the upcoming CMO change or the Pasadena concept location is released, the bears may hammer JMBA shares even harder.
Conclusion
When combining all of these catalysts, we see a bullish picture. The combination of a new C-suite with a stronger, better performing balance sheet means that JMBA can go into 2016 focusing on growth and the like. Depending on the new CMO choice, along with the expected success of the Pasadena concept, we believe JMBA could be poised for a short squeeze as well if these positive catalysts line up.
Regardless of whether or not you agree or disagree, we hope that this was a useful briefing on the major catalysts primed to affect JMBA stock. With earnings coming up one month from today, now is the time to digest the changes in JMBA, as well as the changes to come.
References
Disclosure: I/we have no positions in any stocks mentioned, and no plans to initiate any positions within the next 72 hours.
I wrote this article myself, and it expresses my own opinions. I am not receiving compensation for it (other than from Seeking Alpha). I have no business relationship with any company whose stock is mentioned in this article.