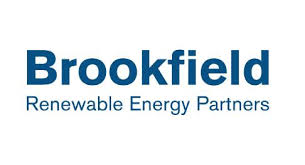 BEP logo
Brookfield Renewable Energy reports in USD; unless otherwise noted all prices quoted are in that currency.
Company Overview
Brookfield Renewable Energy Partners LP (NYSE:BEP) is a Bermuda-based limited partnership majority-controlled by its parent, Brookfield Asset Management Inc. (NYSE:BAM). Brookfield Renewable is a pure play renewable power business with considerable and growing global diversification. Its January investor presentation shows that it now generates electricity from renewable sources in the United States, Canada, Brazil, Columbia and Europe. The company is anchored by an 80% hydroelectric focus, but has also 17% onshore wind generation, and 3% other, including solar.
Brookfield Renewable Energy in its current incarnation was formed in 2011 and brought together what were for the most part hydro generating facilities in the U.S. and Canada. Since then it has significantly expanded its North American footprint and acquired major hydroelectric holdings in Brazil. In 2014 it acquired a large wind-turbine generating facility in Ireland, its first step into Europe. Last year it completed additional wind facilities in Ireland and acquired a stake in two similar facilities in Portugal.
Through its large and diversified parent company, Brookfield Renewable has extensive access to capital. Its investments are often in combination with various institutional partners, which gives it considerable scale. Its own strategy is to invest $500 to $600 million of capital a year over the next five years, with the intention of realizing 12% to 15% of relatively predictable equity returns annually. BEP's acquisitions are intended to ensure at least a minimal return in that range, but also to have potential to the upside. It targets increased distribution yields of about 5-9% each year with a payout ratio of about 70-80%. While it is an acquirer, it is not adverse to selling off more mature assets if a greater return can be secured by a new investment.
Although it operates a wide range of renewable projects, BEP has the intention of maintaining its current ratio of approximately 80% hydroelectric generation. Over 90% of its power production is secured by long-term take-or-pay contracts, with a current average term of over 17 years. The remainder of its portfolio depends on merchant pricing, which is currently favorable.
On February 4, the company issued its Q4/15 earnings report, which included the announcement of a distribution increase from $1.66 to $1.78, a 7% raise. Brookfield Renewable CEO Sachin Shah noted that over the past five years the company had doubled the size of its asset base and had entered into a variety of new markets. In fact, over that period the company had increased its generating capacity by some 3500 MW. The CEO noted also the company's entry into Columbia in January 2016, with the purchase by BEP and its partners of the Columbian government's 57% controlling stake in Isagen S.A.

Company photo.
Brookfield Renewable's Operations
While it has expanded globally and is committed to further international expansion, Brookfield Renewable's assets are anchored by its North American holdings, which in 2015 accounted for almost 80% of its Assets Under Management, and some 77% of the power it generated. The company's Q4 conference call gave some insights into its current and planned operations.
In the United States, Brookfield owns and operates 143 generation facilities, totaling over 3,800 megawatts of capacity. The company operates largely in the U.S. northeast, but it includes hydro operations in North Carolina and Tennessee, Minnesota, Louisiana, and California, There, and in Arizona and New Hampshire, it also has wind farms. It has one solar power bank in Arizona. Its U.S. operations are controlled from a national control center in Marlborough, Mass.
During 2015, Brookfield Renewable and its partners acquired a 292 MW recently upgraded portfolio from Talen Energy, including the 252 MW Holtwood station in PA, 8 miles downstream on the Susquehanna River from BEP's own 417 MW Safe Harbour facility. The proximity will allow BEP to control the reservoir and maximize the Holtwood tie-in to the PJM wholesale transmission grid. A second operation in the same transaction was the Wallenpaupack generating station in the Poconos. BEP would retain a 40% stake in these two plants; 60% would be held by its partners. The company likes the U.S. northeast; it considers that power prices there are cyclically low and that long-term pricing should improve as coal generation is retired. This acquisition should close shortly
In North America, Brookfield also owns and operates 36 renewable energy facilities in Canada - in Ontario, Quebec and British Columbia - with 1,800 MW of installed capacity. Its facilities include of 33 hydro power plants, three wind farms and a thermal power plant controlled by a centralized Canadian control centre in Gatineau, QC.
Brookfield has been active in Brazil for a lengthy period and today operates 39 hydro operations, 17 wind farms, and 4 biomass plants in the country that in 2015 generated about 1100 MW of power. In January, BEP acquired a new 51 MW portfolio there, and continues to have some small projects under construction. The company considers the currently low liquidity and capital outflow situation in Brazil an opportunity to take advantage of the country's long-term growth potential. A sister company, Brookfield Infrastructure Partners (NYSE:BIP) is also active in Brazil, and there is some capacity for cross-fertilization.
The current political/economic situation in Brazil and the low hydrology situation there due to drought conditions have likely detrimentally affected market sentiment and BEP's unit price. In the latter regard, however, the water situation is improving, and BEP participates in a pooled resources program that partly offsets bad conditions. More generally, notwithstanding the present situation there, BEP is generating about a 20% return on its Brazilian assets.
Brookfield renewable had recently established a European presence, and seems committed to expanding this, since European appetite for renewable energy sources seems strong and the company foresees 15% returns. Its current European portfolio consists of over 600 MW of operating capacity at 22 onshore wind facilities. In Ireland and Northern Ireland, it holds a portfolio of over 450 MW of operating wind energy and an additional 300 MW pipeline. It has also acquired a 123 MW wind portfolio in Portugal and a 90% stake in a 1,200 MW development portfolio in the United Kingdom.
Clearly, Brookfield Renewable's priority for the 2016 year, in terms of both integration and capital allocation, will be its recent Columbian Isagen acquisition. BEP and its partners purchased the government's 57.6% interest in the company for about $4 billion. Isagen is Columbia's third largest power generator with 3,032 MW, 90% hydro, and it has a potential development pipeline of another 3,800 MW in a country where the amount of electricity generated is still relatively low.
Under the terms of its bid, Brookfield must make two mandatory tender offers for the remainder of Isagen's shares, and while it may not secure a full 100% due to the widely held nature of the company, it feels confident of securing near that amount due to the premium in its tender price. (Columbian securities law has no force-out provision.) At the moment BEP itself holds a 9% stake in Isagen; with the tender offers it intends to raise its own interest to 25%. BEP will probably be putting about $400 million of its total 2016 development capital of $500-600 million into this. On its Columbian operations it expects about a 15% rate of return.
Future Interests
Brookfield Renewable wants to deliver an increase of 1000 MW by 2020. It is clear from its recent acquisitions that within this perspective it wants to expand its global footprint. Indeed, management has been quite forthcoming in this regard. In North America, it still sees good opportunities in the U.S. northeast and southwest, and possibly also in the Canadian province of Alberta.
At the same time, with its Brazilian and new Columbian holdings, Brookfield is strongly positioned in Latin America, and sees its longer term goal as having perhaps 25% of its total assets in that region. It has noted a possible future interest in both Mexico and Peru. Currently its European presence is relatively small, amounting to about 5% of its holdings. Management is clearly open to increasing its European footprint, however, certainly in the U.K and Ireland, and possibly also in Germany and France. It also has indicated some appetite for Australasian acquisitions, particularly identifying both Australia and India. Overall, management sees the possibility of "pretty compelling opportunities in the next 24 to 36 months."
As was noted, the company would also be open divesting assets when this could be done at a significant profit. Today it sees some possibility of this for some of its wind farm assets, particularly in North America or in Ireland where institutional investor interest for secure yield has driven prices higher.
2015 Financial Highlights
Brookfield Renewable's Q4 report included preliminary results for the 2015 fiscal year. They indicated total revenues of $1.628 billion, as compared with $1.704 billion for 2014. Funds from Operations came to $467 million, down somewhat from the $560 million recorded a year earlier. Canadian hydro generation, in particular, was down significantly year over year, while U.S. generation was up only slightly. Currency differentials, with a high USD, also played a role in the financial results.
Subsequent to the Isagen acquisition, the company noted that it had a liquidity position of about $1.2 billion in cash and available credit. It envisages raising about $650 million in capital during the year.
Tax Information
Brookfield Renewable provides the following general statement:
Brookfield Renewable Energy Partners L.P. is a Bermuda based limited partnership that is treated as a partnership for U.S. and Canadian tax purposes. Brookfield Renewable Energy Partners is not a corporation or a trust. Brookfield Renewable Energy Partners is a publicly traded partnership that does not earn active business income. Instead, Brookfield Renewable Energy Partners receives various types of investment income, such as interest, dividends and return of capital, from subsidiary corporations that carry on business in various jurisdictions.
More detailed information on U.S. and Canadian taxation is available on the company website.
Risks
Brookfield Renewable is exposed to a number of financial risks including rising interest rates for its financing, availability of adequate capital for development projects and currency fluctuations, particularly low foreign currencies in relation to the USD. At the same time, it has a wide selection of potential partners and it does engage in some currency hedging.
Despite its long-term contracts, the company is still subject to moderate pricing risks both for its non-contracted streams and at contract expirations.
Given BEP's large exposure to hydro, there is the risk from low hydrology; in wind generation, there is also a risk from lower than normal wind conditions.
The company is also exposed to specific project risk, especially delays or cost overruns during any construction. There is also the risk of environmental damage in the case of any disaster.
Investment Thesis
With projections of 12-15% average annual returns and 5-9% dividend increases, Brookfield Renewable seems ideally positioned for the long-term investor who seeks yield and some increase of capital.
At the same time, however, it must be recognized that at any given moment, BEP is almost certain to take a long-term rather than a short-term view and that it does not guarantee such returns on an annual basis, but looks to them as averages.
Brookfield's relationship to corporate and institutional partners gives it a particular advantage in raising capital for future development.
Likely due in part to previous expectations that interest rates would rise more quickly and in part to negative sentiment toward its Brazilian exposure, BEP units declined during 2015, although there has been a slight recent rebound. The present time, especially given the current 7% yield, probably presents a good buying opportunity.
The company's distribution, only recently increased, seems secure. Over the past five years BEP has grown its yield by 37%.
Disclaimer: The information provided above is not a recommendation to buy or sell a stock. It intends to increase investor awareness and to assist investors in making smarter decisions. Prospective investors should always do their own further research, and take into account their own current financial holdings, their risk levels and their shorter or longer-term outlooks.
Disclosure: I am/we are long BEP, BIP. I wrote this article myself, and it expresses my own opinions. I am not receiving compensation for it (other than from Seeking Alpha). I have no business relationship with any company whose stock is mentioned in this article.