Tesla (NASDAQ:TSLA) reported earnings and while it missed analyst estimates on Q4 numbers, the shareholder letter basically addressed many concerns bears could possibly have about the state of the company in the opening itself:
Model S deliveries increased 76% year on year in Q4 2015
Reaffirming plan for about 60-80% new vehicle sales growth in 2016
Model S gross margin tracking toward 30% by Q4 2016
Beginning in March, expecting net cash flow positive for remainder of 2016 with ABL
Planning for full year 2016 non-GAAP profitability, GAAP profit in Q4 2016
Model 3 unveiling is March 31st; on schedule for production & deliveries in late 2017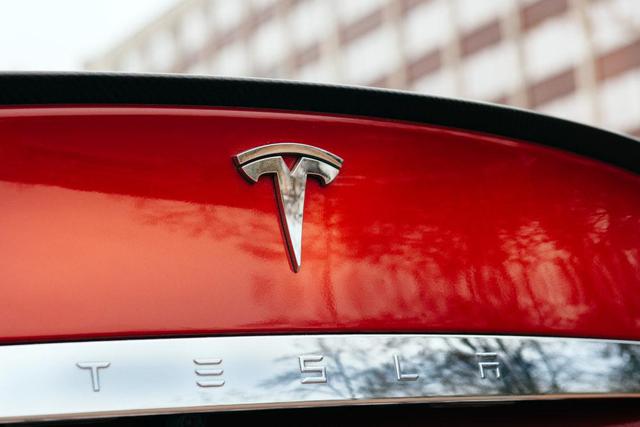 No Demand Problem
The first thing in Tesla's shareholder letter after its invented metric of "Cash Flow From Core Operations" was a table version of the chart of US Model S sales compared to other luxury brands that I posted in my last Tesla article. The most important statement from the shareholder letter about the Model S was:
New Model S orders grew over 35% year on year in Q4, with growth in all regions.
My personal expectation for the Model S has now been revised from global peak of 75,000 to a global peak of 100,000 units. Tesla has barely any sales footprint compared to the competition and it still outsells every other car in its size/price class.
The other very important thing to note from the balance sheet is customer deposits. They grew from $269.5M to $283.4M. This means not only that the cancellations for the Model X were insignificant, but also that demand for Teslas is growing.
Just a few days ago, it was probably already known there was no demand problem thanks to the cancellation of the 85kWh Model S and also all RWD models except the base 70.
No Need For More Money, Positive EPS in 2016
This is another significant point that came from the shareholder letter. Exact quote:
We plan to fund about $1.5 billion in capital expenditures without accessing any outside capital other than our existing sources that support our leasing and finished goods inventory.
On Tuesday, SolarCity (SCTY), another Musk-connected company, announced their hope to go cash flow positive by the end of the year to get closer to self-funding their growth. This is a good sign for both the companies.
Tesla expects non-GAAP positive EPS for 2016 and GAAP positive in Q4. This contradicts previous expectations of no profits until 2020, but should be a welcome sign if Tesla can achieve this as far as challenging bear cash burn arguments goes.
Great 2016 Delivery Guidance
Tesla guidance for anything beyond one quarter should be taken with a grain of salt, but a minimum of 75,000 deliveries can be assumed to be in the bag from just the Model S selling as many as last year (around 50,000) and clearing the Model X backlog (around 25,000). So 80,000 to 90,000 is not completely out of question with some demand growth in the S and ongoing X orders. Even Q1 guidance of 16,000 deliveries was better than I expected
Model X Ramp
In spite of current problems with the Model X ramp, I'm confident Tesla can make 25,000 deliveries in 2016. Tesla stated Model X production is expected to hit 1000/wk in Q2 and on the conference call (link to audio Webcast) Elon Musk stated an average of 800/wk. The Model X is likely to be the fastest ramped alternative fuel vehicle in history. Sometimes it helps to look at the big picture.
Warranty Costs and Reliability
From the shareholder letter:
The cost of first year repair claims on cars produced in 2015 was at about half the level of cars produced in 2014, and about one quarter the level of cars produced in 2012.
This should address many concerns that are usually brought up in comments and only serve to improve the already stellar customer satisfaction.
Tesla Energy/GigaFactory
Initial deliveries of the Tesla Energy products have started in several countries, but there was no guidance for deliveries.
The Gigafactory seems to be on track. Cell production equipment is going into the factory and we are to expect more announcements from Panasonic (OTCPK:PCRFY) over the next few months, according to the conference call.
Basically, Tesla just reiterated it's long-term growth plans and in spite of all the short-term pain, nothing has changed. The shareholder letter and conference call gave investors exactly what they are asking for. Even though the Q4 results missed, Tesla is all about future growth. As long as that story remains intact, the current drop might be a good time to pick up some shares. Elon Musk just did so again.
Disclosure: I am/we are long TSLA, SCTY.
I wrote this article myself, and it expresses my own opinions. I am not receiving compensation for it (other than from Seeking Alpha). I have no business relationship with any company whose stock is mentioned in this article.